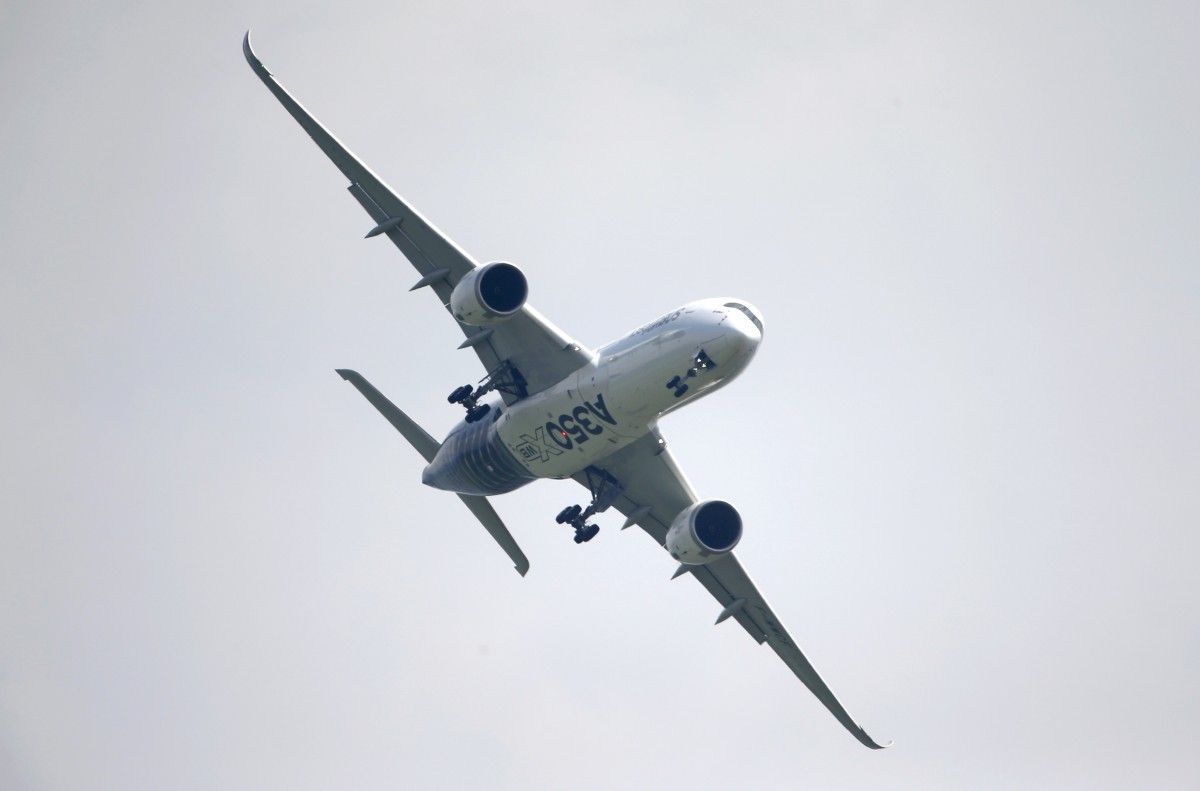 Airbus A350 / REUTERS
An announcement could come as early as this week at the Farnborough Air Show in England, though talks may extend further into the year, said the people, who asked not to be identified because the negotiations are ongoing, Bloomberg wrote.
It is noted that GoAir is one of only three carriers that have begun operating the revamped Neo version of Airbus's single-aisle jet, so a follow-on order would provide a vote of confidence in a model that's been dogged by issues with its Pratt & Whitney turbines since last year, the report noted. The Indian carrier is expanding its fleet in the world's fastest-growing major aviation market where at least seven other budget airlines operate.
Air travel in India grew more than 20% in 2015, compared with 10% in China and less than 5% in the U.S., the International Air Transport Association said in a December presentation, according to Bloomberg.
GoAir already has a contract for 72 A320neos, two of which have been delivered, after announcing a deal for the jets in 2011.