Bloomberg: Ukraine bonds trade like Crimea never happened amid yield hunt
The yield on the country's three-year dollar debt fell below 8% on Monday, July 11, for the first time since January 2014, when pro-Russian president Viktor Yanukovych was still clinging to power and the Crimean peninsula was part of Ukraine, according to Bloomberg.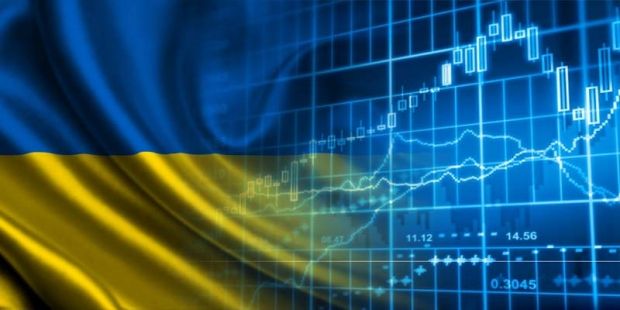 Experts say Ukraine looks attractive in the ongoing search for yield / Image from telegraf.com.ua
Yields have tumbled more than four percentage points and the local currency has rallied since the peak of a government standoff in February this year before the appointment of a new prime minister diffused a fresh political crisis, Bloomberg wrote.
The rally signals investors are wagering on the country's recovery after a $15 billion debt restructuring last year and as the government edges closer to unlocking the next payment in a $17.5 billion bailout from the International Monetary Fund. Investors worldwide are also looking for higher-yielding assets at a time when bets for a new bout of central bank stimulus push almost $10 trillion in securities tracked by Bloomberg to yield less than zero.
"Ukraine looks attractive in the ongoing search for yield," said Fyodor Bagnenko, a managing director for fixed-income trading at Dragon Capital in Kyiv, who says the nation's Eurobond market is dominated by international investors. "The country is moving toward receiving the next tranche of IMF funds as well as $1 billion covered by a U.S. government guarantee."
The yield on Ukraine's dollar-denominated bonds maturing 2019 fell six basis points to 7.71% on Monday, the lowest for three-year borrowing costs since January 2014. The hryvnia, which is supported by the central bank's capital controls, was unchanged at 24.85 per dollar on Monday, leaving it 8.2% stronger than at the end of February.
Read alsoUkraine's gold, forex reserves expand to $14 bln Ukraine's bonds traded as low as a third of their face value before investors negotiated a restructuring last year. The deal included compensation for a 20% reduction to principal via warrants that tie payments to the nation's economic performance.
Slowing consumer-price growth is also signaling recovery and boosting chances the central bank will cut its benchmark rate, currently at 16.5%, for a fourth consecutive month when it meets on July 28. Inflation slowed for a seventh month to 6.9% in June.
Read alsoGroysman says Ukraine's cooperation with IMF "constructive" Policy makers have stepped up dollar purchases that helped boost sovereign reserves more than twofold to $14 billion last month from as low as $5.6 billion in February last year. The IMF may unlock as much as $4 billion this year under the country's bailout, Prime Minister Volodymyr Groysman said in an interview earlier this month.
If you see a spelling error on our site, select it and press Ctrl+Enter