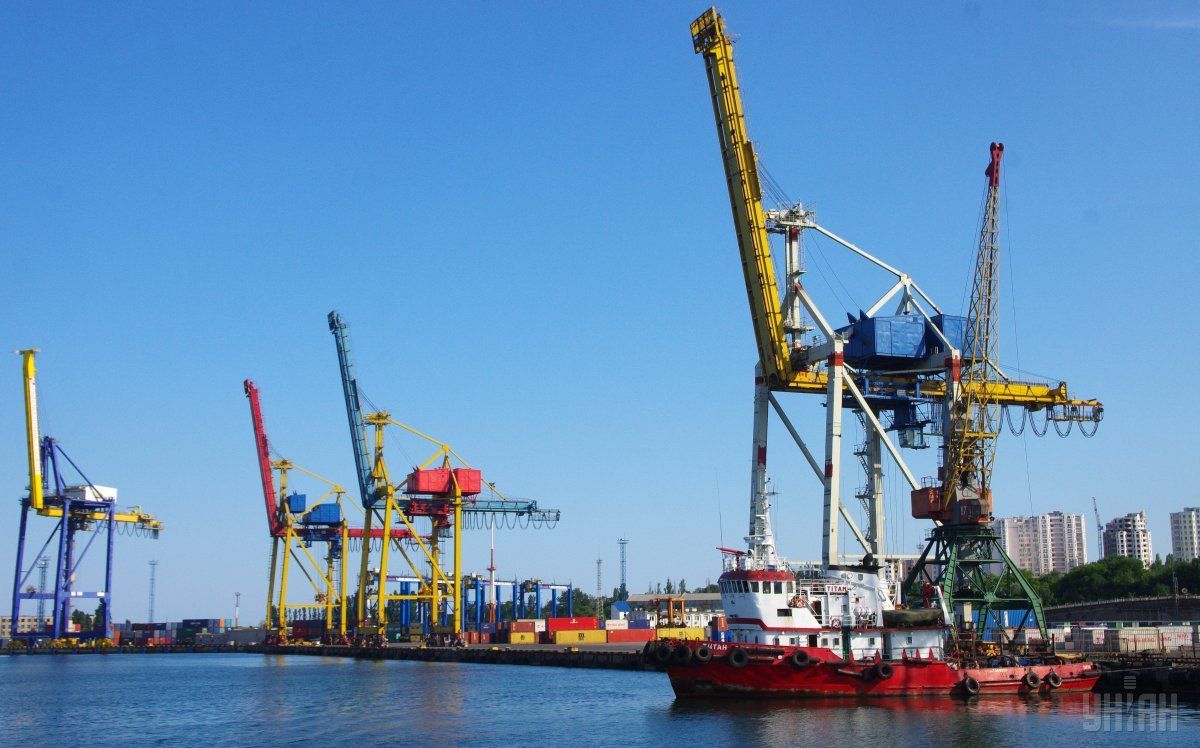 Larger port facilities like Pivdenny or Illichivsk may also be offered for concession / Photo from UNIAN
The government wants to create "comfort and confidence" for businesses and is struggling to change a cumbersome customs policy, cut high port fees and improve difficult logistics, Infrastructure Minister Volodymyr Omelyan said in an interview in Kyiv on Tuesday, Bloomberg wrote.
The cabinet is in talks with several international companies as it seeks investors to modernize Black Sea ports and upgrade Soviet-era railways and river transport.
"I'd like to bring talks with China Shipping and Port Dubai to a successful completion," Omelyan said, adding that the Dubai Ports Authority is considering investment in the Odessa port. "We have started discussing preliminary possibilities with Hutchison Port Holdings Ltd. There is a clear understanding that logistics at Ukrainian ports do not meet modern requirements. Many ports have to be rebuilt."
Read alsoU.S. Bunge launches $180 mln sea terminal at Ukraine's Mykolaiv portEurope's largest country by area after Russia relies on foreign investment to propel its recovery from an 18-month recession. Besides the war with separatists and mutual trade sanctions with Russia, the cabinet and its western donors are grappling with a legacy of red tape and corruption that has scared off investors. Parliament has yet to approve new laws on privatization, concession, on railway and river transport strategies to boost the country's potential as a global transit country.
"Investors from Asia, Europe and the U.S. are in contact with us," Omelyan said. "They are interested in port infrastructure, stevedore companies, privatization and concession."
Port Concessions
Ukraine plans to offer the port of Oktyabrsk in the Mykolaiv region for concession, after parliament approves a law on concessions drawn up with the European Bank for Reconstruction and Development, Omelyan said. If all goes well, he said, larger port facilities like Pivdenny or Illichivsk will also be offered for concession.
Authorities have cut by 50 percent port fees for cargo ships, the minister said, adding that the policy to simplify logistics for transit cargo will continue. Ukraine has 13 sea ports, excluding the five ports in annexed Crimea. The port infrastructure is 70 percent to 90 percent worn out, according to the State Property Fund.
General Electric Co. is interested in possibly producing locomotives in Ukraine if there is at least a five-year railway development plan to ensure orders of 40 to 50 engines a year, according to the minister. Ukraine signed a cooperation agreement with Bombardier on Tuesday for the joint production of locomotives.
Read alsoUkraine, Canada to set up joint locomotive productionUkrainian railway monopoly Ukrzaliznytsia needs to renovate its infrastructure and replace old tracks to increase speed and capacity. The cabinet wants private capital to manage some sections of Ukraine's railway system, to produce locomotives and to invest in rolling stock, the minister said.
"If the law on railway transport is adopted by parliament as we propose, private capital will be here," Omelyan said.
Iran Accord
Omelyan and Iranian deputy Minister of Road and Urban Development Ali Noozrad signed a cooperation agreement on Wednesday in Kyiv, that would enable Ukraine to bid for projects worth $10 billion to develop combined rail, ship and truck freight transport, and to set up joint companies helping sell exports in Persian Gulf countries. They also discussed transport of goods from Iran to the EU via Ukraine, according to the Infrastructure Ministry.
The country is working with Poland and Belarus to develop river links between the Black Sea and the Baltic Sea for shipping goods through the Dnieper, Danube and other rivers. Authorities are seeking to develop shipping on the Dnieper River toward southern ports as local and foreign businesses are "more and more interested," according to Omelyan. A new law on domestic water transportation will help attract private investment in this sector, he said.
The government wants to find "a successful formula" in selling the Danube Shipping Company and use its fleet to run barges on Dnieper River, the minister said.