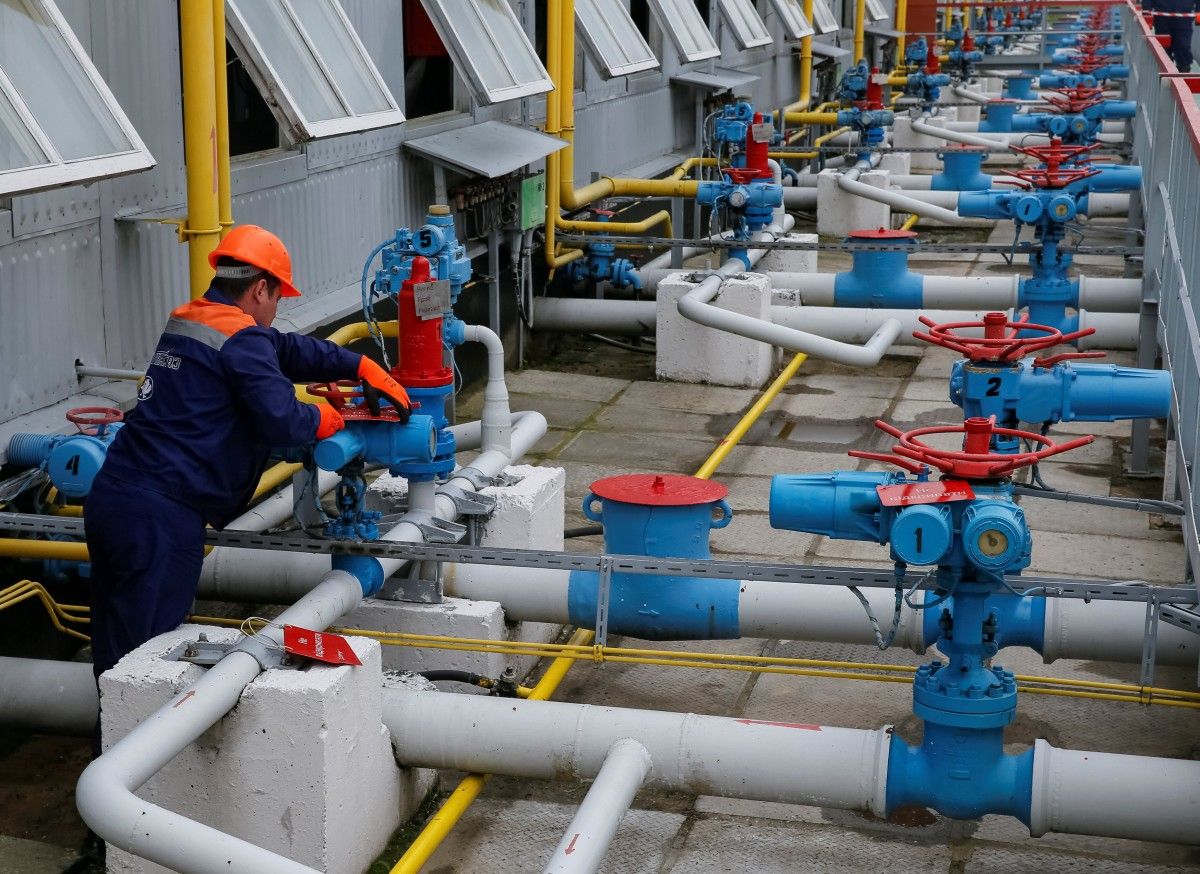 REUTERS
The parties were unable to reach a consensus on all issues through negotiations and failed to resolve the dispute, the press service reported, referring to Olena Kobets, company's director on legal issues, and on July 15, Ukrgazvydobuvannya, appealed to the Stockholm arbitration.
Read alsoUkraine government has no plans to privatize Ukrgasvydobuvannya – PMAs UNIAN reported earlier, in October 2015, state company Ukrgazvydobuvannya accused private gas company Karpatygaz of refusing to fulfill its obligations under the joint activity agreement. Representatives of the state-owned company argued that Karpatygaz had refused to finance and complete construction of a booster compressor station in 2015. According to Ukrgazvydobuvannya, Misen and Karpatygaz failed to meet their obligations to contribute US$8.8 million and to attract UAH3 billion during the validity of the joint activity agreement.
At this, Karpatygaz and Misen Energy AB justified their position stating that Ukraine had increased mineral resources royalties for natural gas production.
Accordingly, Misen Energy AB is said to have notified the Ukrainian government in October about a possible investment dispute worth $3 billion.
UNIAN memo. Karpatygaz is party to a joint activity agreement with Ukrgazvydobuvannya to upgrade the company's existing wells. Gas produced in excess of the volume specified in the agreement is distributed among the signatories of the joint activity agreement.
Karpatygaz is a wholly owned subsidiary of Swedish Misen Energy AB. The companies are connected with Dmytro Firtash, according to media reports.
Ukrgazvydobuvannya is the largest gas company in Ukraine, having produced up to 15.1 billion cubic meters of gas in 2014, accounting for 70% of the total gas production volume in the country. In 2014, Ukrgazvydobuvannya posted a net profit of UAH1.4 billion, which was 160 times higher than 2013. That year's net profit amounted to UAH8.9 million.