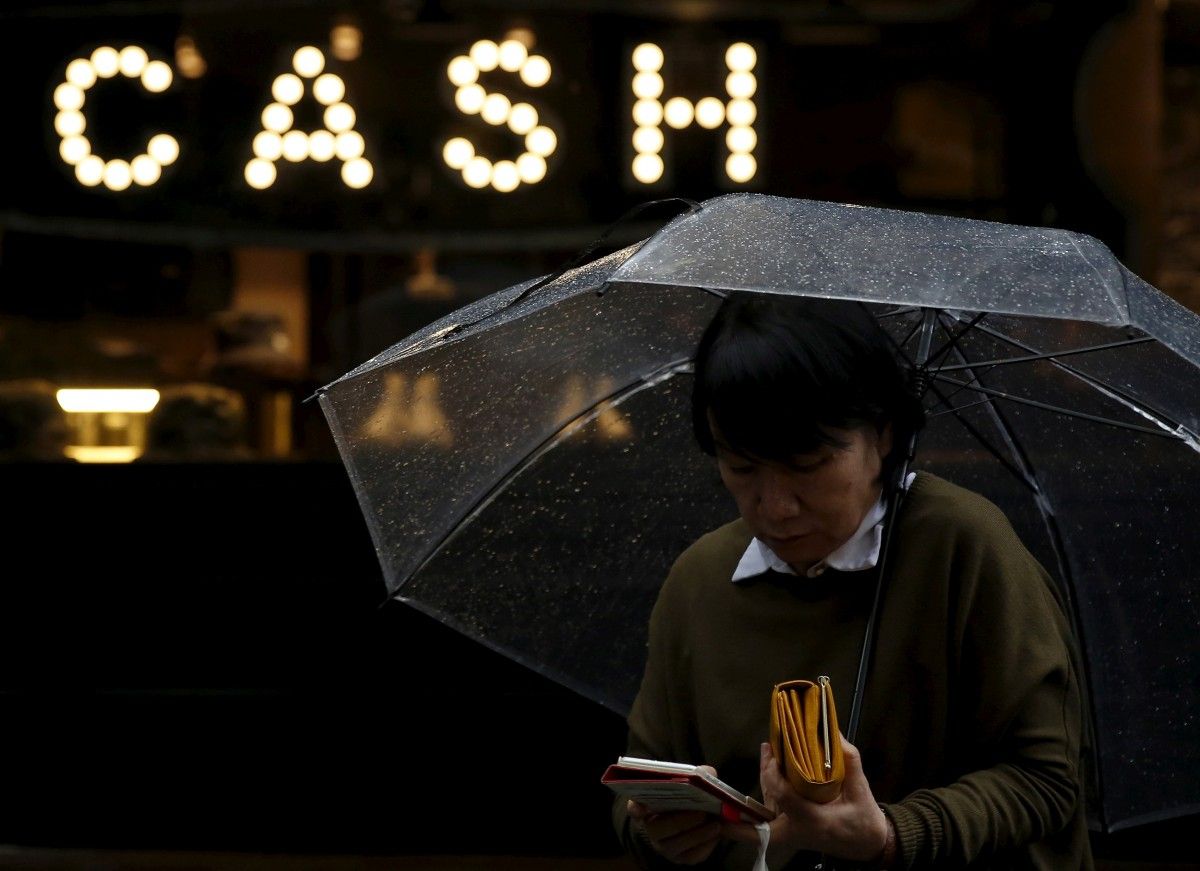 REUTERS
The premier's 28 trillion yen ($265.30 billion) stimulus package, which exceeds initial estimates of around 20 trillion yen, includes 13 trillion yen in "fiscal measures," Jiji reported. Those measures are likely to include spending by national and local governments, as well as loan programs, according to Reuters.
Abe's announcement, via a speech in southern Japan, came earlier than expected and pressures the Bank of Japan to match his big spending plan with additional monetary easing at its closely-watched rate review ending on Friday.
"The amount is so large that the stimulus package is bound to have a big economic impact. It is impossible to spend this much money in one extra budget, so this may take place over the next few years," said Hiroshi Miyazaki, senior economist at Mitsubishi UFJ Morgan Stanley Securities.
"The BOJ is likely to ease policy, including increasing government debt purchases, so you could say the BOJ can absorb the new debt. It also makes it easier to show that the BOJ and the government are working together."
Read alsoJapan PM Abe warns of large scale economic crisis - mediaDetails of the package will be announced by the government next week, Abe was quoted by Jiji as saying.
Many central bank policymakers prefer to put off taking action as they expect the anticipated fiscal stimulus package, and a delay in implementing the next sales tax hike, to boost growth and brighten the prospects for hitting their 2% inflation target.
But yen moves and political considerations could be decisive factors for BOJ policymakers agonizing over whether to expand stimulus yet again or to save their dwindling policy resources for when the economy takes a turn for the worse.
The dollar briefly rose 1.8% versus the yen as speculation about when Abe would announce the package and reports on debt issuance plans buffeted traders. It later pared gains to trade at 105.65 yen, up 1% on the day.
The Nikkei share average rose 1.7% as hopes for more stimulus spending boosted stock prices.
Abe ordered his government earlier this month to craft a stimulus plan to revive an economy dogged by sluggish consumption, despite three years of his "Abenomics" mix of hyper-easy monetary policy, big spending and promised reforms.
Sources have told Reuters the package will have a headline figure of at least 20 trillion yen. But only about 3 trillion yen would come from direct spending by national and local governments, they said, with the rest comprised of loan programs and subsidies to inflate the total amount.