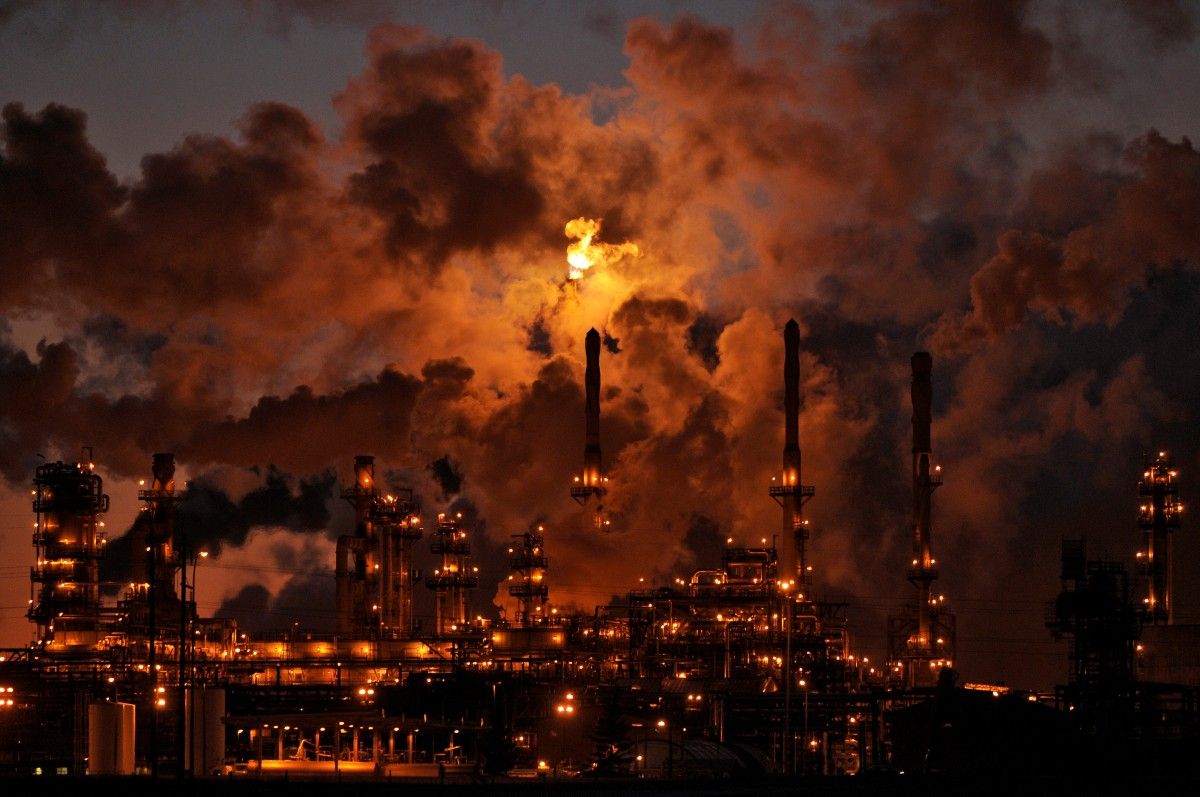 REUTERS
International Brent crude oil futures LCOc1 were trading at $42.42 at 06:57 GMT, down 28 cents, or 0.7%, from their previous close, at their lowest since April, as reported by Reuters.
U.S. West Texas Intermediate (WTI) crude CLc1 fell 27 cents, or 0.7%, to $40.87 a barrel, slipping below $41 for the first time since April.
Both crude benchmarks are now down around 20% since their last peak in June.
Because refiners produced too much fuel from cheap crude, margins in the Americas, Europe and Asia have fallen sharply this year, eroding revenues for oil producers and refiners like Royal Dutch Shell, which this week reported poor results.
"Margins remain on a negative trajectory... This seems a clear signal that Atlantic Basin refined product markets are currently oversupplied," Jason Gammel of U.S. investment bank Jefferies said on Friday.
Read alsoOil scrambles off April lows but oversupply still weighs – ReutersBenchmark Singapore refinery margins DUB-SIN-REF are down 60% from their January highs to $4.28 per barrel, with stocks of product brimming near historic highs. STKLD-SIN
"We expect that the upcoming maintenance season combined with economic run cuts will correct the refined product markets... (and) the corresponding reduction in crude oil demand could weigh on Brent prices in the near term," he added.
On the supply side, Iranian exports to Asia's main buyers – China, India, Japan and South Korea – jumped 47.1% in June from a year ago to 1.72 million barrels per day, the highest levels in over four years.
The sales jump is the latest sign that Tehran's aggressive moves to recoup market share, lost under international sanctions, are paying off.
Because of ongoing oversupply, U.S. bank Goldman Sachs said this week that it did not expect a big recovery in prices any time soon.
"We continue to expect that oil prices will remain in a $45 per barrel to $50 per barrel trading range through mid-2017 with near-term risks skewed to the downside," the bank said.
Despite this, some analysts said recent price falls in oil had been overdone, especially as demand remains strong despite concerns over future economic growth.
"Investors have become overly bearish on oil as U.S. production and gasoline inventories continue to rise. We think those concerns are unwarranted. Underlying demand in the U.S. remains robust," ANZ bank said.