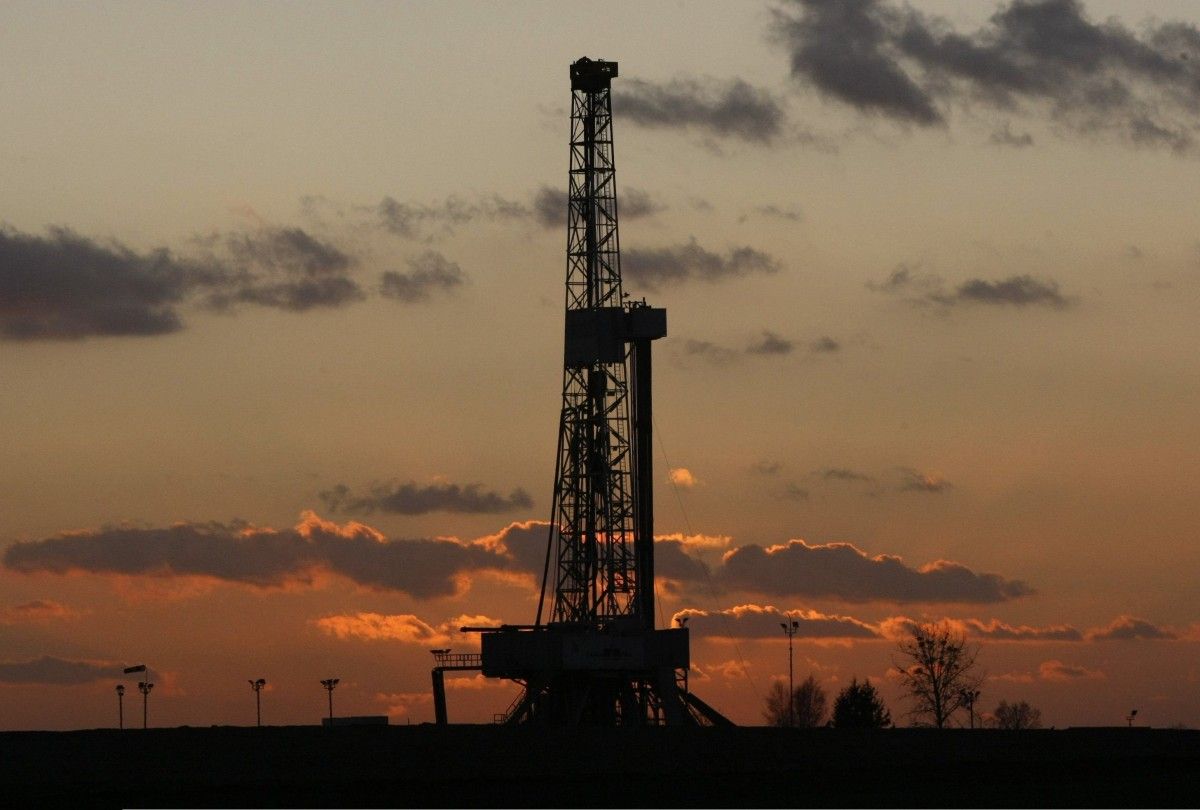 REUTERS
By the end of 2016, Burisma plans to drill another 12 wells, bringing the total number of wells to 70. Over the past two years, the company paid UAH 5 billion of tax liabilities to the budgets of all levels and is determined to keep meeting its compliance obligations by both producing more gas for Ukrainian citizens and increasing tax revenues.
Enhancement of gas recovery by Burisma became possible due to bringing new wells into operation. In summer, the Group has completed drilling another well (No.32) within the licensed area of Karaykozivsk and started drilling another three wells at the Rakytnyanske field. The new well located at the Karaykozivske field is "remarkable" as its depth reached 5,150 m. The total length of the borehole amounts to 5,225 m with a 36° angle of inclination. Initial production volume reached 290 thousand cubic meters of gas and 100 cubic meters of gas condensate per day. In the near future, it is planned to drill another few wells at the field.
At the Rakytnyanske field, the Group plans to drill three wells: two exploratory wells and the third one for industrial purposes with the expected daily production rate amounting to 300 thousand cubic meters. Planned depths of the exploratory wells are 4,520 and 4,400 m with a 35 ° angle of inclination.
Read alsoBurisma starts drilling another three wells at Rakytnyanske fieldToday Burisma is the only company operating in Ukraine that in 2016 passed due diligence at several foreign companies to get supplies of the modern oil and gas equipment. As a result, Burisma became a partner of National Oilwell Varco, the largest oil and gas drilling equipment producer and one of the oldest U.S. public companies in the world with headquarters in Houston (USA).
It is the second company to be introduced in Ukraine by Burisma Group in 2016. Previously, the company announced cooperation with another U.S. publicly traded company Dawson Geophysical. Its specialists are going to work with a unique equipment fleet for geophysical research and seismic exploration, which is planned to be used within fields development and gas production in Ukraine. According to Taras Burdeinyi, Burisma's CEO for Ukrainian operations, the innovative seismic equipment from Dawson Geophysical includes 40 thousand channels and 30 seismic vibrators, which allows Burisma to fully meet its own and other companies' seismic needs. In addition, Burisma acquired a new hydraulic fracturing fleet and is planning to conduct a few fracturing operations by the end of the year, cooperating with another U.S. company ProPetro.
Introduction of U.S. public companies in Ukraine is symbolic since such arrangements demonstrate interest of global equipment producers towards Ukraine and towards hydrocarbons extraction in the area. In addition, the Ukrainian drilling fleet is more than 60% worn-out and its upgrading will lead to a more vigorous implementation of the energy independence strategy.