World Bank appoints President Jim Yong Kim for second term
Jim Yong Kim was appointed for another five-year term as World Bank president, maintaining continuity at the development bank amid a growing debate about how fairly globalization's benefits are being shared, according to Bloomberg.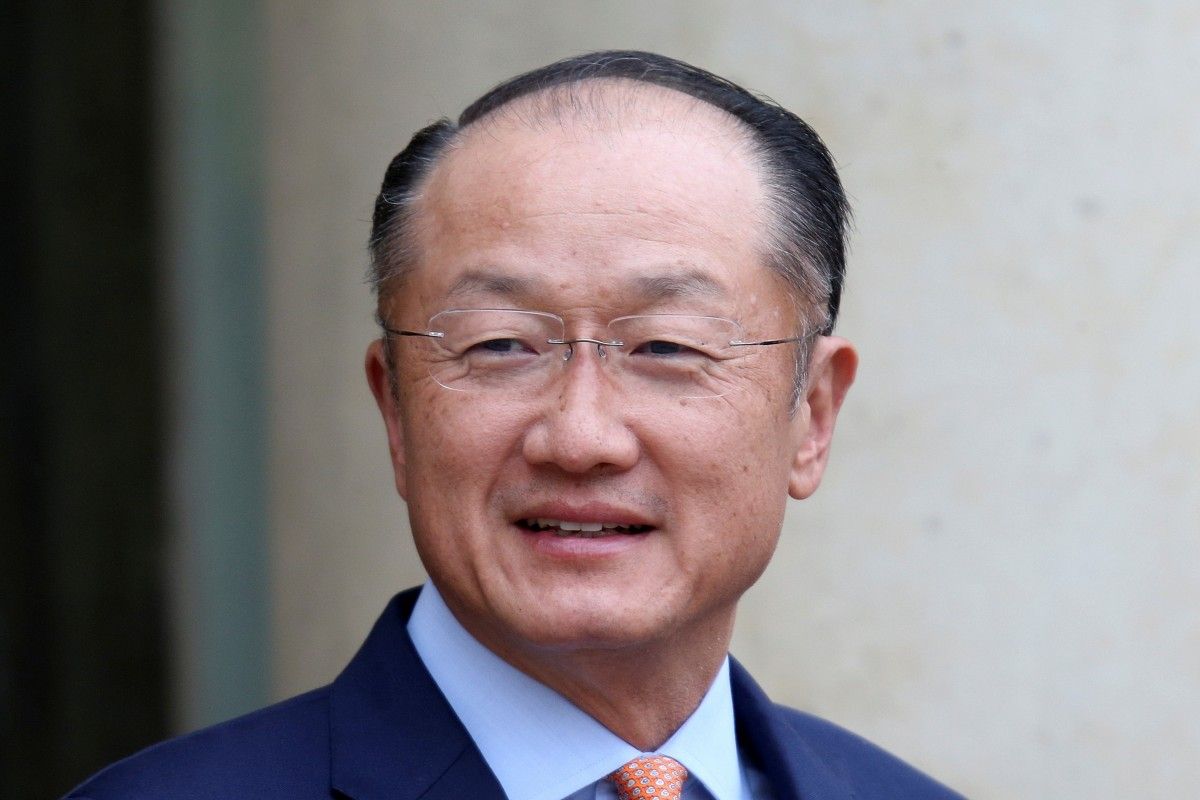 REUTERS
In re-appointing Kim, the board cited his "leadership and vision," which included overseeing a commitment by member nations to end extreme poverty by 2030 and boost income growth for the bottom 40% of earners in every developing nation, the lender said in an e-mailed statement on Tuesday. Kim's new term will begin July 1, 2017, Bloomberg reported.
The nomination process to lead the global development bank closed on September 14, with Kim the only proposed candidate.
Kim's shakeup of the bank's management and organization irked some staff at the institution, which was conceived during World War II to help rebuild Europe but later evolved into a development lender focused on alleviating extreme poverty.
Read alsoWorld Bank: Economic growth in Ukraine may accelerate by 3-4% amid reformsKim was appointed with the support of U.S. President Barack Obama to succeed Robert Zoellick. Kim was previously president of Dartmouth College and head of the HIV/AIDS department at the World Health Organization.
Under Kim, who was born in Seoul and grew up in Iowa before earning a Ph.D. in anthropology from Harvard University, the development bank committed $61 billion in loans in the year through the end of June for everything from transmission lines in Africa to farming projects in China.
Some emerging markets had expressed support for breaking the tradition of having an American head the bank, but challengers from Nigeria and Colombia failed to win enough votes.
Kim's appointment comes during a U.S. presidential campaign that has raised questions about the poor being left out of the benefits of trade and globalization in the world's largest economy. Republican nominee Donald Trump has argued that competition with foreign countries has cost the U.S. jobs, and both he and Democratic candidate Hillary Clinton oppose a proposed free-trade deal with Pacific nations.
Kim has indicated to the bank that his second term will focus on promoting economic growth through private-sector investment infrastructure, boosting education, health and skills-training programs, and creating a buffer for the global economy against downside risks, according to Tuesday's statement.
If you see a spelling error on our site, select it and press Ctrl+Enter