Ukraine becomes CERN associate member state
Ukraine has become an associate member state of the European Organization for Nuclear Research known as CERN, according to the press service of the Ministry of Education and Science of Ukraine.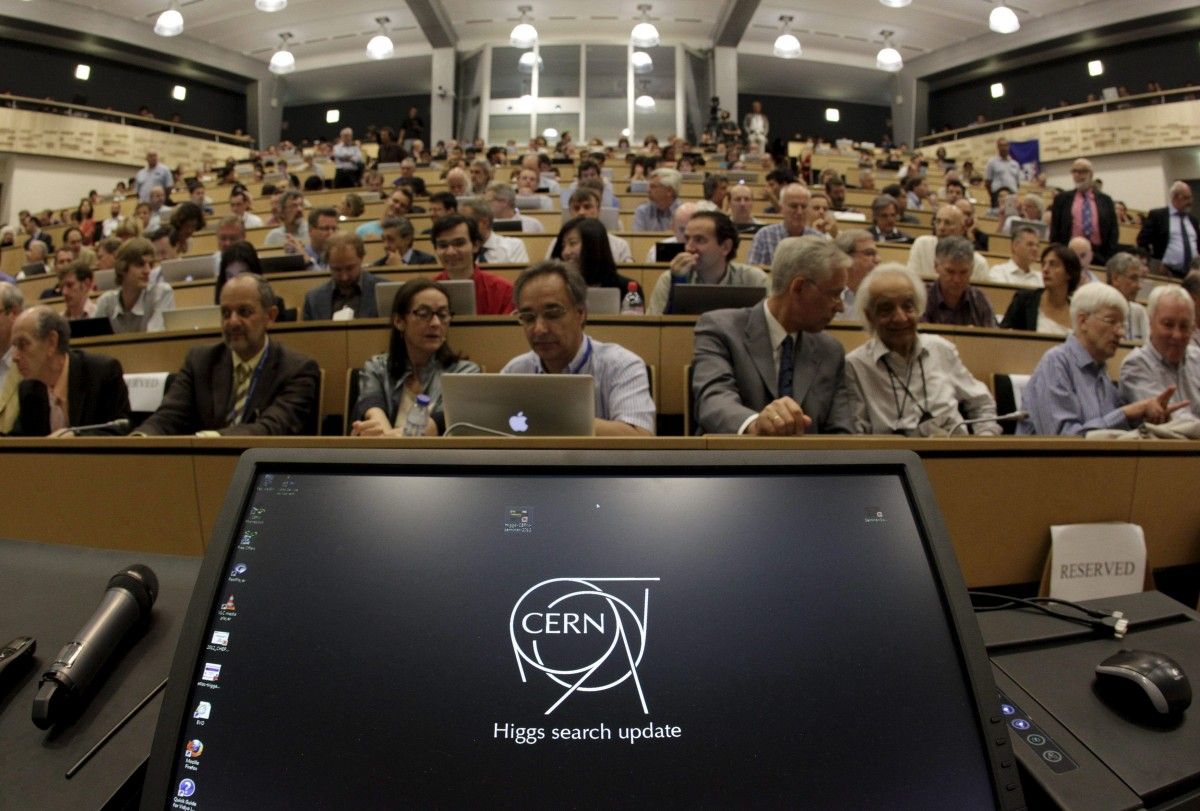 REUTERS
"On October 5, Permanent Representative of Ukraine to the UN Office and other international organizations in Geneva Yurii Klymenko handed a letter of notification regarding the Ukraine-CERN agreement over to CERN Director General Fabiola Gianotti," the ministry's press service reported, adding that after the notification, Ukraine enjoys associate membership.
"It is a great pleasure to warmly welcome Ukraine into the CERN family. The laboratory has worked closely with Ukrainian colleagues for many years, and we look forward to strengthening this collaboration in the framework of associate membership," Gianotti said in an official statement on CERN's website.
CERN associate member status allows Ukrainian scientists to work for CERN as employees, and to participate in career development programs, according to the report.
The associate membership will also expand access to CERN projects and educational programs, which will enhance the efficiency of scientific research and training of highly qualified scientific personnel.
"From October 1, research institutions and enterprises of Ukraine can participate in tenders, which are called by CERN, and bid for orders to produce high-tech equipment. This will enable Ukrainian industrial producers to compete for contracts with CERN," the press service said.
What is more, Ukraine enjoys special terms of cooperation. As an associate member state of CERN, it will pay much lower fees than other 22 member states. At the same time, Ukraine will be able to participate in all forms of scientific cooperation available for members of the organization.
The associate membership agreement with Ukraine was signed in 2013 and ratified in 2014. Afterwards, the notification procedure in Ukraine was much delayed due to the lack of sufficient funding for the membership fee. Addressing this issue the Ukrainian government allocated CHF 250,000 in the state budget for 2016, which made it possible to proceed with the official notification procedure.
Ukraine's Minister of Education and Science Liliia Hrynevych was on a working visit to CERN on September 15-16, 2016.
UNIAN memo. The European Organization for Nuclear Research (CERN) is one of the world's leading scientific organizations, which includes laboratories for particle physics. The research complex at CERN includes particle accelerators, which are used to study the structure of atoms and subatomic (constituent) particles. The organization is based in a northwest suburb of Geneva on the Franco–Swiss border.
Its member states are Austria, Belgium, Bulgaria, Czech Republic, Denmark, Finland, France, Germany, Greece, Hungary, Israel, Italy, Netherlands, Norway, Poland, Portugal, Romania, Slovakia, Spain, Sweden, Switzerland and United Kingdom. Cyprus and Serbia are associate member states in the pre-stage to Membership. Pakistan, Turkey and Ukraine are Associate Member States. The European Union, India, Japan, JINR, the Russian Federation, UNESCO and the United States of America have observer status.
If you see a spelling error on our site, select it and press Ctrl+Enter