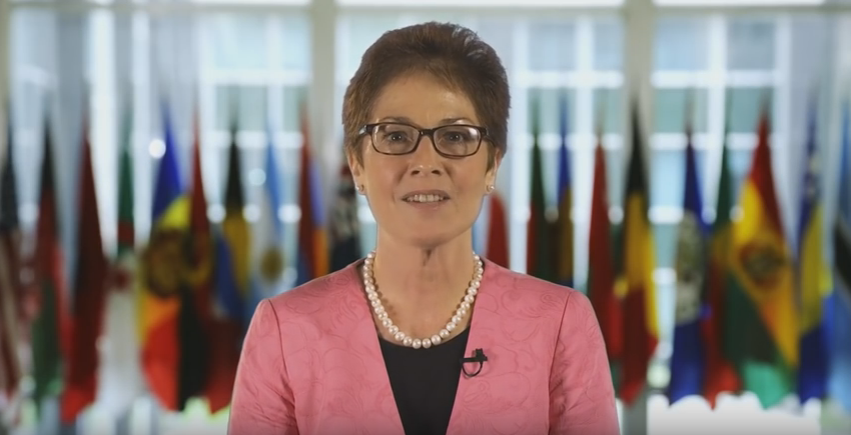 Marie L. Yovanovitch / Screenshot
U.S. Ambassador to Ukraine Marie Yovanovitch told RFE/RL in an interview on November 2 that the asset declaration system is "an important first step" toward increasing transparency in government.
She added that the declarations are necessary in order for Ukrainians to "have confidence that their public officials don't have conflicts of interest and that their wealth is acquired in a legitimate manner".
Read alsoUkraine sets out strategy to investigate cash-rich officials - ReutersShe added that the asset declarations are now being looked at by journalists and anti-corruption agencies in Ukraine and that scrutiny is an important second step to the process.
Read alsoPoroshenko's e-declaration includes over 100 firms, UAH 62 mln in income for 2015Officials had until October 30 to upload details of their assets and income in 2015 to a publicly searchable database, part of an International Monetary Fund-backed drive to boost transparency and modernize Ukraine's recession-hit economy.
Read alsoUkraine's chief taxman declares $1.16 mln, EUR 450,000 in cash for 2015The online declarations of wealth online have exposed a vast difference between the fortunes of politicians and those they represent.
Some senior officials declared millions of dollars in cash. Others said they owned fleets of luxury cars, expensive Swiss watches, diamond jewels, and large tracts of land.