Poroshenko attends launch of car leather interior factory in Lviv region
As part of his working tour of Lviv region, Ukrainian President Petro Poroshenko has attended the official ribbon-cutting ceremony and launch of a Bader Ukraine LLC factory, which will produce leather interior kits for Audi and BMW cars, according to the president's press service.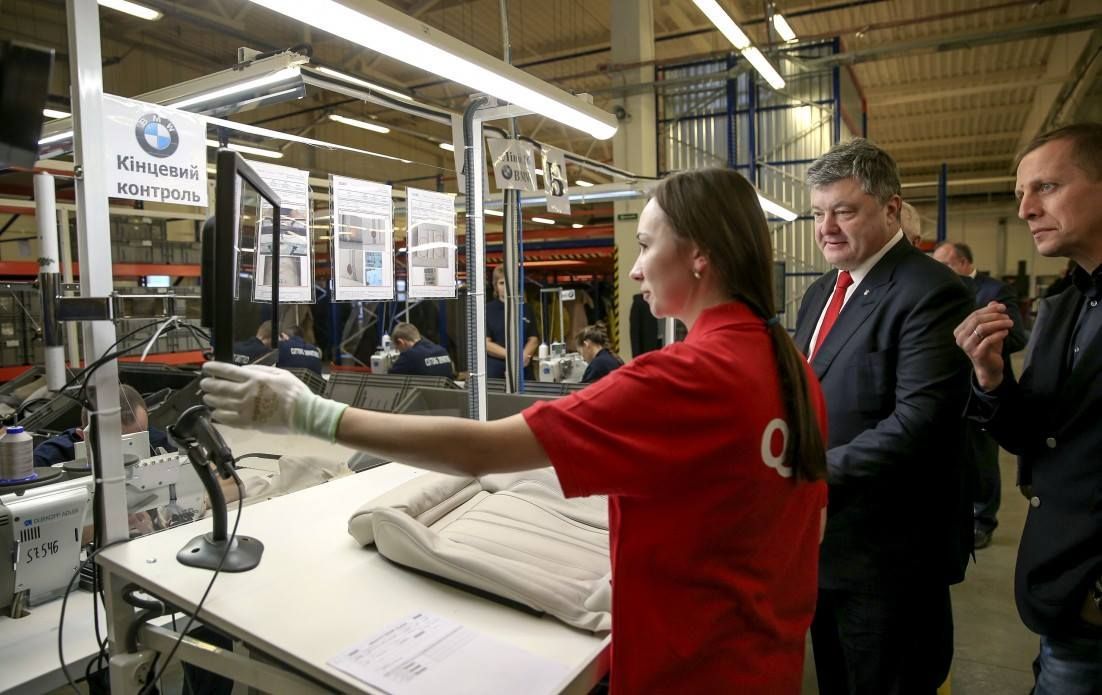 facebook.com/sdelanoVukraine
The president called the launch of that enterprise a "striking example of revival of Ukraine," the press service reported on Friday, November 4.
"Despite aggression, Ukraine started to demonstrate economic recovery in 2016. In 2014, many foreigners doubted whether to invest in Ukraine, but now they ascertained that their decision was the right one," Poroshenko said.
According to the president, Ukraine creates thousands of new jobs, introduces new industrial processes and provides decent wages to thousands of workers, boosting the national and local coffers.
He also thanked the investors: "Thank you for producing high-quality goods and glorifying Ukraine in Europe." This has become possible due to the Association Agreement with the EU and the effect of the Agreement on Deep and Comprehensive Free Trade Areas (DCFTA).
"This means that commodities produced in Ukraine are not subject to taxation on the European market. This brings investments to us. Investors vote for a free and independent Ukraine with their money," Poroshenko said.
Read alsoUkraine's trade envoy: French investors interested in Ukrainian assetsAccording to him, "one may take as much IMF money, financial aid from the U.S. or the EU as possible, but the most valuable money is foreign direct investment that creates jobs and contributes to the national wealth of Ukraine."
Poroshenko emphasized that Ukraine already accounts for the lion's share of car components produced for popular international brands.
Bader Ukraine LLC Director Andriy Pavlun and Director of Bader GmbH & Co. Bent Dreilich showed Poroshenko the factory's production facilities, in particular, a raw leather workshop, a leather cutting workshop and a sewing line, which produces car leather interior kits.
If you see a spelling error on our site, select it and press Ctrl+Enter