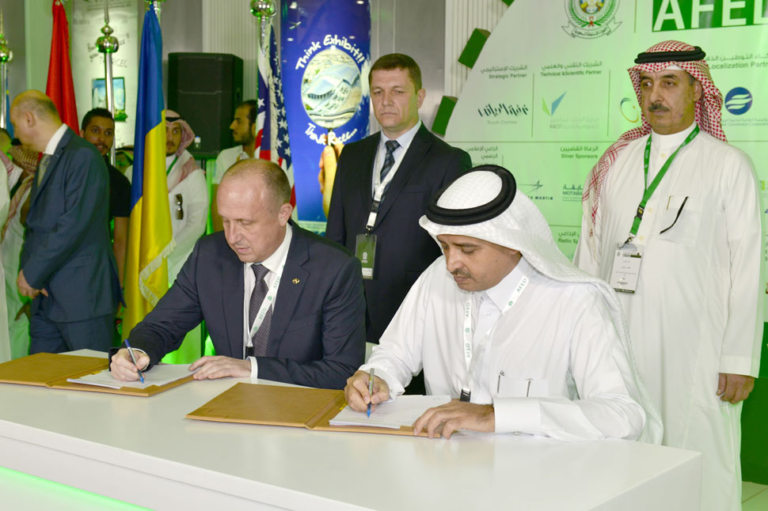 antonov.com
The designers say the new electronic warfare (EW) aircraft can counter airborne warning and control system planes, air defense systems, and manned and unmanned aircraft, Al Awsat reports.
Well-informed sources told Asharq al-Awsat newspaper that the aircraft production took place at the Taqnia Aeronautics facility in Saudi Arabia.
Read alsoAntonov, Taqnia to establish manufacturing complex in Saudi Arabia The sources added that the aircraft was "propelled by Pratt & Whitney Canada PW150 engines, with six-bladed Dowty Propellers Company R408 propellers; the fully digital avionics system is going to be delivered by Honeywell, while the life support system is to be provided by the Liebherr company."
The sources also said that a launching ceremony would be held in Kyiv on Tuesday, December 20, in the presence of officials from both countries.
The aircraft will be present in Saudi airports as of April 2017, the sources added.