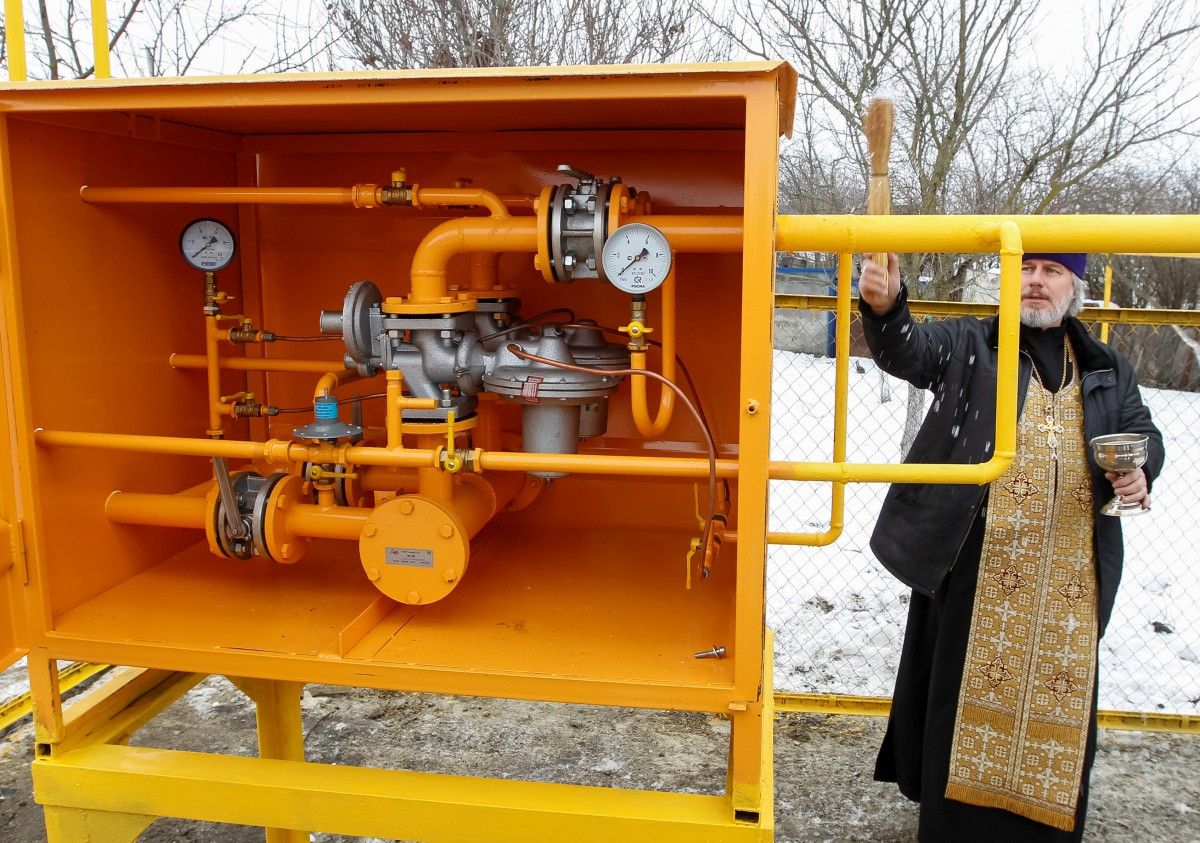 REUTERS
Gazprom and its partners, including Shell Oil, were recently blocked from laying the Nord Stream II pipeline basically right alongside the existing pipe after Poland's anti-monopoly board canceled the deal. Poland said the European companies involved would have too big a market share in Poland, which has spent hundreds of millions investing in liquefied natural gas as a Gazprom alternative, according to the article published by Forbes.
At the same time, the author notes that the only alternatives that are working are those of Gazprom.
Read alsoNaftogaz should get rid of oil production assets in Egypt - KobolevUkraine used to be their preferred way into Europe. But a bitter divorce between the two former Soviet buddies began in February 2014 and hasn't ended since. Ukraine has been buying gas from other countries even as gas production at home barely increases by 1% year over year. The country is still dependent on Russian gas, and its state-owned Naftogaz makes money from Russian gas transit fees into Europe.
But with the two sides locked in political turmoil, Gazprom's alternative to use Nord Stream has left Naftogaz on the hook. Ukraine will  have to find other sources eventually if it is to remain a big participant in European gas markets.
"The Nord Stream (delivery) rate clearly demonstrates that the northern corridor for Russian gas supplies into the European market is of high demand. And once again it confirms the importance and the urgency to approve and build the Nord Stream II pipeline. The customer has spoken," Gazprom CEO Alexey Miller told the TASS news agency on Monday.
Over the weekend, Naftogaz said it signed an agreement with lenders Citibank and Deutsche Bank for $500 million in loans backed by the World Bank for the purchase of gas. Off-record, Ukraine and European investors in the oil and gas space say that the government is not doing enough to make the market viable for independent producers. And Naftogaz remains hostage to political power plays in the capital. Ukraine is stuck with Russia, as Russia pushes Nord Stream II.
Meanwhile, Gazprom is currently building the Turkish Stream pipeline with BOTAS Petrolem of Turkey. That pipeline replaces the old South Stream line with Italian and French energy companies. Those deals were shut down because of sanctions and have never resuscitated. It is unclear how Nord Stream II is still on paper considering companies from anti-Russia Germany and the U.K. are involved in the deal.
Read alsoNaftogaz CEO assesses Ukraine's gas transport system at $30 blnOn Monday, Bloomberg reported that Russia would be a top market for emerging market money this year.
We predicted this in the FORBES Investment Guide back in December 2015, saying Russia was the boldest investment bet of the year.
Read alsoDW: Court intervenes in gas dispute, says Polish utilityLast year, the Market Vectors (RSX) Russia ETF rose 44.85% while the Market Vectors Russia Small-Cap (RSXJ) ETF rose 99.4%.