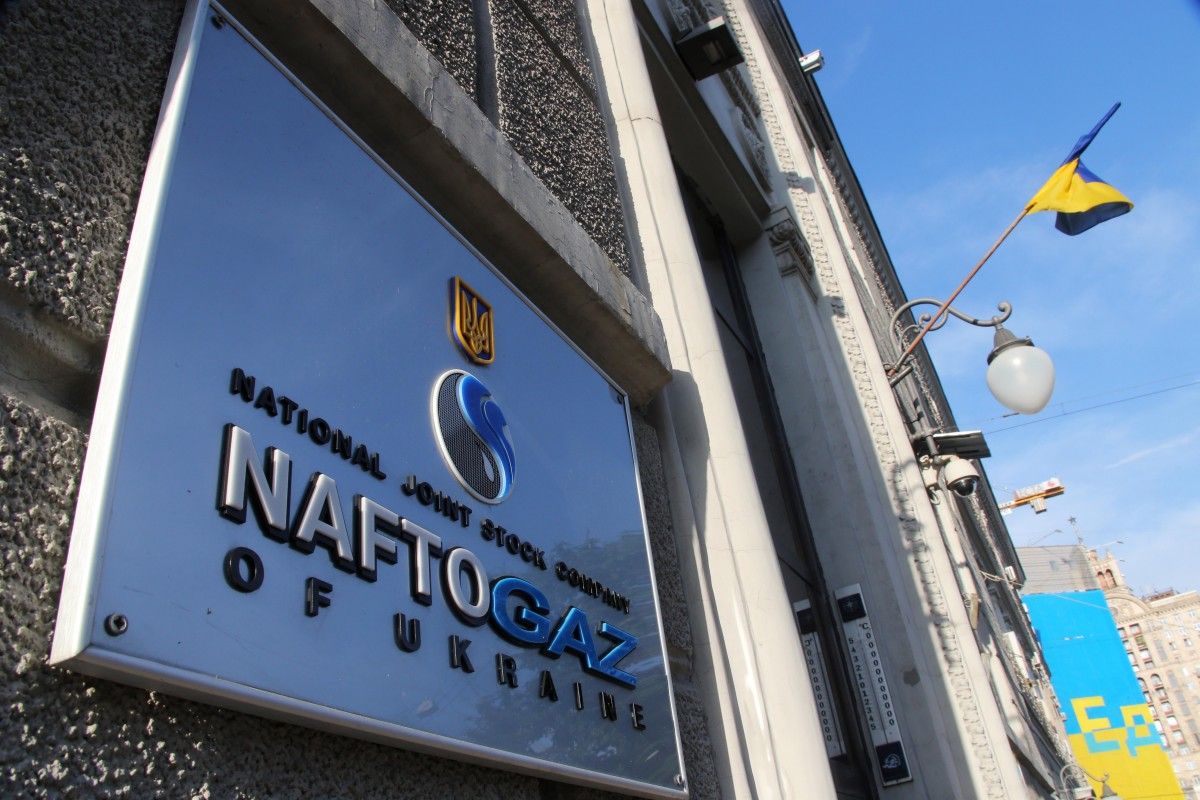 gk-press.if.ua
While Russia's ambassador to the EU Vladimir Chizhov recently warned of the possibility of European countries experiencing heating interruptions, as Ukraine was pumping gas from underground storage depots intended to ensure the security of supply in winter, the Director of the Naftogaz office in Brussels, Viacheslav Kniazhnytskyi, had a very different perspective, EurActiv reports.
"There is no reason to worry, as we have enough gas for internal consumption, and to provide reliable transit. If any additional volumes are to be injected there, my question is who will pay for that," Kniazhnytskyi said. He added that last year, at the end of the winter, which was quite mild, there were 7 bcm left in storage.
Read alsoForbes: Russia's Gazprom starts off 2017 lobbying for new Baltic Sea pipelineKniazhnytskyi said the 2006 and 2009 gas crises were masterminded by Russia, but could not be repeated, because, at that time, consumption and transit were tied together in the supply contracts, while now they were completely separated.
Chizhov said that the optimal level of gas held in the underground depots was 19 billion cubic metres (bcm), while the minimal level to ensure the security of supply for the West was 17 bcm. But at the time of the last trilateral talks in December, the level was only 14 bcm, and is probably even lower today, as Ukraine siphoned gas for its own needs, he warned.
Kniazhnytskyi showed documentation which indicates that today, the gas held in the Ukrainian underground depots was 13 billion cubic metres, but explained that didn't pose a problem.
Read alsoNaftogaz gets $500 mln loan secured with World Bank guaranteeEurActiv asked Kniazhnytskyi to comment on statements by Russian officials that Ukraine was buying Russian via reverse flows from Western countries, but at a higher price.
The Naftogaz official said that his company was buying gas from European companies which source from a number of suppliers, not just Russia.
"Their diversified portfolio proves that we are on a very safe side. We are not dependent on Russia," he said.
He also stated that Ukraine could get better gas prices from European companies compared to Gazprom's rates.
"If it comes from Europe, we are buying at spot market price. You should always compare with what Gazprom offers us. We buy from where it is cheaper and more reliable. The Western route is more reliable," he said.
Ukraine has not bought any gas from Gazprom for more than a year. EurActiv asked if the decision to not buy gas from Russia was a political one.
Read alsoUkrtransgaz reports on gas volumes in Ukraine's reserves as of beginning of 2017"To diversify flows was a political decision, in order to avoid dependence on Russia. Not to buy gas from Russia is an economic decision mainly, prices offered on the EU market have been lower," Kniazhnytskyi said, adding: "We should not be dependent on Russia. Russia is at war with us."
The Naftogaz official argued that in terms of gas transit, Ukraine was a safe country. He said that Engie, the French multinational electric utility, a Swiss company and a US firm contracted access to Ukraine's underground storage facilities, and wanted to be a part of the national gas market.
"Now 15 companies, including from Europe, are supplying gas to our consumers. The investment climate is improving. Stress tests proved the gas transportation system is in a satisfactory shape," Kniazhnytskyi said.
EurActiv asked about the follow-up to an invitation by Naftogaz for the EU to immediately send a monitoring mission, to the entry and exit points of Ukraine's gas transport system, in an effort to prevent another gas crisis.
The Naftogaz official said that the monitors came in the second half of December, obtained access to all the facilities in Ukraine they wanted to see, and made plans on how to work with Ukraine. "But one of the sides which didn't provide information at all were the Russians," he concluded.