Reuters: Oil rises on China demand forecast, but ample supplies hold prices back
Oil prices rose on Thursday, supported by expectations of strong demand growth in China and signs that OPEC members are starting to cut output, but markets were still held back by rising U.S. crude inventories and plentiful global supplies, Reuters reported.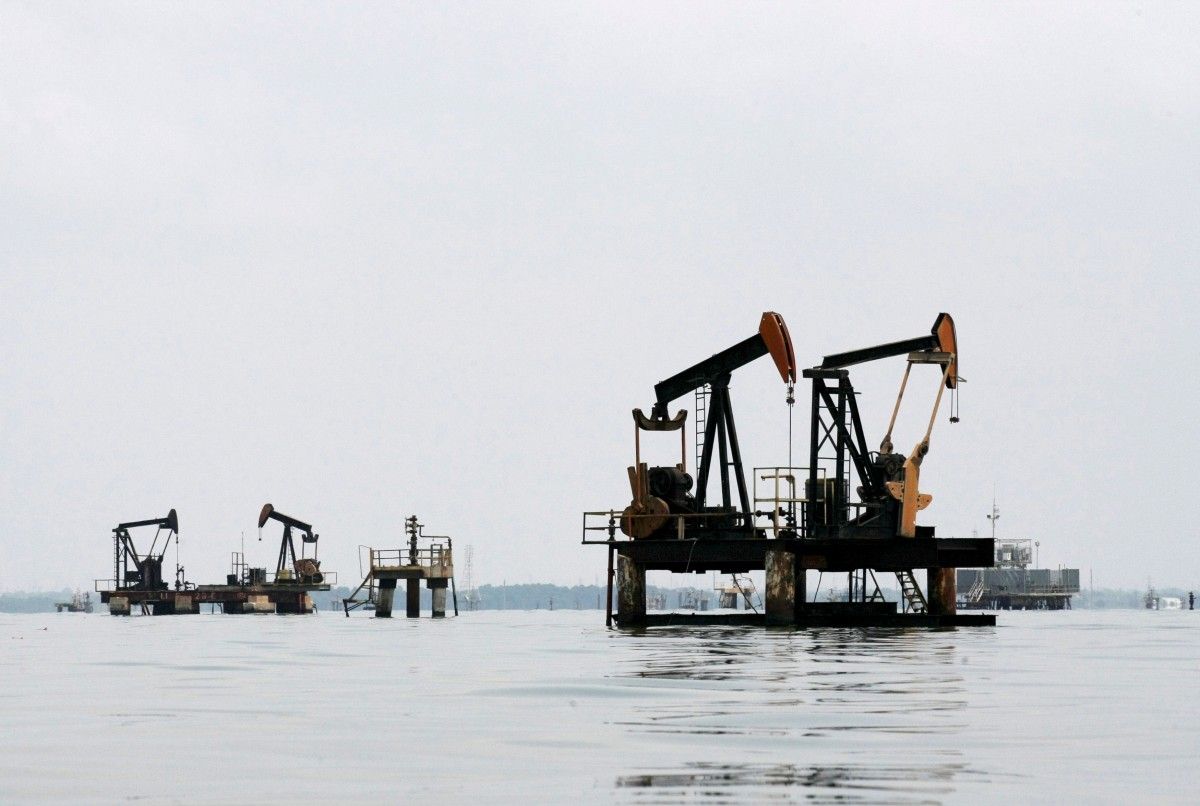 REUTERS
Prices for Brent crude futures LCOc1, the international benchmark for oil prices, were at $55.29 a barrel at 07:54 GMT, up 19 cents from their last close, according to Reuters.
U.S. West Texas Intermediate (WTI) crude oil futures CLc1 were trading at $52.29 a barrel, up 4 cents.
Traders said Brent was lifted by record Chinese car sales, which grew 13.7 percent between 2015 and 2016 to a total of 28 million sold vehicles.
Reflecting China's growing fuel consumption, its net crude imports will rise 5.3 percent to 396 million tonnes (around 8 million barrels per day) in 2017, state-owned China National Petroleum Corporation (CNPC) said on Thursday. Its total crude demand will hit a record 594 million tonnes this year (around 12 million bpd), CNPC said.
On the supply side, details emerged on Saudi Arabia's supply cuts as part of efforts by the Organization of the Petroleum Exporting Countries (OPEC) to curb the global supply glut.
Despite some February supply reductions to China, India and Malaysia, top crude exporter Saudi Arabia is focusing its cuts on Europe and the United States, shielding its biggest customers in Asia.
OPEC-member Iraq, which many analysts expect not to comply with its agreed cuts, said on Thursday it cut its production by 160,000 bpd since the beginning of January. By the end of the month, output would be cut by 210,000 bpd, it said.
Read alsoReuters: Oil prices edge up as details of Saudi supply cuts start to emergeBMI Research said that overall "compliance to the OPEC/non-OPEC oil production cut appears to be positive ... (and that) we calculate compliance with production cuts at around 73 percent," led by high compliance from members of the Gulf Cooperation Council (GCC), namely Saudi Arabia, United Arab Emirates, Kuwait, Qatar, Bahrain and Oman.
BMI noted, though, that a production cut did not necessarily mean reduced exports.
"The GCC countries (and Iraq) that have reportedly enacted the bulk of the production cuts are currently in the lowest domestic demand period of the year and have significant flexibility to reduce production but maintain exports," BMI said.
In the United States, traders said an inventory report published by the U.S. Energy Information Administration on Wednesday implied ongoing oversupply as crude stocks unexpectedly rose by 4.1 million barrels to 483.11 million barrels.
However, record U.S. refinery runs of 17.1 million barrels per day (bpd), up 418,000 bpd on the week, indicated strong demand, preventing bigger price falls.
If you see a spelling error on our site, select it and press Ctrl+Enter