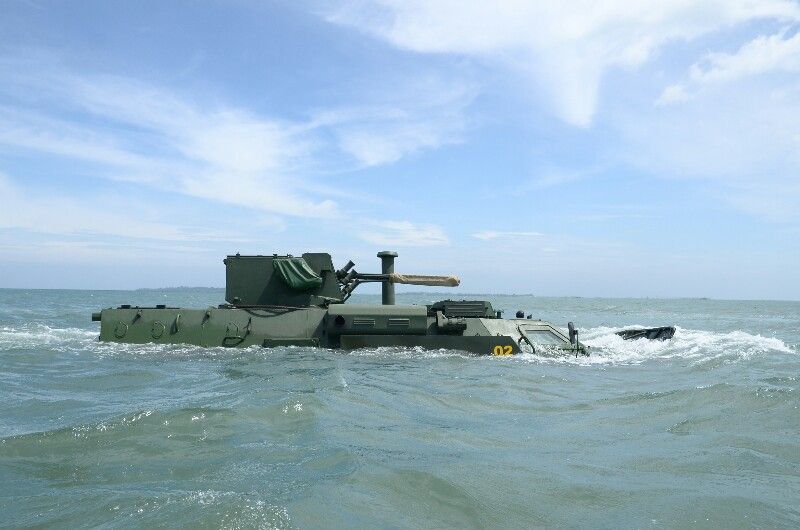 Photo by Dicky Asmoro/ Handre Saleh
The Indonesian Marine (KORMAR) together with Ukrainian partners has successfully begun a new test campaign of the amphibious APCs, Defence Blog reported.
The BTR-4M is designed by Kharkiv's Morozov Machine-Building Design Bureau. Its new version has a Deutz engine and boasts a full upgrade package with amphibious capabilities. The new armored amphibious vehicle can swim at sea and negotiate inland water obstacles without any configuration changes.
Read alsoUkrainian unmanned APC Phantom demonstrates its combat capabilities (photo)The Indonesian Ministry of Defense (MoD) concluded a contract with Ukraine's defense industry holding group Ukroboronprom in February 2014 to supply five BTR-4 APCs. The vehicles, which arrived in Indonesia in September 2016, represent Ukraine's first military export to Indonesia in nearly two decades.
In June 2016, members of the Indonesian Navy arrived in Ukraine to conduct a series of benchmark tests of the latest versions of the Ukrainian BTR-4M.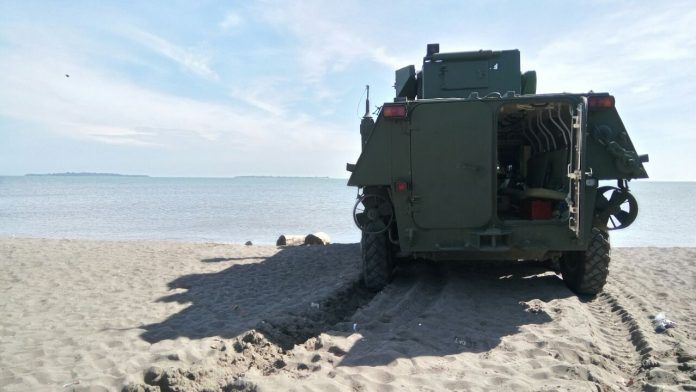 Photo by Dicky Asmoro/ Handre Saleh