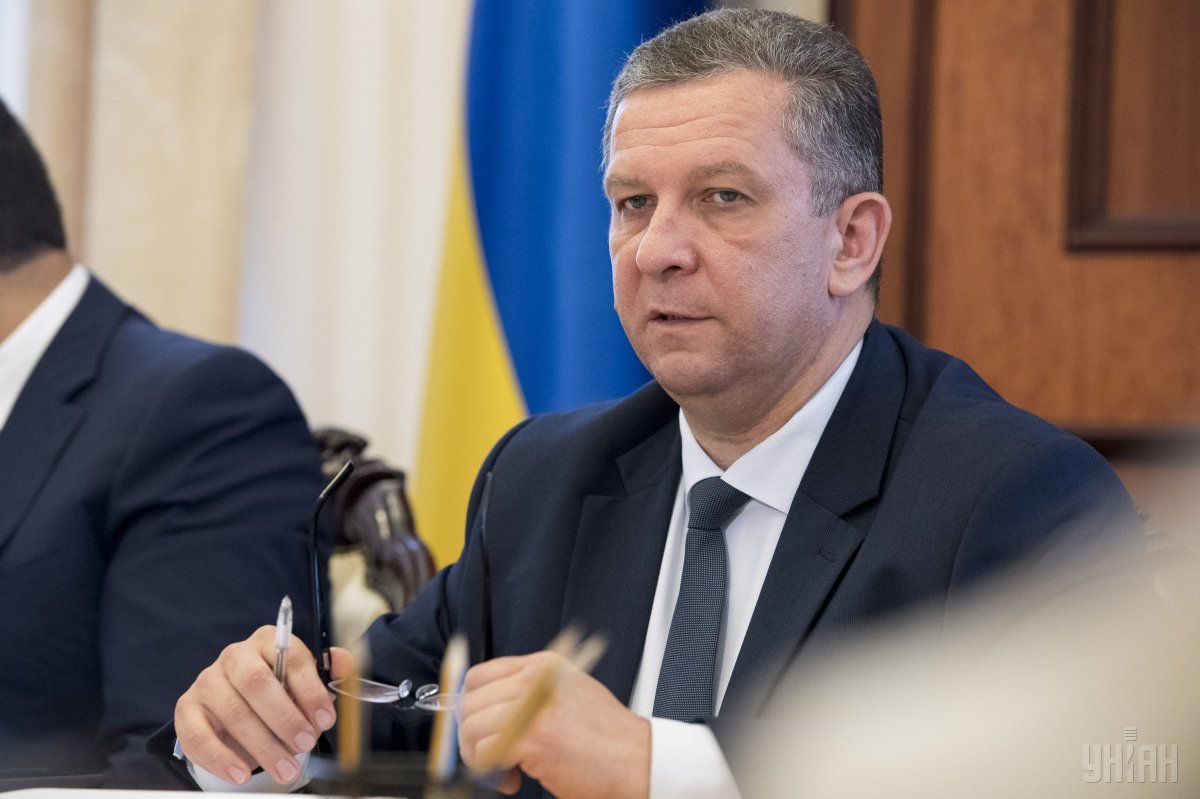 Social Minister Andriy Reva says the IMF demands Ukraine raises the retirement age to 63 by 2027 / Photo from UNIAN
The Washington-based lender is demanding that Ukraine raises the retirement age by 2027, to 63 from 60, to alleviate losses at the state pension fund, Social Minister Andriy Reva said in an interview, Bloomberg wrote.
The government wants the thresholds to remain unchanged, instead seeking to widen the pool of contributors to eliminate the deficit – UAH 145 billion ($5.4 billion) last year – 2024, he said.
Read alsoMinister of Social Policy says what Ukrainian should expect from pension reform"Today we have two absolutely different points of view," Reva said Thursday, February 2, in his office in Kyiv, the capital. "I told them their stance was political and that there's no economic logic behind it."
Reva's comments suggest there are more serious obstacles holding up the next tranche of Ukraine's IMF rescue than officials including President Petro Poroshenko have disclosed. Loan transfers have frequently been delayed as the government held up reforms, particularly those targeting corruption. The cash is important to maintaining recovery from a recession and replenishing central bank reserves as tensions in Donbas boil over once again.
Read alsoBankova not considering martial law amid Avdiyivka escalationTo improve the Pension Fund's finances, the government must increase the number of people paying the unified social tax from about 10.5 million of Ukraine's 16 million taxpayers at present, according to Reva. Raising the minimum wage further, contrary to IMF advice to keep it frozen for three year, would also help balance the pension fund, he said.
"We have to tell everyone clearly that one has to sing for his supper," Reva said. "One should reach a retirement age of 60 and with an employment period of 30-35 years. If you don't have that, we won't pay you."
Ukraine has said the next slice of IMF aid, already delayed from November, may be about $1 billion. Talks between the government and the lender are continuing, according to Reva. His ministry's proposal is backed by the World Bank and, so far, by Prime Minister Volodymyr Groysman, whose government must decide one way or the other this month, he said.
"It will be very difficult to push the pension law through the parliament," said Reva, an ally of Groysman dating back to the premier's stint as mayor of Vinnytsya. "But I'm ready to explain to the people, to lawmakers -- I can convince them. What I don't understand is why we should raise the retirement age."