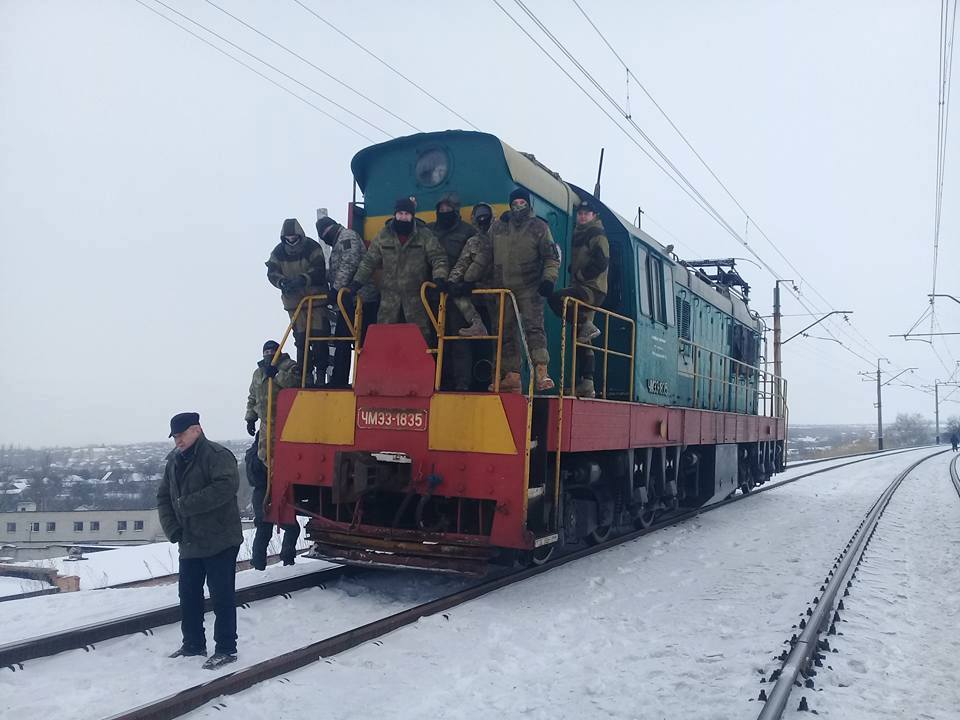 facebook.com/shtab.blokady/
"We are concerned by the current disruption to the coal supply from the non-government-controlled areas of Donetsk and Luhansk and its potential impact on Ukraine's energy system, the Ukrainian economy, and the Ukrainian people. The relevant parties need to come together to find a way forward in the short term that allows legitimate goods from Ukrainian companies to transparently cross the Line of Contact in order to prevent hardship to the people of Ukraine on both sides of the line," the U.S. Embassy in Ukraine said in a statement.
"Further, we strongly encourage the Government of Ukraine to accelerate much-needed reforms in the energy sector to better meet the needs of the Ukrainian people. Executing a plan to diversify Ukraine's coal supply, enhance energy efficiency, and minimize the role of government in the energy sector would reduce opportunities for corruption and increase energy security," reads the statement.
Read alsoState of emergency in Ukraine's electricity generation coming into force todayAs UNIAN reported earlier, in late January a group of ATO veterans along with a few members of parliament initiated a blockade of rail tracks used to transport deficient anthracite coal from the temporarily uncontrolled areas to Ukraine's thermal power stations. According to the government report, the supplies were suspended February 10, 2017. The operator of Ukraine's united power grid, Ukrenergo, said that anthracite coal reserves (842,000 tonnes as of Feb 12) would be exhausted within 40 days.
Read alsoEU warns of consequences of "DPR-LPR" blockadeCiting a threat to continued energy supplies to the industries, the Cabinet at its extraordinary meeting February 15 decided to introduce a state of emergency on the electricity market, providing for cuts in consuming anthracite coal to ensure stable operations of the country's energy grid.