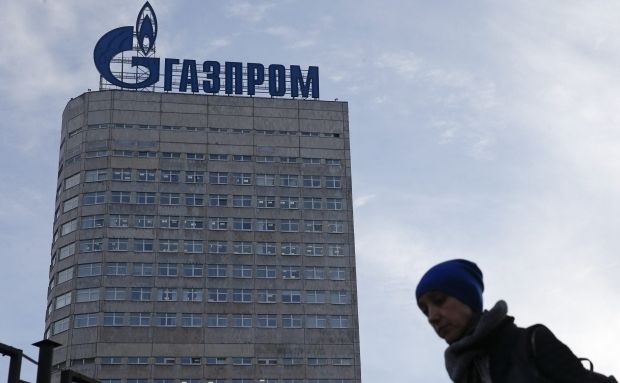 Photo from UNIAN
"South Stream Transport B.V. and Allseas Group today signed in Amsterdam a contract to build the second string of the TurkStream gas pipeline's offshore section," Gazprom press service reports.
"The document was signed as part of the option included in the construction contract for the pipeline's first string, which had been inked in 2016," the report reads.
Read alsoBypassing Ukraine: Gazprom to inject EUR 1.4 bln into Nord Stream 2 AGIn a similar fashion to the construction of TurkStream's first string, Allseas plans to use Pioneering Spirit, the world's largest construction vessel, to lay more than 900 kilometers of pipes across the seabed for the second string of the pipeline.
TurkStream is the project for the construction of a transit-free export gas pipeline stretching across the Black Sea from Russia to Turkey and further to Turkey's border with neighboring countries. The first string of the gas pipeline is intended for Turkish consumers, while the second string will deliver gas to southern and southeastern Europe. Each string of TurkStream will have the throughput capacity of 15.75 billion cubic meters of gas per year. On October 10, 2016, Russia and Turkey signed the Intergovernmental Agreement on the TurkStream project. South Stream Transport B.V., a wholly-owned subsidiary of Gazprom, is responsible for the construction of TurkStream's offshore section.
Read alsoGazprom boosts gas supplies to occupied Donbas by 41% in 2016Gazprom earlier reported that TurkStream was supposed to become the only route for gas transportation from Russia to Europe, to minimize risks of Ukrainian transit.
In turn, Naftogaz CEO Andriy Kobolev said that the construction of the two strings of TurkStream along with Nord Stream-2 pipeline will deprive Ukraine of approximately $2 billion in profits annually and reduce fivefold the cost of Ukraine's gas transport system.
Allseas Group S.A. is the world's leading company in offshore pipe-laying and subsea construction. The company is focused on comprehensive project implementation, including design, material and equipment procurement, construction, and commissioning.