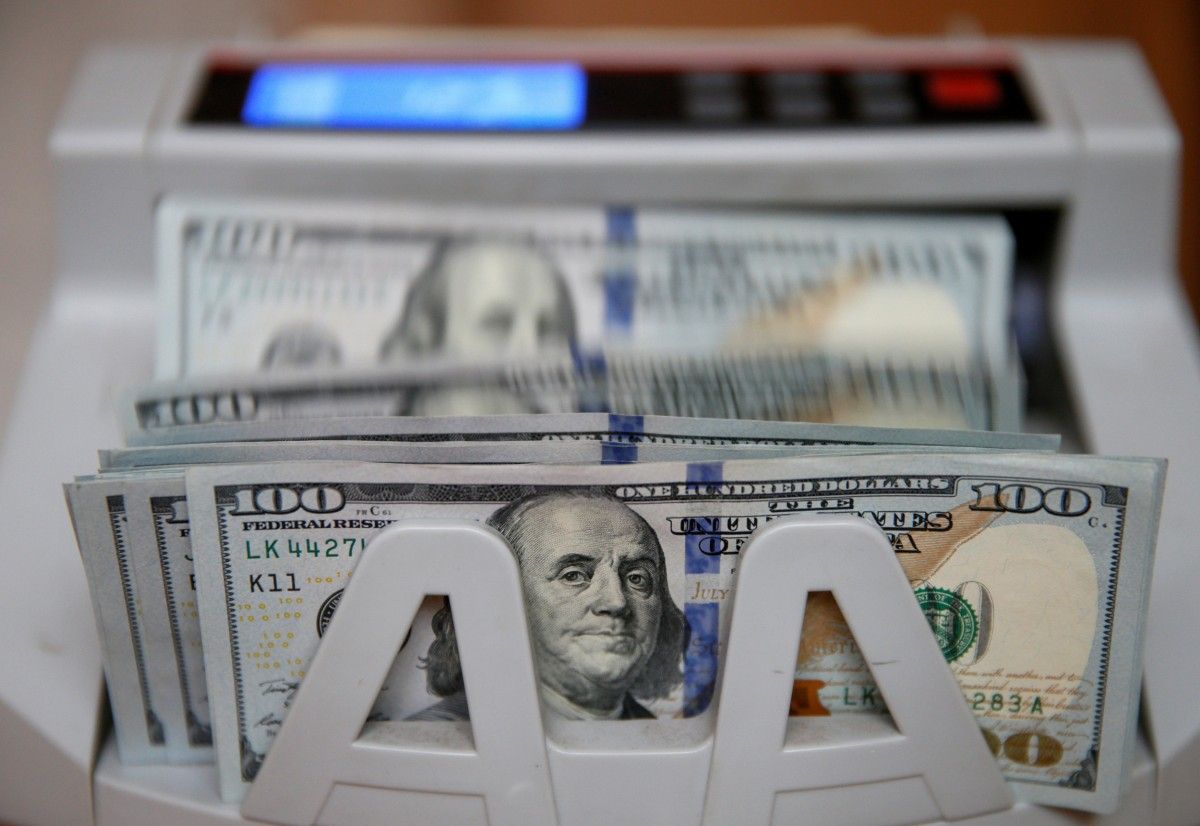 REUTERS
According to the document, the NBU has exempted FX receipts from non-residents from surrender requirements if these funds are received as a security deposit (collateral, deposit, and guarantee) that serves as a guarantee of non-residents' bidding in an auction conducted by a resident.
The regulator also allowed banks that purchase foreign currency for their customers not to include FX amounts received as a security deposit from a non-resident in the residents' FX account balances.
"These steps would help boost sales of Ukrainian products to non-residents by making the procurement procedure easier for both state-owned enterprises and all economic agents," the NBU said.
Read alsoNBU to up fivefold foreign currency purchase limit for banksIn addition, the NBU allowed banks to purchase foreign currency for their customers if the total FX amount held in the client's account does not exceed the equivalent of US$100,000. Until recently, FX purchases were allowed if the client's total FX holdings were less than $25,000.
"The relaxation of restrictions will not have a destabilizing impact on the interbank FX market," the NBU assured.
Earlier, on February 9, the National Bank eased the requirements for banks on the interbank forex market, having increased by five times the maximum volume of purchases of foreign currency and bank metals in hryvnias, to 0.5% of the size of the bank's regulatory capital equivalent from the previous 0.1%.
According to a new concept of currency regulations, introduced in December 2016, the NBU planned the first stage of currency liberalization to ease restrictions on export and import transactions and foreign direct investment. Among other things, it announced gradual abolition of compulsory sale of foreign currency earnings, and time limitations on handling payments under export and import contracts and on the maximum advance payment under import contracts.
The regulator also intends to lift restrictions on the purchase of cash foreign currency for individuals, currently set at UAH 12,000 per day, as well as on the withdrawal of currency from the account at UAH 250,000 per day.
The NBU's next stage includes plans to revise the administrative restrictions for banks, namely the maximum volume of foreign currency purchases for their own operations and hedging of foreign currency loans, as well as restrictions for legal entities, including those related to early repayment of loans to non-residents and the withdrawal of funds from the sale of securities.
The final stage, according to the concept, will be the abolition of licenses for investment in securities and real estate abroad for individuals, legal entities and banks.