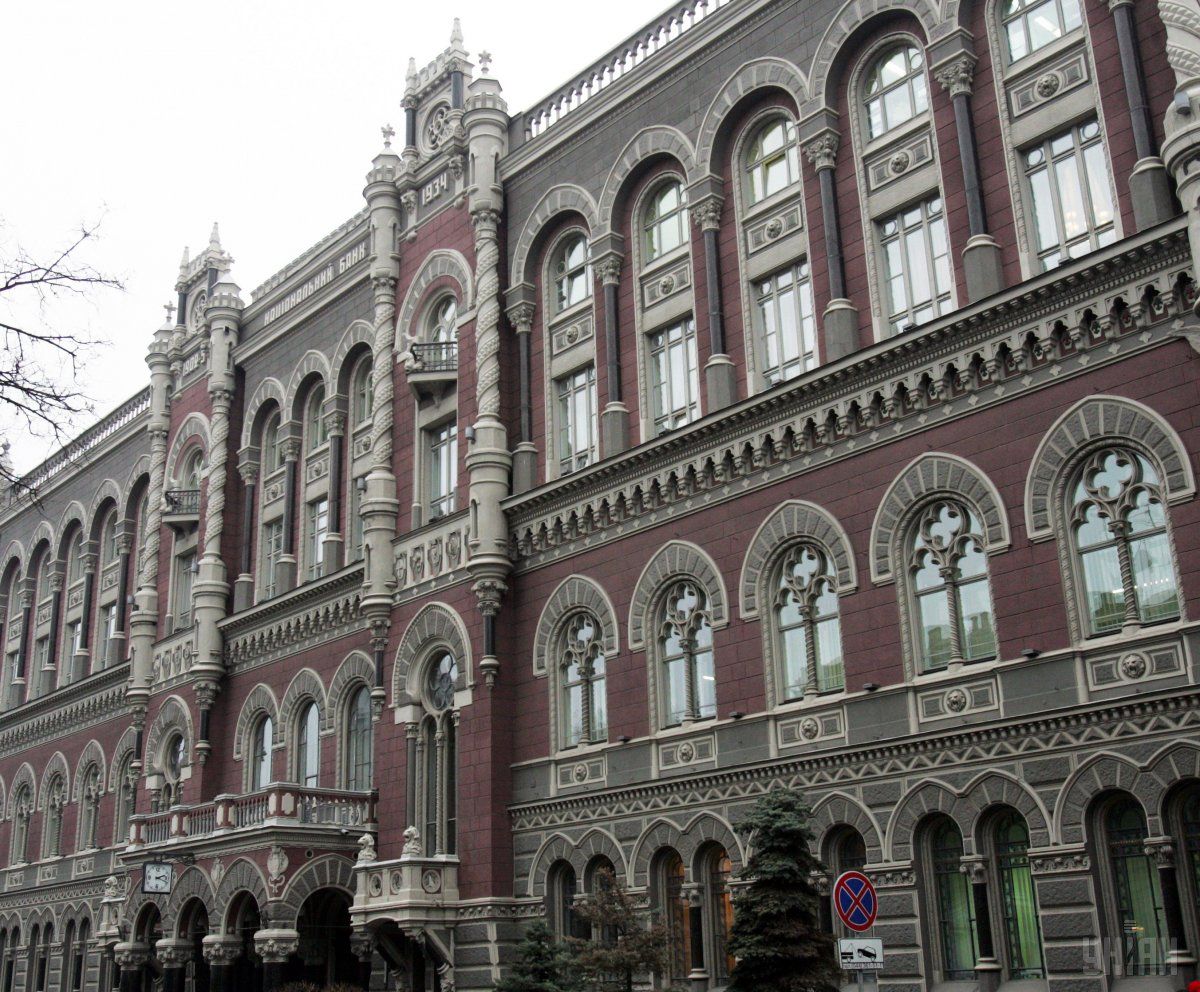 Photo from UNIAN
"In pursuance of the decision of the National Security and Defense Council of Ukraine, the National Bank of Ukraine proposes imposing sanctions against Ukrainian banks with Russian state capital," the NBU said in a statement on Wednesday, March 15.
"The sanctions aim to protect the interests of these banks' customers and prevent the outflow of capital from Ukraine. These sanctions will prevent Ukrainian banks with Russian state capital to siphon off funds abroad and transfer them to parent banks based in the Russian Federation," First NBU Deputy Governor Yakiv Smolii said at a briefing at the NBU on the same day.
The sanctions banning capital outflows are stipulated in Clause 4 of Article 4 of the Law of Ukraine on Sanctions, the NBU said.
The sanctions prohibit any financial transactions involving the transfer of funds to parent banks, including a ban on asset-related transactions that are carried out directly or indirectly (provision of interbank loans, deposits, subordinated debt, securities purchases, depositing funds in correspondent accounts, etc.).
They also foresee a ban on dividend and interest payments, repayment of interbank loans/deposits, withdrawal of funds from correspondent accounts, and repayment of subordinated debt; profit distribution; and allocation of capital.
However, the sanctions will not affect settlements between residents and their foreign counterparties that hold accounts in the parent banks and will not prevent Ukrainian banks from meeting their obligations to their customers and bank depositors.
Read alsoRussia's Sberbank limits cash withdrawals in UkraineThe NBU says it is the National Security and Defense Council of Ukraine that is to decide on the sanctions against the following banks: Sberbank PJSC; VTB Bank PJSC; Prominvestbank PJSC; BM Bank PJSC; and VS Bank PJSC.
Currently, the Russian state banks' subsidiaries operating in Ukraine targeted by sanctions have sufficient liquidity to meet their obligations to depositors, the NBU said.
As a side note, some restrictions have already been imposed on the Ukrainian banks with Russian state capital. In particular, these banks are banned from raising funds from state-owned enterprises and alienating assets without the approval of the NBU. The regulator has also imposed restrictions limiting their ability to raise household deposits. Moreover, since 2014, the Ukrainian banks with Russian state capital have been placed under NBU supervision.
Sberbank of Russia PJSC (Russia) has a subsidiary, Sberbank PJSC, operating in Ukraine. Sberbank Europe AG (Austria) has a subsidiary, VS Bank PJSC. Bank VTB PJSC (Russia) owns two subsidiaries incorporated in Ukraine – VTB Bank PJSC and BM Bank PJSC. The State Corporation Bank for Development and Foreign Economic Affairs (Russia) owns Prominvestbank PJSC.