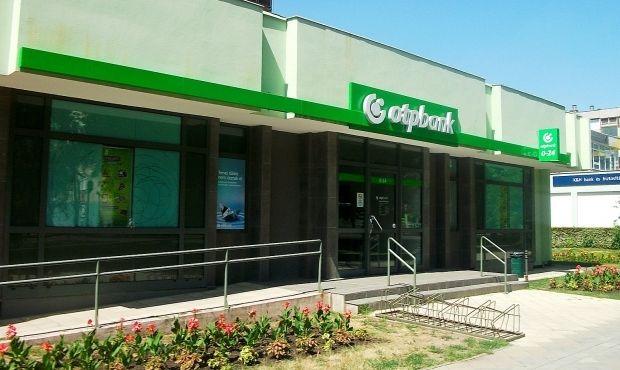 Wikimedia
One of the largest independent lenders in emerging Europe, OTP has for years endured adverse markets while it sat on a cash pile worth billions of euros, awaiting market conditions suited for expansion, as reported by Reuters.
"For a decade everyone awaited consolidation on the market, but it never happened," OTP Bank CEO Sandor Csanyi told Reuters and Bloomberg in a joint interview. "Now I feel it has started."
Due diligence is under way on one asset purchase in Romania and another major acquisition nearly complete in Montenegro.
The Montenegro bank OTP is buying is the local unit of Societe Generale, several Montenegrin banking sources told Reuters.
Read alsoDiagnostics of 60 major banks: 39 financial institutions need recapitalization – NBUOTP also wants to bid for Bancpost in Romania once Greece's Eurobank sells it, Csanyi said, with acquisitions in Slovakia and Serbia also on the bank's near-term agenda to increase market share above 10 percent in each of those countries.
OTP is also doing a preliminary review of a Ukrainian bank, he said, but added it was not Russian-owned Prominvestbank, whose owner tapped OTP as one of the bidders. If Prominvestbank comes up for sale, OTP will look at it, Csanyi said.
With the recent nationalization of a major Ukrainian bank and the bankruptcy of another, there is also room for organic growth in the country, he added.
OTP has ample capital to execute acquisitions now, he said, with management looking to reduce the Tier 1 capital ratio to around 12.5 percent for the current 18.5 percent, giving it an immediate capital buffer of nearly 1 billion euros.
He said the bank's share price at around 8,300 forints was "realistic" considering profitability and return on equity, but added the stock price was higher than European peers' on a price-to-book value basis.
Conditions in Hungary were once again uncertain as the central bank and the government have tabled new proposals to squeeze banks' mortgage operations.
He said plans by the National Bank of Hungary to force lower mortgage margins could cut OTP's annual profit by as much as 10 billion forints, and an ensuing price war among banks could threaten the sector's stability.
New rules governing collateral liquidation prices could hurt lending as banks would be reluctant to lend in areas where they are less likely to recover collateral, he said.