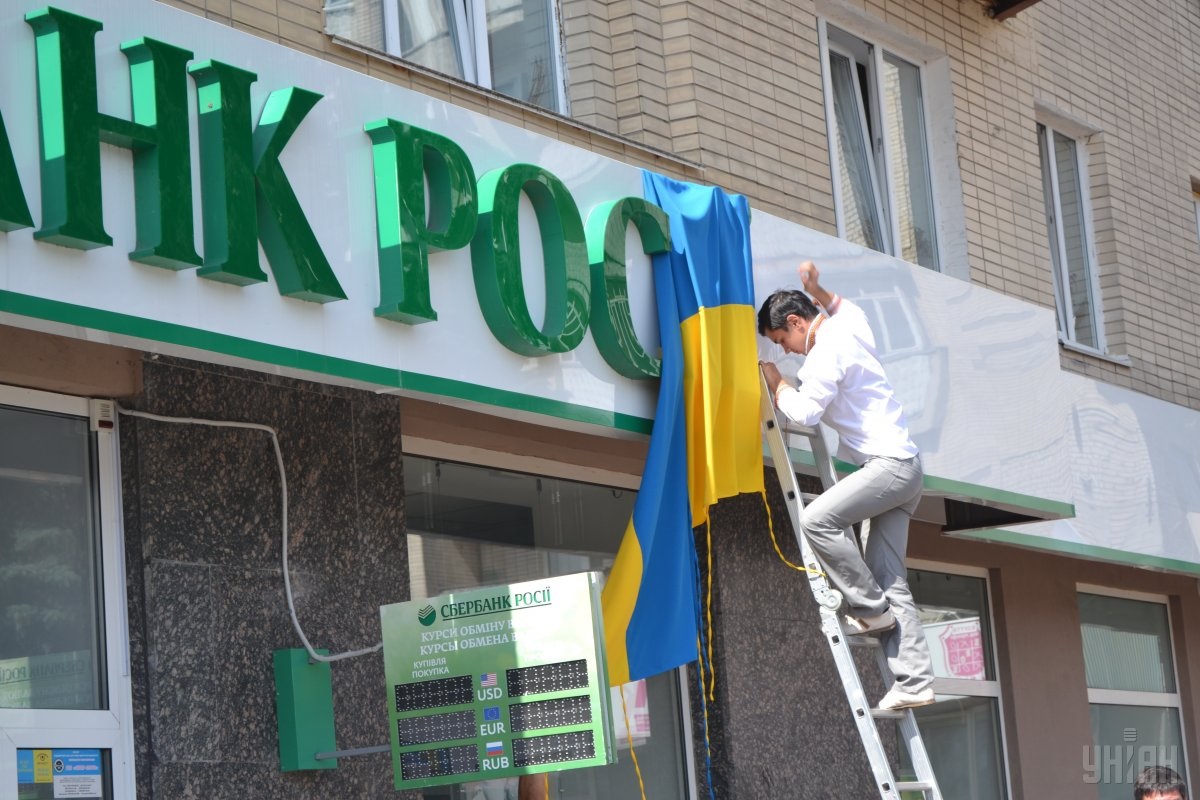 Photo from UNIAN
"Today, AS Norvik Banka and its main shareholder, British citizen Grigory Guselnikov, have signed an agreement on participation in an investment consortium to acquire the Ukrainian subsidiary of Russia's Sberbank," the Latvian bank said in a statement.
"British citizen Said Gutseriev and his Belarusian company have become a majority shareholder in the new consortium," the Latvian bank said in the statement published on Monday, March 27.
The statement does not mention any family relations of the shareholder, but his biography – graduation from Harrow School and Oxford University, and employment with Glencore – coincides with that of the son of the owner of the Russian oil producer, Russneft.
Said Gutseriev, 29, is the son of Mikhail Gutseriev, a Kazakh-born oil and media tycoon who owns Russian-based oil company Russneft.
Said, who was born in 1988, was educated at Harrow and then the University of Oxford where he studied archaeology and geology. He also completed a master's degree at the University of Plymouth, focusing on management of oil and gas industries, before returning to Russia to join the family business.
Russneft's Investor Presentation dated November 2016 lists CEO of ForteInvest Said Gutseriev as a member of the Board of Directors and Mikhail Gutseriev as Chairman of the Board.
Mikhail Gutseriev was reported to have spent several years with his son in Britain after Russian authorities opened a criminal case against him in 2006. Later, the charges were dismissed and he was able to return to Russia. It was head of Russia's Sberbank, German Gref, who Mikhail Gutseriev thanked, among others, in an interview with the Russian newspaper Vedomosti for assistance in getting the charges cleared.
Read alsoRussia's Sberbank selling Ukraine subsidiary to Latvian bank and Belarusian firmRussneft is the Russian oil producer in which Glencore holds a 25% stake. It is currently Russia's sixth-largest oil producer by volume. Its daily output in 2015 was about 150,000 barrels.
Its assets are located in Volga region, Western and Central Siberia, and Azerbaijan. It holds 109 licenses and operates 123 oil fields.
AS Norvik Banka ranks seventh in Latvia in terms of assets, it is in the lead in terms of the size of its branches. Its clientele exceeds 150,000 individuals and entities.
Guselnikov became a majority stockholder in Norvik Banka in 2014.