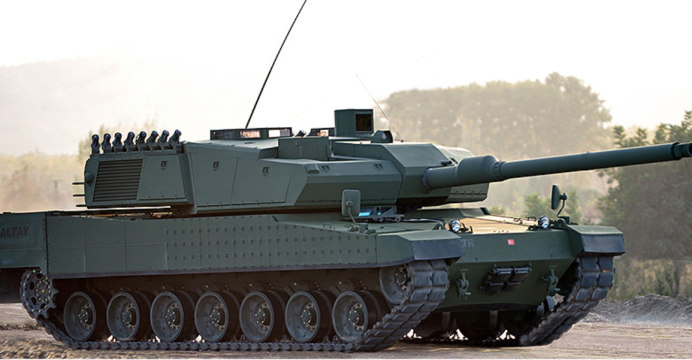 Altay MBT / Otokar
C4Defence reports that Prime Minister Binali Yildirim and Ukrainian Prime Minister Volodymyr Groysman signed a memorandum of understanding (during Groysman's official visit to Ankara on March 14) relating to tank engines, according to Quwa.
Read alsoUkrainian MBTs for ThailandUkroboronprom's Director, Roman Romanov, told C4Defence that Turkey is interested in Ukraine's engines; noting that "the matter was technically problematic", but the government-to-government agreement was a positive step forward,
The Kharkiv Morozov Machine Building Design Bureau (KMDB)'s 1,500 hp 6TD-3 diesel engine, which it revealed in May 2016, is cited as an option for the Altay MBT.
In the beginning of March, the Turkish Undersecretariat for Defense Industries (SSM) canceled its engine supply contract with Tümosan, which was originally tasked to design, develop and manufacture a local diesel engine for the Altay MBT. Tümosan had originally signed AVL List GmbH to support the program in 2015, but recent regulatory issues – requiring licenses that could interfere with Turkey's domestic political affairs – in Austria required Tümosan to walk away from that agreement. However, Tümosan was not able to secure alternate help.
Read alsoUkraine tests brand new Shturm-M" remote weapon system (video)UkrOboronProm, Ukraine's state-owned industry association representing the country's defense manufacturers, had identified Turkey as a major prospective market. In February, UkrOboronProm opened an office in Turkey and sought to collaborate with Turkish defense giant Aselsan.
Considering that the 6TD-3 could draw interest from Turkey and Pakistan for the Altay and al-Khalid 2, respectively, engines clearly help Ukraine maintain a fruitful position in the global defense market.