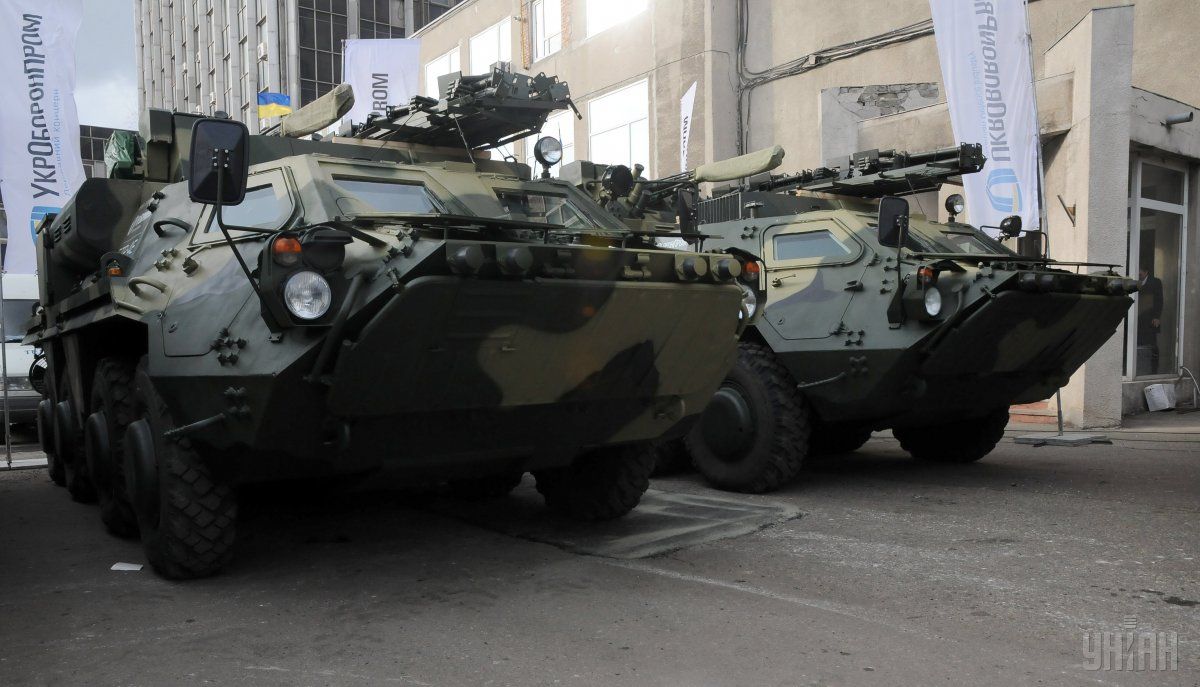 Photo from UNIAN
"The military equipment manufactured by Ukroboronprom, namely BTR-4E armored vehicles, has successfully passed the standardization procedure and can be purchased by the Royal Thai Army. At the same time, Thailand has carried out standardization of various types of equipment to be supplied to different units of the army," the Concern said in a statement posted on its website.
"Talks on the sale of BTR-4E's to the Royal Thai Army are still under way, a decision is expected in 2017 and 2018," it said.
Ukroboronprom also noted that large-scale drills with the use of Ukrainian-made equipment, in particular tanks and armored personnel carriers shipped by the Concern, were over in Thailand on Wednesday. The equipment demonstrated very good results and were highly assessed by the leaders of the army of Thailand that were present during the event.
Read alsoUkroboronprom pledges to fulfill Oplot tank delivery contract with Thailand by mid-2017In addition, the press service said, for more than a decade of cooperation between the countries, the army of Thailand has purchased and has successfully been operating more than 200 units of military equipment of Ukrainian production. During the period, Ukraine has never received a single complaint about malfunction of the equipment, the press service said.
Read alsoNew amphibious APCs from Ukraine successfully tested in Indonesia (Photo)In this regard, Ukroboronprom emphasized that information that can damage Ukraine's image in the international arena must be verified prior to dissemination.
Ukrainian media outlets reported on Tuesday that Ukraine had lost Thailand as the main international customer that buys its armored vehicles after the Royal Thai Army had signed a contract with the Chinese foreign trade association Norinco at the Langkawi International Maritime and Aerospace Exhibition 2017. The Royal Thai Army is to buy 34 new Chinese armored personnel carriers that are a complete replica of Ukrainian wheeled armored vehicles, previously supplied to Thailand.