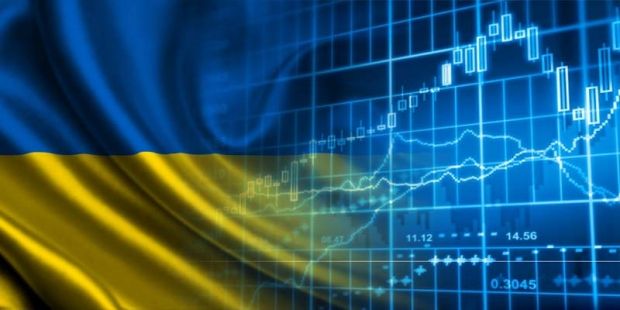 telegraf.com.ua
Ukrainian GDP warrants – securities used by the former Soviet republic to clinch a sovereign debt restructuring in 2015 – surged by the most since they were issued last week after JPMorgan published a note arguing that they trade at a third of their true value. The 25-page report concluded that payouts on the securities, while difficult to determine, are likely to far exceed current pricing, Bloomberg reported.
The debt had slipped off investors' radars because the warrants aren't included in major emerging-market bond benchmarks and don't offer any payout until at least 2021, and then only if Ukraine's gross-domestic product climbs by about 35 percent to $125.4 billion. The JPMorgan note put the spotlight back on the securities at a time when traders are hungry for high-yielding debt amid record-low interest rates in most of the developed world.
"The warrants were grinding lower and then suddenly this note came out and people rediscovered them," said Viktor Szabo, a bond-fund manager at Aberdeen Asset Management Plc, who holds the warrants along with an overweight position in Ukraine's sovereign dollar bonds. "Our valuation wouldn't go so far as JPMorgan's, but even if you halve it, it still offers value compared to the current level."
Read alsoUkraine to continue defending its case in "Yanukovych debt" litigation with Russia – Finance MinistryThe notes were included in Ukraine's $15 billion debt agreement as an incentive to persuade creditors, including Franklin Templeton, to take a 20 percent principal write-down and accept a delay in repayment. Investors who hold the notes can receive a payout twice a year until 2040, with the amount determined by the pace of gross domestic product growth in the country. The International Monetary Fund estimates the nation's GDP will rise enough to breach the pay-out level in 2021.
The JPMorgan analysts, who estimated the fair value for the securities at 79.5 cents on the dollar, admitted that the armed conflict with pro-Russian rebels in Ukraine's east poses a major risk if fighting escalates and the country loses territory and production facilities. The central bank cut its 2017 economic growth forecast last month to 1.9 percent from 2.8 percent after the country imposed a trade blockade on its eastern separatist regions. The blockade delayed a $1 billion loan from the IMF, which was approved on Monday.
The warrants surged 5.71 cents to 36.76 cents on the dollar last week after the note was published on March 24. They were little changed on Tuesday at 36.74 cents, near the highest since February 2016.
"We think the current discount in the price versus our estimates of fair value is sufficient to compensate for these risks and will start correcting over time as market participants look more at the payment triggers," JPMorgan analysts including Nicolaie Alexandru Chidesciuc wrote. "Prices will eventually correct higher."