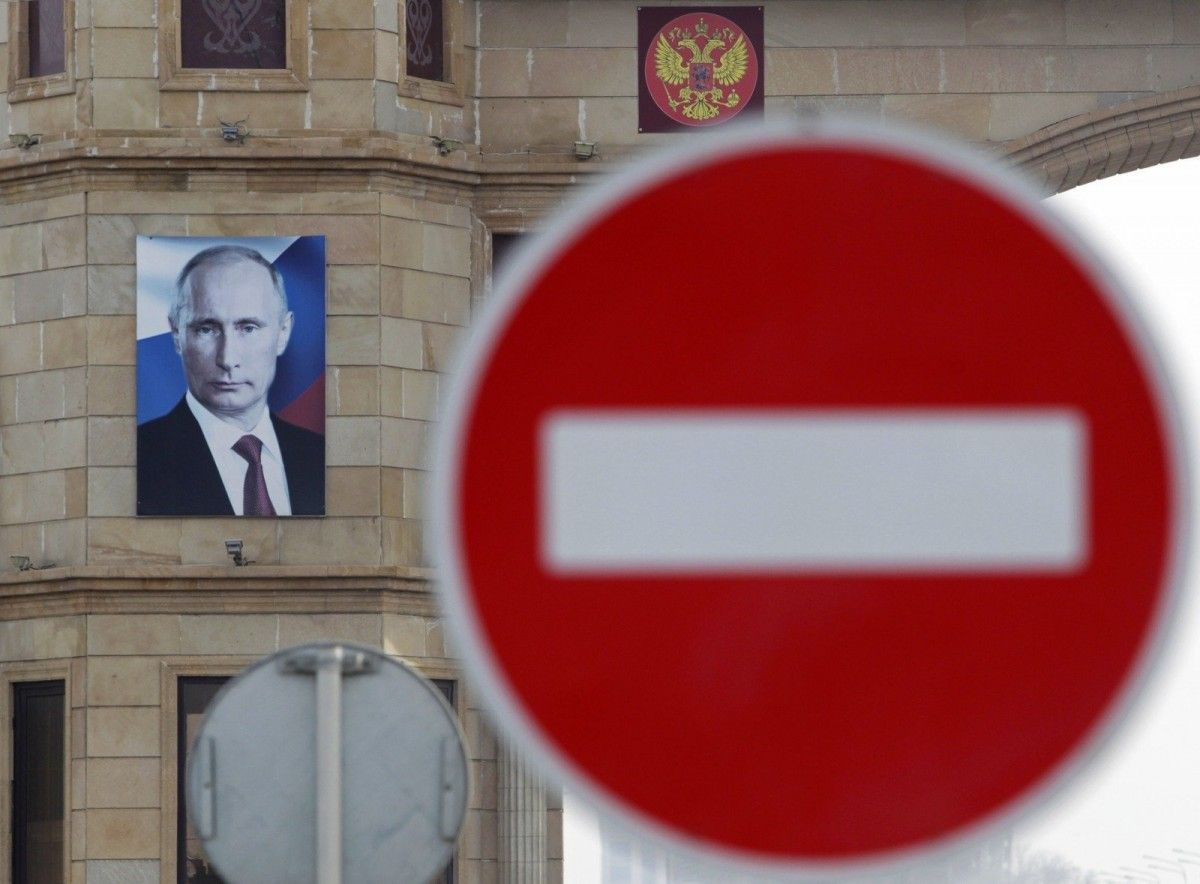 REUTERS
BCS and Otkritie, the two largest brokers by volume on the Moscow Exchange, trade three securities that are on the U.S. "specially designated nationals" list, which place a complete ban on dealing in them, FT wrote.
Both companies have U.S. operations, meaning that they could potentially be found to have violated the U.S. Treasury's statute that bars providing material support, according to Adam Smith, who helped devise the sanctions as a former senior adviser to the U.S. Treasury's Office of Foreign Asset Control. That would mean the brokerages could themselves be placed on the sanctions list, Mr. Smith added.
Within Russia, there are no restrictions on dealing in the securities, and both brokerages told the Financial Times that they did not believe that U.S. jurisdiction applied.
BCS said it "operates in strict compliance with Russian law."
"Otkritie Broker provides access to securities trading in full compliance with the demands of the law. This includes the U.S. Treasury's ban on U.S. persons and legal entities trading securities," Otkritie said in a statement. "At the current time, none of our clients are U.S. citizens or U.S.-registered legal entities."
Otkritie's New York office only has four employees, but those include Vadim Belyaev, its founder and chairman, according to court documents. BCS opened a New York office last year.
The Treasury declined to comment. Some investors have speculated that Donald Trump, U.S. president, who has spoken admiringly of Vladimir Putin, Russian president, will loosen the sanctions rules.
Read alsoFederation Council in Russia approves ban on money transfers to UkraineThe banned stocks are Mostotrest, a construction company, and Mosoblbank, a lender. Both are owned by Arkady Rotenberg, a childhood judo sparring partner of Mr. Putin who made billions from state contracts after his friend took power. The U.S. and EU sanctioned Mr. Rotenberg after Russia seized Crimea in 2014 for his closeness to Mr. Putin.
The banned bonds are rouble bonds of Uralvagonzavod, a state-run defense contractor sanctioned over the conflict in eastern Ukraine.
The Moscow Exchange, which does not do business in the U.S., declined to comment.
Finam, the third largest broker by volume, advertises all three securities on its website but has no U.S. business operations.
The market for the sanctioned securities is relatively small. In the fourth quarter of 2016, Mostotrest's stock was traded on average 322 times a day at an average value of Rbs5.13m. Mosoblbank's was traded on average 490 times a day at an average value of Rbs4.53m in the same time period. Uralvagonzavod's bonds were traded an average of three times a day at an average value of Rbs316,258.
"Turnover from the securities of these companies account for less than 1/100th of a per cent of Otkritie Broker's total client turnover," Otkritie said.
Mr. Smith said that if the Treasury believed that the brokers were in violation of U.S. sanctions rules, it would not be put off by the fact that trading the securities is legal in Russia. "Ofac does not accept domestic law arguments with respect to non-compliance," he said.
A Russian broker said: "Sanctions don't work any more, nobody punishes those who disobey. Western banks ask whether we obey sanctions, put a tick in their questionnaires, and forget about it."