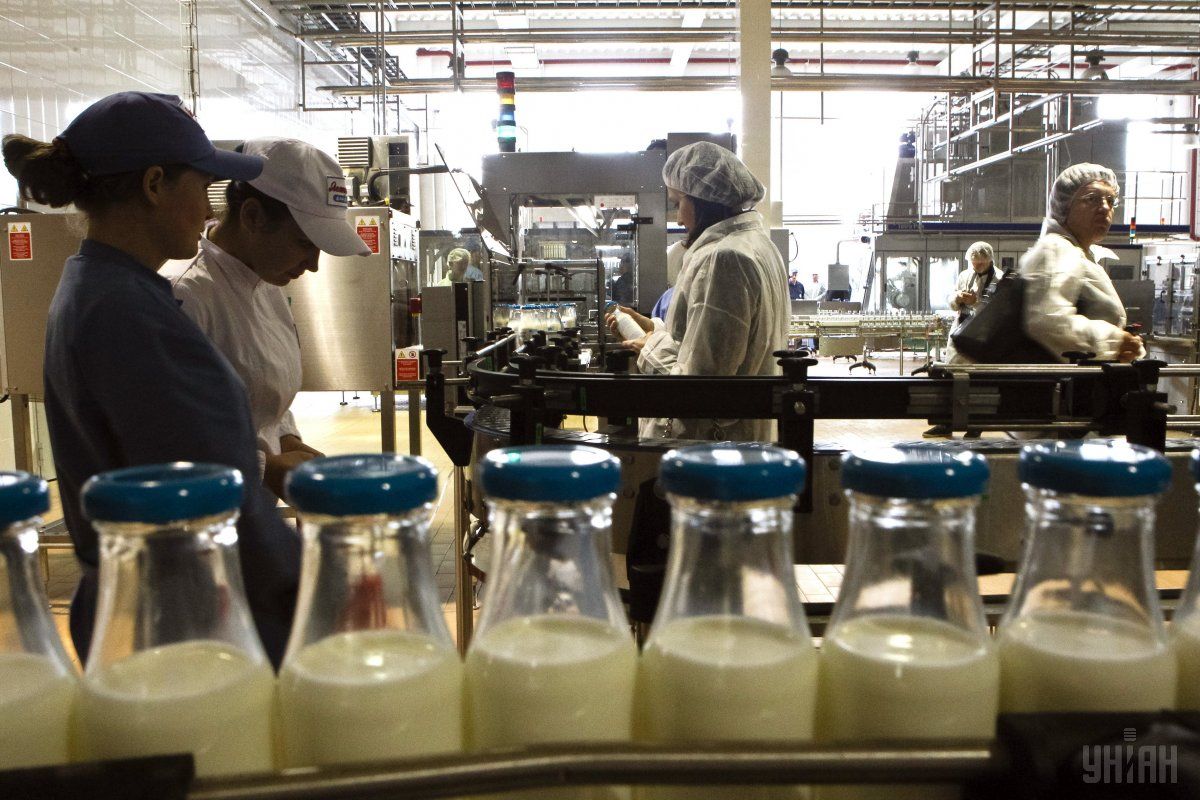 Photo from UNIAN
Answering the question about the demand for dairy products, Fasteev reports that in Ukraine, about 30% of raw milk is supplied for the production of dairy products: processed drinking milk, fermented dairy products, cottage cheese. "Almost all these products are consumed within the country," the expert adds, The DairyNews wrote.
Read alsoUkraine cuts dairy exports by 9% in 2016"Approximately 30% of raw milk is supplied for production of cheese products, part of which is meant for export. Another 30% is milk powder and butter. Ukraine mainly sells protein to foreign markets: skimmed milk powder, cheese product, whey powder, casein, etc., although the share of exports of milk fat has been increasing lately. Overall, at the moment, about 20% of milk supplied to processing is meant for export," Fasteev said.
The expert also noted that a significant share in the country takes own consumption of traditional foods by the population and sale of milk, cottage cheese and other dairy products in the local markets.
Fasteev emphasizes that "the number of small factories and family farms with own production and processing has increased lately. The main products, in this case, are soft, semi-hard and hard cheeses from cow's and goat's milk."
Fasteev will speak at the Summer Dairy Summit, which will be held on May 21-25 in Batumi (Georgia). The topic of the expert: "Dynamics and possibilities of export of Ukrainian dairy products in modern conditions. What is the status today and what is expected tomorrow?" A leading analyst of "INFAGRO" will talk about the state of the dairy industry of Ukraine, the status of the export-oriented dairy country and future prospects.