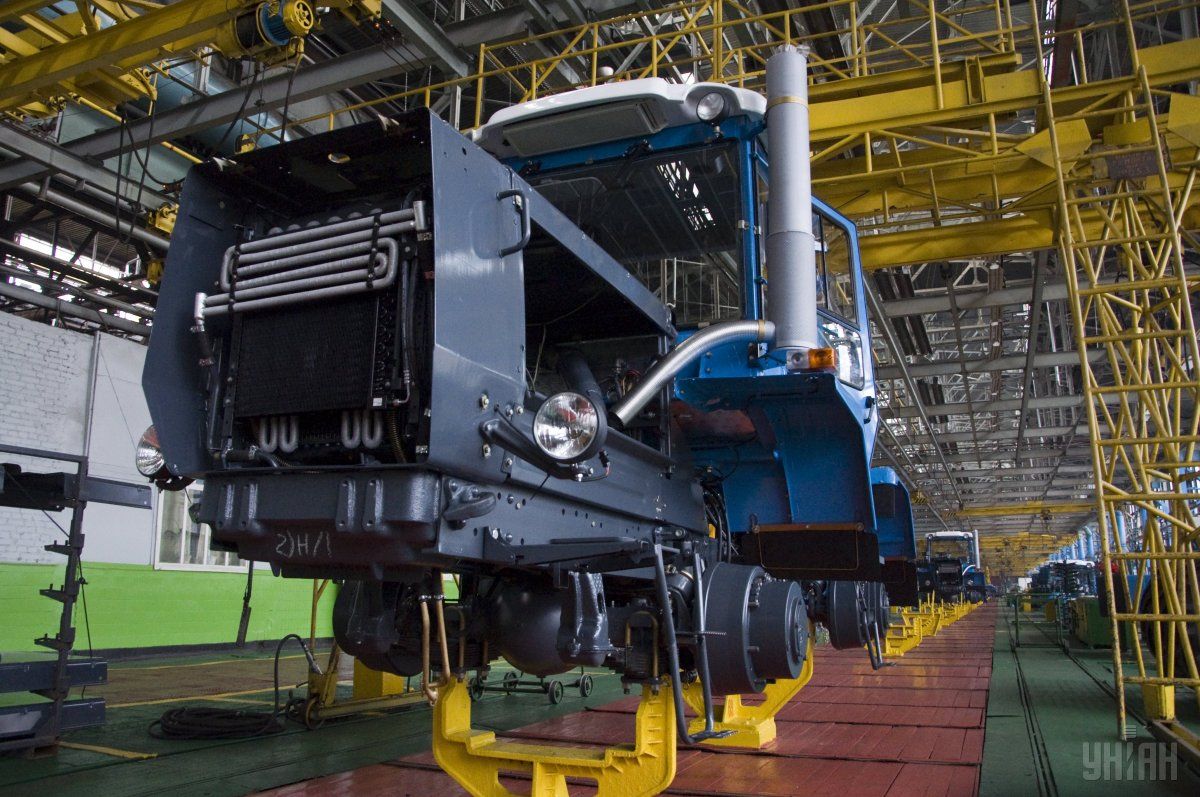 Yaroslavskiy's plant has already produced more than 300 tractors / Photo UNIAN
Kharkov Tractor Plant restores the production rhythm after the forced 10-month downtime in the last year. During February-April 2017, 302 tractors of models ХТЗ-150К, ХТЗ-240К, ХТЗ-17221 and ХТЗ-242К came off the assembly line, - informs company's press-office.
Agrarians from Ukraine and other CIS countries have become the main consumers of the machinery produced by Kharkov Tractor Plant. As reported previously, DCH group owned by Yaroslavskiy launched a credit line of the amount of 400 million UAH for Kharkov Tractor Plant. "Stable financial support has enabled the plant management to purchase all necessary components in a short period of time, fully pay off the wages, carry out preparatory works as well as restore the production process", – says official press-release of the plant.
As known, Kharkov Tractor Plant's, whose history dates back to 1930 year, is one of the largest machine-building enterprises of Ukraine. Thanks to the long-term practice of supplying products for export, the "ХТЗ" trademark is one of the most recognizable Ukrainian brands abroad.
Strategy of Kharkov Tractor Plant is currently focused on restoring positions on both internal and external markets. The owner and investor of the plan Alexandr Yaroslavskiy with the power of DCH group had already realized a number of successful projects of industrial enterprises' revival and had also invested more than $1 billion in investment projects in Kharkov region (including $300 million for the preparation of Kharkov infrastructure for Euro-2012: construction of the airport, the stadium, the first city's 5* hotel and related facilities).