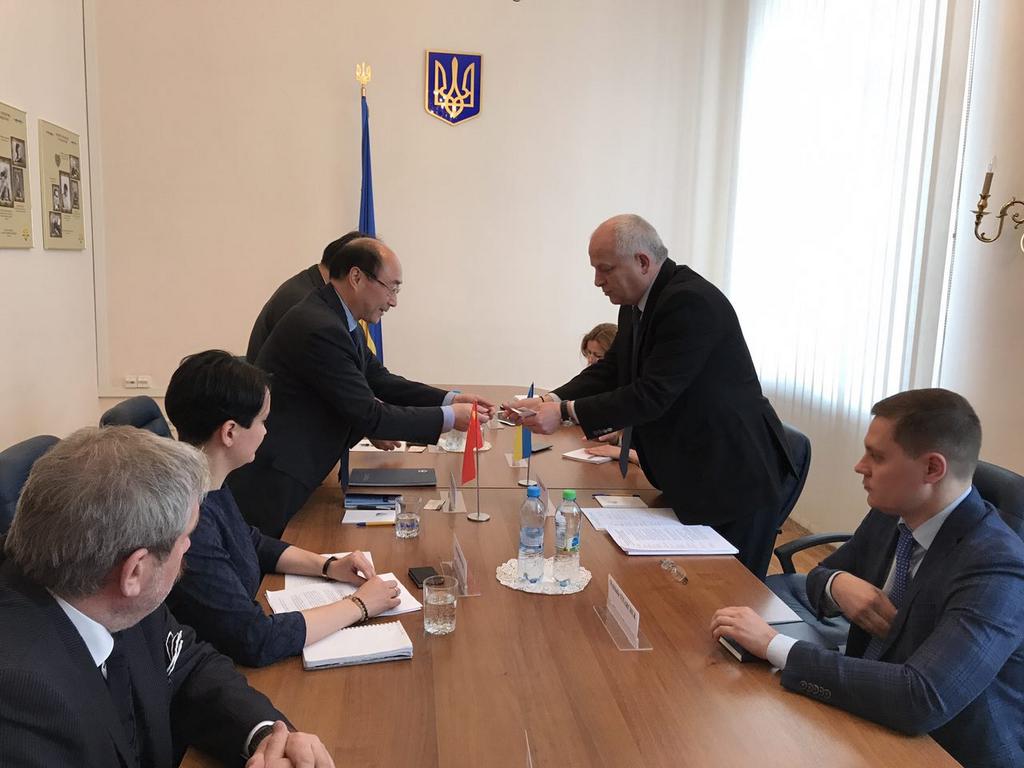 Mineconomdev / Twitter
The ministry published two tweets to say that it had held talks with CRIG, and that the Chinese giant was "ready to invest in Ukrainian infrastructure." It continued: "We can offer six projects for investment, in particular a new bridge in Kyiv and the fourth line of the subway," GCR reports.
The present metro system, which opened in 1960, has 52 stations divided between three routes. The fourth Podilsko-Vyhurivska line would run southwest to northeast, crossing the Dnipro at the future business center of Rybalskiy Island.
Read alsoKyiv Mayor Klitschko elaborates on funds to complete Podilsky bridgeThe Kyiv Council expects the construction of the line to cost about $1.3 billion. According to the Ukrainian News agency, CRIG has offered to pay for 85% of the cost.
This news follows on from reports in the Kyiv Pravda online newspaper last week that CRIG was interested in building a high-speed rail link between Kyiv Central Railway Station and Boryspil International Airport.
Read alsoNABU forwards to court case on theft of UAH 82 mln investment in Air ExpressThe report quoted the Ministry of Economic Development as saying the Chinese company was interested in the Air Express project, and that it planned to hold meetings with the company on April 24.
CRIG is a subsidiary of China Railways, the second largest construction company in the world, according to the Engineering News-Record.