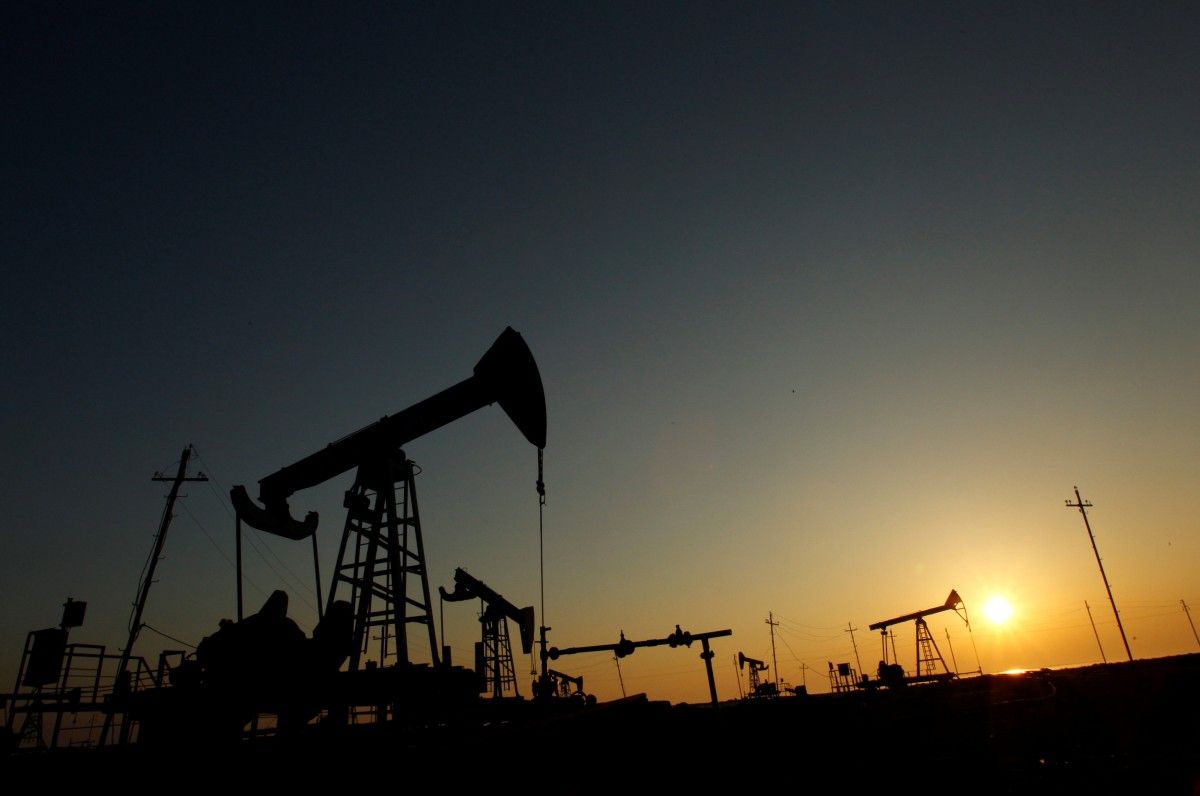 REUTERS
Brent crude futures LCOc1, the international benchmark for oil prices, were at $51.59 per barrel at 0523 GMT, down 25 cents, or 0.5 percent, from their last close, Reuters said.
U.S. West Texas Intermediate (WTI) crude futures CLc1 were at $49.34 per barrel, down 32 cents, or 0.6 percent, from their last settlement.
Traders said the price declines were a result of higher output in conflict-torn Libya, which was adding to a relentless rise in U.S. production.
Read alsoReuters: Oil dips as ongoing glut outweighs strong start to summer drivingLibya's oil production is expected to rise to 800,000 barrels per day (bpd) this week, state-run National Oil Corporation said on Monday.
That would likely boost its exports. Shipping data in Thomson Reuters Eikon shows that, excluding pipeline exports, Libya shipped out an average of 500,000 bpd of crude oil so far this year, compared with just 300,000 bpd shipped on average in 2016.
Libya's rising production and exports add to soaring U.S. output, which largely thanks to shale oil drilling has jumped by more than 10 percent since the middle of last year to over 9.3 million bpd C-OUT-T-EIA, close to top producers Saudi Arabia and Russia.
"Libyan and shale oil production seems to have occupied the mind of traders overnight. That's consistent with my sense that this is all about inventories and the associated supply overhang in crude oil markets at the moment," said Greg McKenna, chief market strategist at futures brokerage AxiTrader.
Rising output from the United States and Libya undermines efforts by the Organization of the Petroleum Exporting Countries (OPEC) and other producers including Russia to tighten an oversupplied market by cutting production by around 1.8 million bpd until the end of the first quarter of 2018.
The cuts, which have been in place since January and were initially due expire in June, have so far not had the desired effect of substantially drawing down excess inventories.
Read alsoU.S. lifts Libya-related sanctions from Ukraine's arms supplier UkrspecexportLibya is an OPEC member, but it was exempt from the cuts. The United States is not participating in the self-imposed production cuts.
To rein in the global fuel supply overhang, bloated inventories need to be drawn down, analysts say.
"Stocks are at least 170 million barrels above the 2011-15 average. Hence coming near that figure in the next few weeks appears to be optimistic," said Sukrit Vijayakar, director of energy consultancy Trifecta.