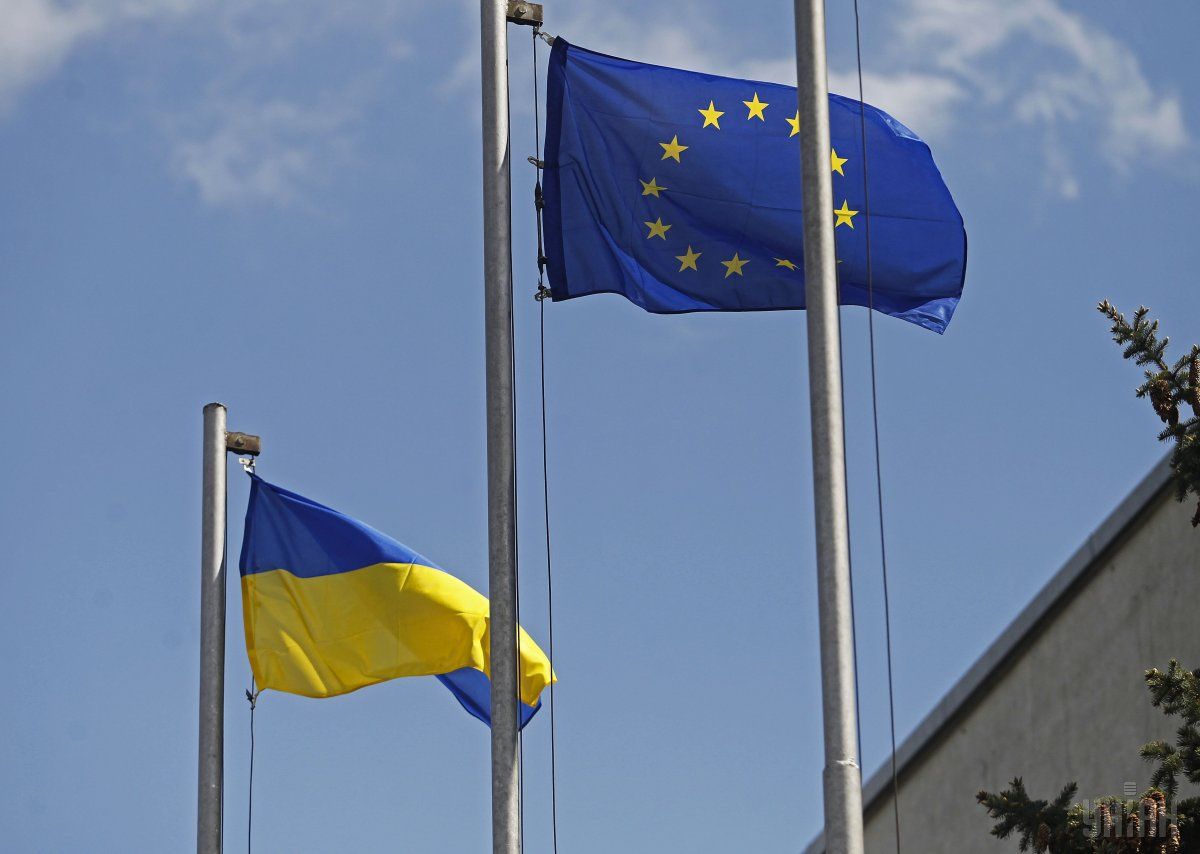 The 19th EU-Ukraine Summit will be held in Kyiv / Photo from UNIAN
"They asked the [Maltese] presidency to engage in talks with the European Parliament, with a view to rapid adoption of the measures," the Council said in a statement on Tuesday, June 6.
The proposal is aimed at improving access for Ukrainian exporters to the EU market, in view of the difficult economic situation and the economic reform efforts undertaken by Ukraine.
It adds to trade provisions already introduced under an EU-Ukraine association agreement signed in 2014. Those provisions have been provisionally applied since January 1, 2016.
Applying for a three-year period, the proposed measures consist of additional import quotas at zero tariff for certain agricultural products ('tariff rate quotas' at 0%) and the partial or full removal of import duties on several industrial products.
"Safeguard measures will apply. Ukraine will be obliged to respect the same principles as under the association agreement. These include respect for democratic principles, human rights and fundamental freedoms and for the principle of the rule of law," the Council said.
As UNIAN reported, the European Parliament on June 1, 2017, voted 21 amendments and decided to refer the dossier back to committee so as enable negotiations to begin.
Read alsoEurope excludes tomatoes, wheat, urea from negotiated tariffs for UkraineIn the vote amending a Commission proposal, MEPs ensured among other things, that processed tomatoes, wheat, and urea, a raw material for fertilizers do not enjoy further quota preferences than those outlined in the Deep and Comprehensive Free Trade Area (DCFTA); the fight against corruption becomes a condition for granting Ukraine preferential exports, and; industry representatives, not just member states, may request a study on possible measures protecting EU producers.
Interinstitutional talks are expected to take place in Strasbourg on June 12.
Ukraine's Ministry for Economic Development and Trade expects a final decision on the additional trade measures will be announced before an EU-Ukraine summit, which is scheduled for July 12-13, 2017.
The 19th EU-Ukraine Summit will be held in Kyiv. The European Union will be represented by Donald Tusk, the President of the European Council, and Jean Claude Juncker, the President of the European Commission. Ukraine will be represented by President Petro Poroshenko.
The agenda of the summit will focus on three main issues: (i) the conflict in Eastern Ukraine and Russia's illegal annexation of Crimea and Sevastopol, including the implementation of the Minsk agreements; (ii) the reform process; and (iii) the regional and international situation.