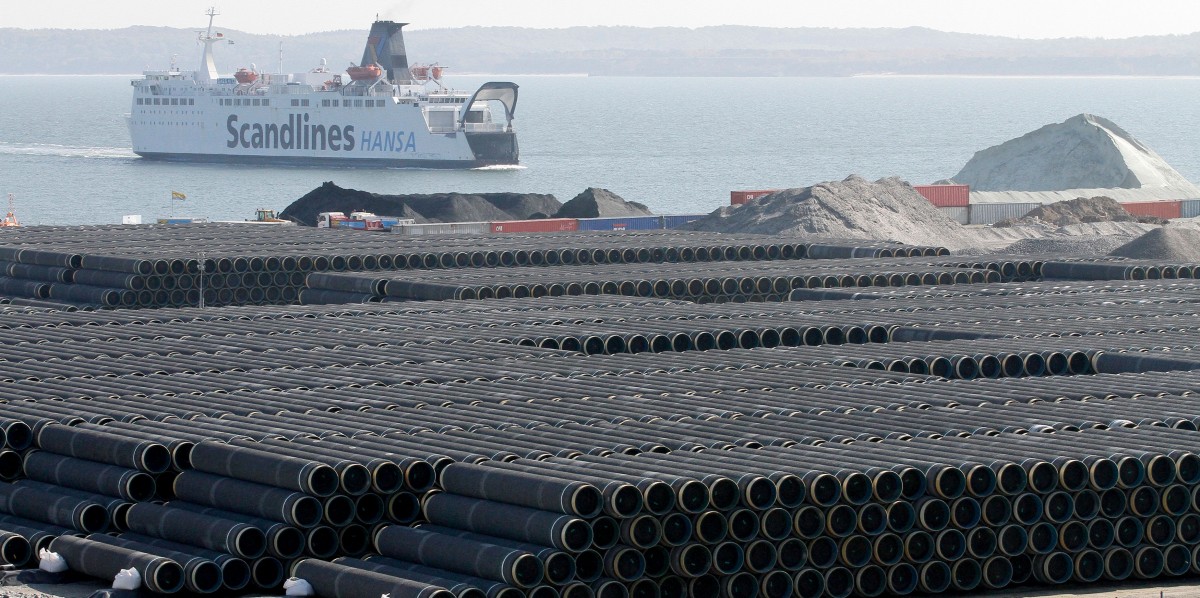 REUTERS
The project is designed to double the amount of gas Russia pumps to Germany via the Baltic Sea. It was agreed last year between European states and Russia's state-run Gazprom, which already supplies about a third of the EU's gas needs, NYT wrote.
The plan has split the EU. Eastern European and Baltic Sea states fear it will increase reliance on Russian gas and undermine Ukraine's role as a gas transit route, while Germany and other beneficiaries in northern Europe back the project.
Ukrainian Foreign Minister Pavlo Klimkin told Reuters in an interview Paris that the pipeline "would have disastrous consequences for the energy security of the European Union and would make the EU dependent on one source."
The minister, speaking after talks between Ukraine's President Petro Poroshenko and his French counterpart Emmanuel Macron, said the EU needed more assurances from Moscow.
"What is now on the table is not enough to engage in any meaningful conversation with Russia," he said, adding that Macron and Poroshenko had touched on the issue of the pipeline project, in which French utility Engie is a partner.
Ukraine, a major transit route for Russian gas to Europe, is embroiled in a conflict with Russia in its eastern region. Western nations have imposed sanctions on Moscow over the crisis.
"We need clear guarantees that any kind of development would not hamper Ukraine from the point of energy security and from the point of gas supplies. This is a fundamental point," the Ukrainian minister said.
"How can you trust Russia in setting up a unique source of gas supply?" Klimkin said.
Read alsoEU Commission seeks mandate to negotiate Nord Stream-2 deal with RussiaThirteen EU nations voiced support on Monday for a proposal to empower the EU executive to negotiate with Russia over objections to the pipeline, despite Germany's opposition. A vote on the issue will take place in the autumn.
German Chancellor Angela Merkel said last week she saw no role for the European Commission and said it risked delaying construction of the pipeline to supply gas from Russia's Baltic coast to Germany by 2019.
"We made the point that the project has no economic viability," the Ukrainian minister said. "Maybe some companies will benefit for the time being but in the long run it will lead to nowhere."