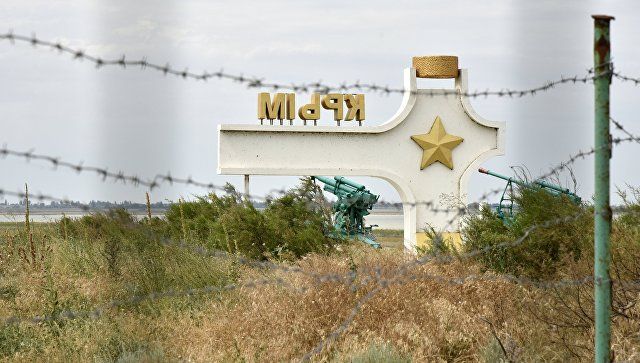 REUTERS
Reuters was unable to determine if Siemens knew of or condoned the equipment transfer, but the move exposes the German company to potential accusations of indirect sanctions-busting and of not taking sufficient safeguards to ensure its equipment does not end up on territory most countries view as illegally annexed, say legal experts.
"Siemens has not delivered turbines to Crimea and complies with all export control restrictions," said Wolfram Trost, a spokesman for Siemens in Munich, when asked to confirm the turbine transfer to Crimea.
Citing client confidentiality, he did not answer written questions asking whether Siemens was aware that the turbines had been shipped to Crimea and whether it would now be activating or servicing them.
Russia needs the turbines for two Crimean power plants the Kremlin wants to get up and running to fulfill a promise, made by President Vladimir Putin, to ensure a stable power supply for the region's residents after it was annexed by Moscow from Ukraine in 2014.
Read alsoSiemens turbines supplied to Russia could surface in occupied CrimeaDelivery of the turbines, intended for the two new power stations under construction, had been delayed for over a year because the firms involved feared violating EU sanctions, people involved in the project have told Reuters.
Russia's Energy Ministry, which oversees the Crimea power plants project, declined to comment. It referred questions to Technopromexport, the Russian state-owned firm which is building the plants. Technopromexport declined to comment.
One source close to the project, who spoke on condition of anonymity because of the sensitivity of the topic, told Reuters that two of the turbines had been delivered from Russia by sea to Crimea.
Read alsoUkraine may demand compensation for loss due to Kerch bridge construction – mediaHe said they were destined for use in a power plant in the Crimean city of Sevastopol. He said the turbines were unloaded at Sevastopol port, and that preparatory work was underway at the power plant site to install and commission the turbines.
The turbines were SGT5-2000E gas turbines, he said, a type manufactured only by Siemens and its subsidiaries.