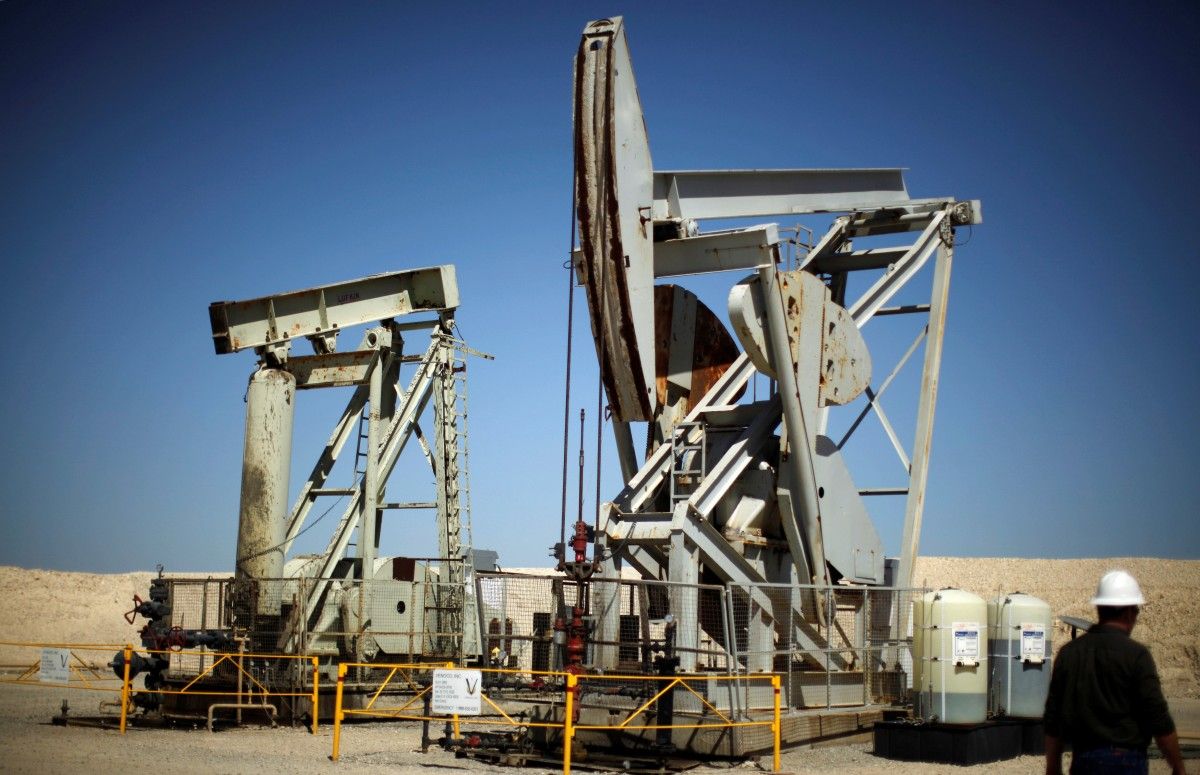 REUTERS
Brent crude futures were trading up 34 cents, or 0.7 percent, at $48.13 per barrel by 0513 GMT, Reuters said.
U.S. West Texas Intermediate (WTI) crude futures were up 32 cents, or 0.7 percent, at $45.45 per barrel.
Read alsoReuters: Oil dips on OPEC supply rise, but political risk supportsThe gains reflected firm fuel demand in the United States, where data from the American Petroleum Institute (API) on Wednesday showed that U.S. crude inventories fell by 5.8 million barrels in the week to June 30 to 503.7 million.
"Prices have managed to recover ever so slightly after API released its inventory data which showed U.S. crude inventories falling," said Sukrit Vijayakar, director of energy consultancy Trifecta.
However, overall market conditions remain weak.
Prices tumbled about 4 percent on Wednesday on rising exports by the Organization of the Petroleum Exporting Countries (OPEC), despite its pledge to hold back production between January this year and March 2018 to prop up prices.
"Against expectations, OECD total oil inventories are still above 3 billion barrels and the recovery in Libyan and Nigerian supplies, coupled with a fast return of U.S. shale, should prevent steep stock draws ahead," Bank of America Merrill Lynch (BAML) said, adding that output was set to rise further.
BAML said it was cutting its WTI forecasts to an average $47 per barrel this year and $50 in 2018, down from $52 and $53 previously.
The bank cut its average Brent forecasts to $50 this year and $52 per barrel in 2018, down from $54 and $56 before.
OPEC exported 25.92 million barrels per day (bpd) in June, 450,000 bpd above May and 1.9 million bpd more than a year earlier, according to Thomson Reuters Oil Research.
Bernstein Research reduced its average Brent crude price forecasts for 2017 and 2018 to $50 per barrel each, down from $60 and $70 previously.
Read alsoTwo U.S. companies want to extract oil, gas in UkraineBernstein said that the reduction was a result of an expected increase in U.S. shale oil output, especially from the Permian field.
Bernstein also said that non-shale supply additions outside OPEC would likely exceed or match production declines of mature fields.
Denmark's Saxo Bank said that oil prices could rise towards $55 per barrel in the coming months, but said it expected lower prices towards the end of the year and into 2018, especially if OPEC and Russia fail to extend the production cut deal beyond the first quarter of 2018.