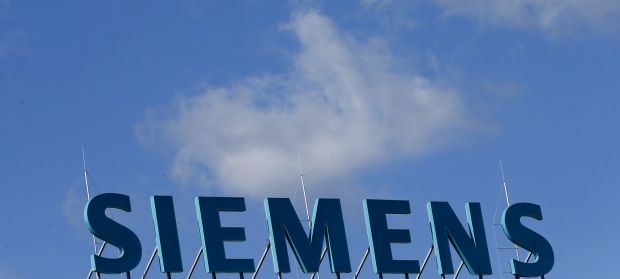 REUTERS
Siemens, which has repeatedly insisted it was not aware the turbines were destined for Crimea, said it would press criminal charges against those responsible for diverting the turbines, Reuters said.
"Siemens has received information from reliable sources that at least two of the four gas turbine sets, which were delivered for the project in Taman, Southern Russia, have been moved to Crimea against our will," it said in a statement.
"Over the last few months, our customer has confirmed to us numerous times in writing that a delivery to Crimea would not occur. As a consequence, Siemens will initiate criminal charges against the responsible individuals."
Reuters reported last week that the Siemens turbines had been delivered to Crimea.
The European Union imposed the sanctions after Russia's 2014 annexation of the peninsula from Ukraine, a move it sees as breaking international law.
Read alsoSiemens says investigating reports its turbines sent to Crimea – mediaSiemens spokesman said the customer in question was Russian state-owned engineering company Technopromexport, which bought the turbines from Siemens. Technopromexport had no immediate comment, and Russia's energy ministry declined to comment.
Vladimir Putin, who is expected to seek reelection as Russian president next year, has vowed to ensure energy security for Crimea, but has no home-grown company that could easily supply such turbines.
The Kremlin said on Monday the power turbines being installed in Crimea had been made in Russia using Russian components – an apparent reference to the fact that the turbines were produced at a factory in St. Petersburg.
Read alsoFirm part-owned by Siemens hired to help install turbines in Crimea - Reuters sourcesThe plant's owner, Siemens Gas Turbine Technologies LLC, is 65 percent owned by Siemens and uses Siemens technology.
A spokesman for the German Economy Ministry, when asked about the Siemens affair on Monday, said that it was up to Siemens to ensure it respected the EU sanctions.
The issue has been raised in diplomatic circles in Moscow, a Siemens source familiar with the matter said.
Three sources close to the matter told Reuters last week that Russia's ZAO Interautomatika had been hired to help install the turbines in Crimea.
Siemens said on Monday it had expanded investigations by an internal taskforce to all of its Russian-based entities and relevant partners to ensure that no equipment or services could be supplied that could violate export control restrictions.
"This also applies to Siemens' minority stake in Interautomatika," it said, adding that Interautomatika had confirmed in writing Siemens' insistence that all relevant activities with respect to Crimea be immediately terminated.
Siemens added that it would file lawsuits to halt any further deliveries to Crimea and to return already-dispatched equipment to its original destination. It said it was evaluating what additional actions were possible.
The Siemens source had earlier told Reuters that the company was taking legal steps to address the issue.