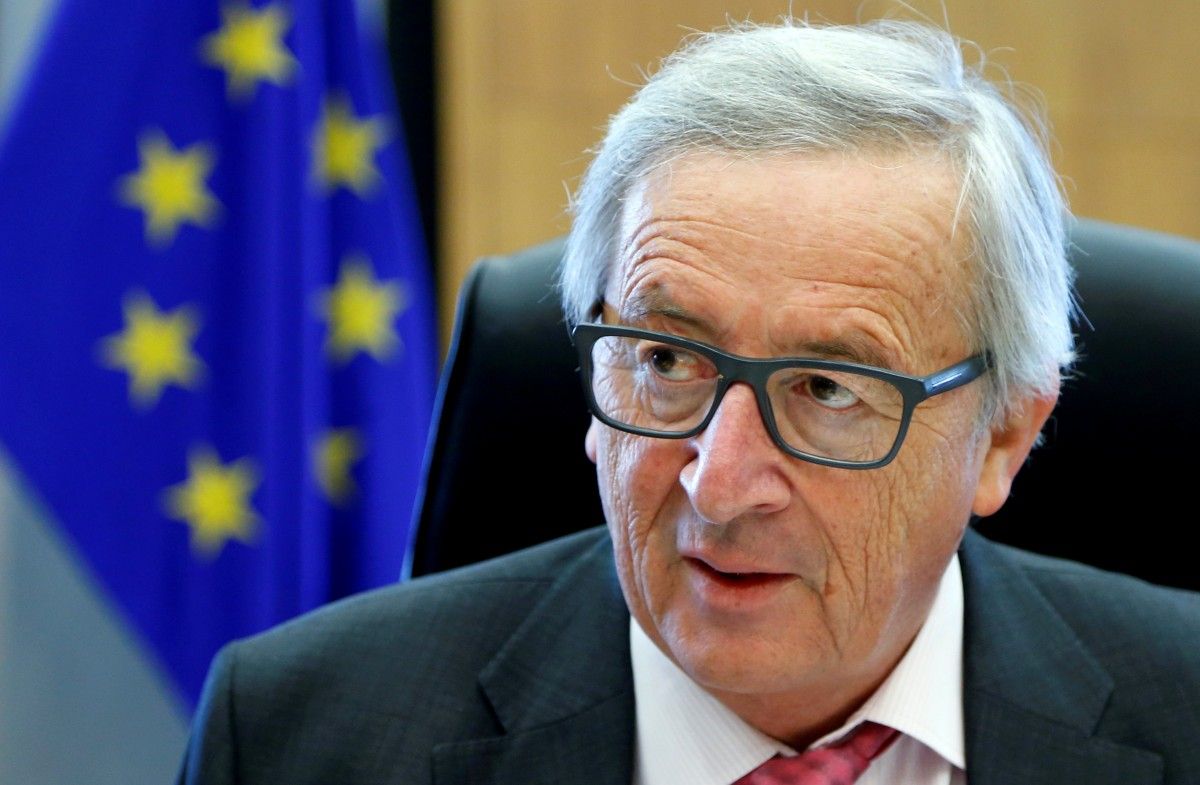 REUTERS
Jean-Claude Juncker, the European Commission president, has called for an urgent review of how Brussels should respond if Europe's energy companies or other businesses are targeted by sanctions under discussion in the U.S. Congress, FT reported.
According to a note prepared for a commission meeting on Wednesday, and seen by the Financial Times, Brussels "should stand ready to act within days" if the U.S. measures were "adopted without EU concerns being taken into account".
U.S. lawmakers reached an agreement at the weekend for sweeping new sanctions to be levied against Russia as Washington seeks to punish Moscow for its reported meddling in last year's election.
Read alsoABC News: Trump supports bill that would slap new sanctions on RussiaThe note says that Brussels' "primary focus" should be on seeking "a public or written reassurance" from the Trump administration that it will not apply the new sanctions in a way that targets EU interests.
Other options set out in the EU commission note include using European law to prevent the US measures from being "recognised or enforceable" in Europe, and preparing "WTO-compliant retaliatory measures".
The moves reflect deep concerns that the measures could hit European energy companies involved in Russia-related projects, including those engaged in the Nord Stream 2 initiative to build additional undersea natural gas pipelines between Russia and Germany.
The Nord Stream 2 project, which is strongly backed by Germany, is controversial within the EU, where it has aroused strong opposition from Poland and many other central and eastern European countries concerned that it will increase energy dependence on Russia.
Read alsoEstonia considers Russia's Nord Stream 2 possible threat to EuropeIn addition, the note warns, "the measures could impact a potentially large number of European companies doing legitimate business under EU measures with Russian entities in the railways, financial, shipping or mining sectors, among others."
Under the new sanctions bill, Mr Trump would no longer be allowed to lift sanctions against Russia, Iran or North Korea unilaterally. Instead, he would need to provide a written letter to Congress explaining why he wanted to lift sanctions, after which Congress would have 30 days to consider whether it wants to honor the president's request.
Read alsoReuters: U.S. lawmakers reach deal on Russia sanctions bill, creating limits for TrumpUntil now, the decision to lift sanctions leveled by the executive branch has resided solely with the White House.