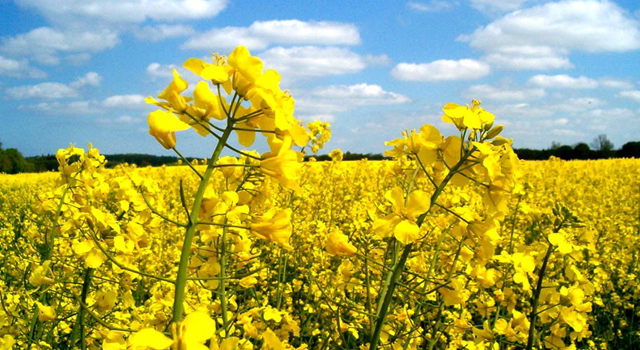 ekspertizalyuks.com.ua
A total 614,000 hectares has been harvested by July 26, 2017 (78% of the planned harvest area of 785,000 ha), with a crop of 1,617 KMT and a yield of 2.63 MT/ha, according to Ukragroconsult.
Noteworthy, the official figure for harvest acreage was lowered from 821,200 ha to 785,000 ha in the course of the harvest. A similar situation was seen a year ago.
Read alsoUkraine harvests 10 mln tonnes of grain as of July 18The harvest pace and yields are higher than last year, by 66.8% and 0.8%, respectively. So, a year ago, rapeseed was harvested from 368,000 ha out of its harvest area of 456,000 ha, with a crop of 962 KMT and a yield of 2.61 MT/ha.
This year, the highest yields of winter rapeseed were registered in the regions of Dnipropetrovsk (3.7 MT/ha), Donetsk (3.4 MT/ha) and Zaporizhia (3.22 MT/ha).