Ukrainian Sea Ports Authority announces tender for dredging of two marine channels
Ukrainian Sea Ports Authority (USPA) will carry out operational dredging of the Bug-Dnieper-Lyman Canal (BDLC) and Kherson Sea Canal (KSC) to support their technical characteristics and operating conditions, UkrAgroConsult reported.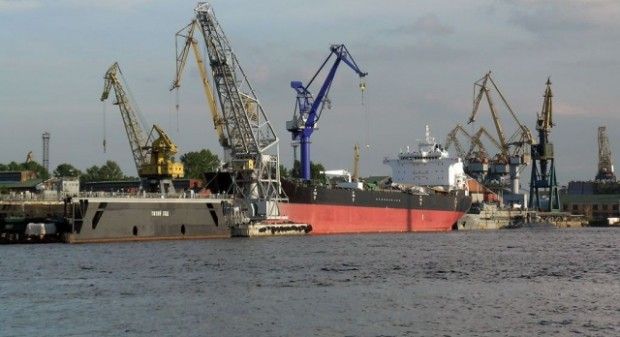 visti.ks.ua
The expected cost of works is UAH 111.99 million. The volume of dredging is 1.026 million cubic meters. Dredging is planned to be completed within four months in 2017 - 2018, UkrAgroConsult wrote.
The Bug-Dnieper-Lyman Canal (BDLC) is a navigable canal through which ships approach sea and specialized ports, as well as the terminals of Mykolayiv region and partially Kherson Sea Canal.
Read alsoForeign investor plans to build grain terminal in Ukraine's Chornomorsk portKherson Sea Canal (KSC) is a navigable canal, which is located in the Dnieper-Bug firth. Along Kherson Sea Canal vessels approach Kherson sea and river ports and then ships go to river ports and terminals located along the Dnieper River banks.
If you see a spelling error on our site, select it and press Ctrl+Enter