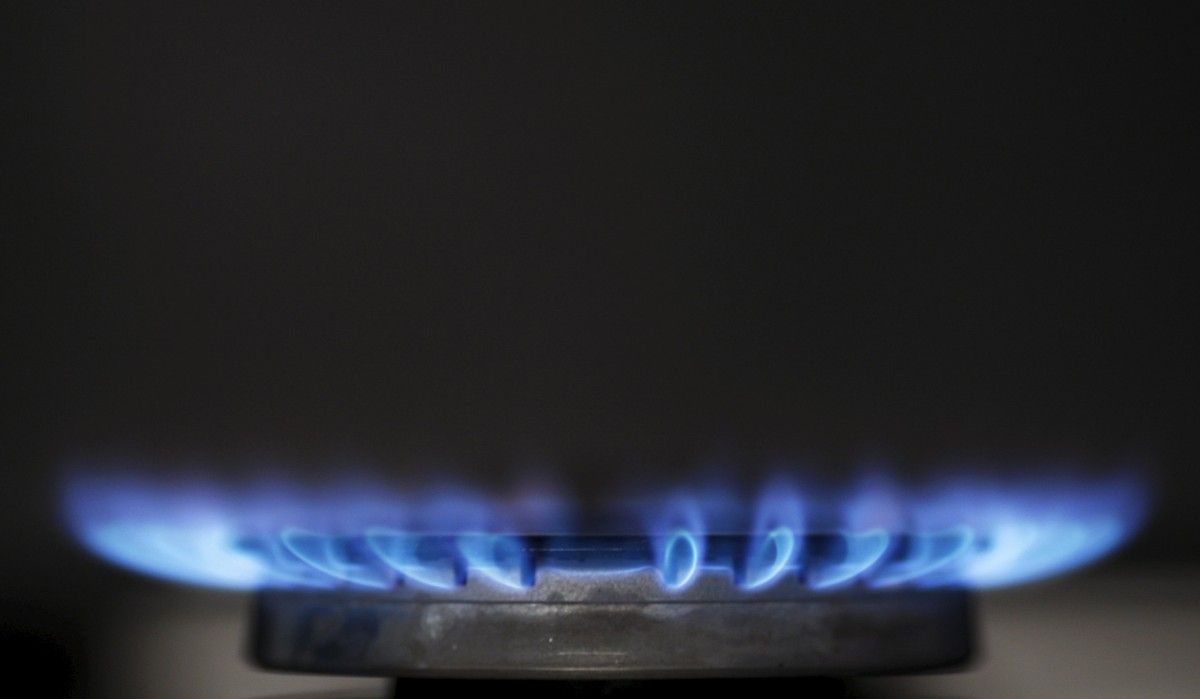 REUTERS
From the point of view of ensuring gas supplies, there is no need to build Nord Stream 2, a controversial planned gas pipeline from Russia to Germany that would bypass Poland and other countries in the region, Ukraine's Energy Minister Ihor Nasalyk has said, Radio Poland reported.
Nor is there a need for the Turkish Stream, a planned gas pipeline from Russia across the Black Sea to the European part of Turkey, Nasalyk told Poland's PAP news agency.
The Ukrainian gas transmission system is "tried-and-tested and reliable," as evidenced by its recent response when Russia's Gazprom was forced to divert much of its supplies to Europe via Ukraine during the renovation of the Nord Stream 1 pipeline, according to Nasalyk.
"Ukraine was not contractually obliged to increase transit, but we nevertheless handled all the orders from Gazprom for more gas to be transmitted," Nasalyk said.
He rebutted media speculation and claims by Russia that the Ukrainian gas transmission system cannot guarantee the transit of Russian gas to the West.
"We have shown that our system is capable of transmitting whatever amount of gas is needed for Europe from Russia and that we are a good, proven route of transmission," he said.
The Nord Stream 2 pipeline is expected to supply around 55 billion cubic meters of natural gas a year from Russia to Germany under the Baltic Sea, circumventing Poland, the Baltic states and Ukraine.
Read alsoRussia's Gazprom asks Ukraine to boost gas transit amid Nord Stream repairsAll these countries oppose the project, which is due to be completed by the end of 2019.
Nasalyk also told PAP that Ukraine aims to become a gas hub for southern Europe and that it views a planned new gas interconnector with Poland as an important part of the project.
"We see the planned new gas interconnector between Ukraine and Poland not only as a way to import gas to Ukraine but also as a way of supplying gas to CESEC countries," Nasalyk said, referring to Central and South-Eastern European Gas Connectivity, an initiative launched in 2015 by Austria, Bulgaria, Croatia, Greece, Hungary, Italy, Romania, Slovakia and Slovenia and subsequently expanded to include Ukraine, Moldova, Serbia, Macedonia, Albania, Bosnia and Herzegovina, Kosovo and Montenegro.
According to Nasalyk, there are "no delays on the Ukrainian side" in plans to build the interconnector between Poland and Ukraine.
The existing gas link between Poland and Ukraine has a transmission capacity of several billion cubic meters a year in the direction from Ukraine to Poland and about 1.5 billion cubic meters from Poland to Ukraine.
Poland's PGNiG state oil and gas company uses this connection to sell gas to Ukrainian customers. In 2019 or 2020, a new link is expected to be ready with a transmission capacity of 5-8 billion cubic meters a year in both directions.
On the Polish side, the project requires a strengthening of the transmission system. On the Ukrainian side, it requires the construction of a new pipeline around 100 kilometers long.