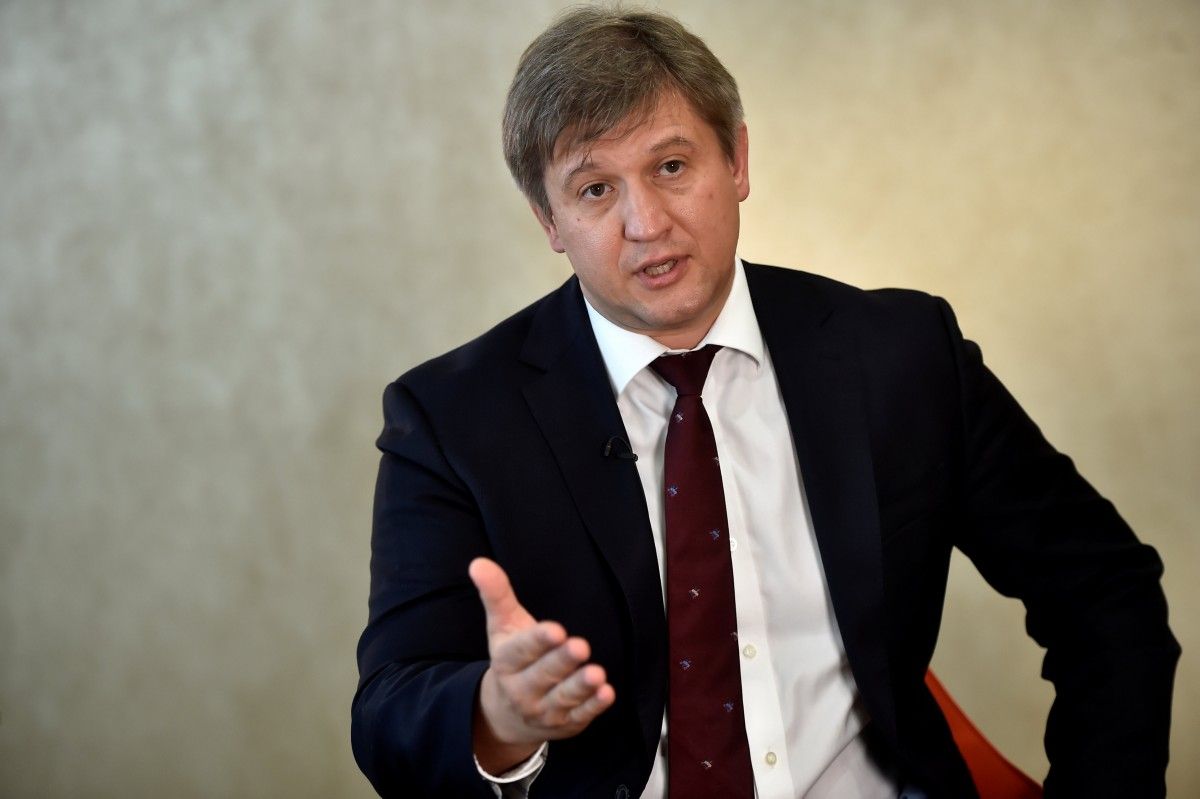 REUTERS
Danyliuk is due to travel to Washington this week for talks with the IMF on the $17.5-billion bailout amid concerns that progress on the economic reforms stipulated in the programme has slowed, Reuters reports.
Fund officials will be looking closely at a pension system plan signed off on Sunday, having voiced "significant" reservations after thousands of modifications were proposed to an earlier version of the legislation.
Read alsoUkraine cannot stop halfway – Finance MinisterThere are also likely to be questions about tackling another of its key costs, the gas subsidies it provides to its population and companies, as well as the running of state-owned giant Naftogaz.
"I can say we value our cooperation, we value our commitment within the [IMF] program. This is the position of the government and of the prime minister," Danyliuk said in an interview in London.
Since its pro-European uprising of 2013-14, Ukraine has received $8.4 billion from the IMF and more than $5 billion from the World Bank among other backers, helping it to return to economic growth of more than 2% in 2016.
In September, the government found an additional source of external financing with a $3-billion Eurobond. It marked an important step in its reintegration into world markets but has also, critics argue, removed some of the pressure to reform.
Read alsoPension reform "key issue" for Ukraine's next IMF tranche - statementDanyliuk said Ukraine was willing to discuss any issues the IMF might have on pension reforms. "They were concerned about the amendments, they haven't seen the final bill," he said.
"I don't think there are any outstanding issues left but if there are, that could be easily addressed... You just revise, but you just revise one point, it is not like you open the Pandora's box."
The level of gas pricing is also set to be discussed in Washington. A source told Reuters last week that Kyiv will make new proposals that would effectively put off price hikes recommended as part of its bailout program.
"There are some solutions we need to find, including on the gas price," he said. "Here we have a clear commitment within the program that we need to make it match import parity."
One of the central issues of a broader liberalization of the market remains state-owned firm Naftogaz.
In September, Paul Warwick and Marcus Richards, the last remaining members of its independent supervisory board, resigned alleging government obstruction of efforts to modernise Naftogaz and put its finances on a sustainable footing.
"There is only one solution. Reinstate the supervisory board as soon as possible," Danylyuk said, adding he hoped the IMF, World Bank and European Bank for Reconstruction and Development would help come up with replacements within a couple of weeks.
Read alsoRada unblocks signing of pension reformDespite all the wrangling, he does expect the IMF to deliver its next installment of financing which is expected to be around $1.9 billion, even if earlier in the year there was talk of getting two.
"I expect this year we will get one tranche. It is understood now that there is no time for a second tranche," Danyliuk said.
On the just-adopted pension reform: "That was the key element of the whole program not only this tranche," he added.