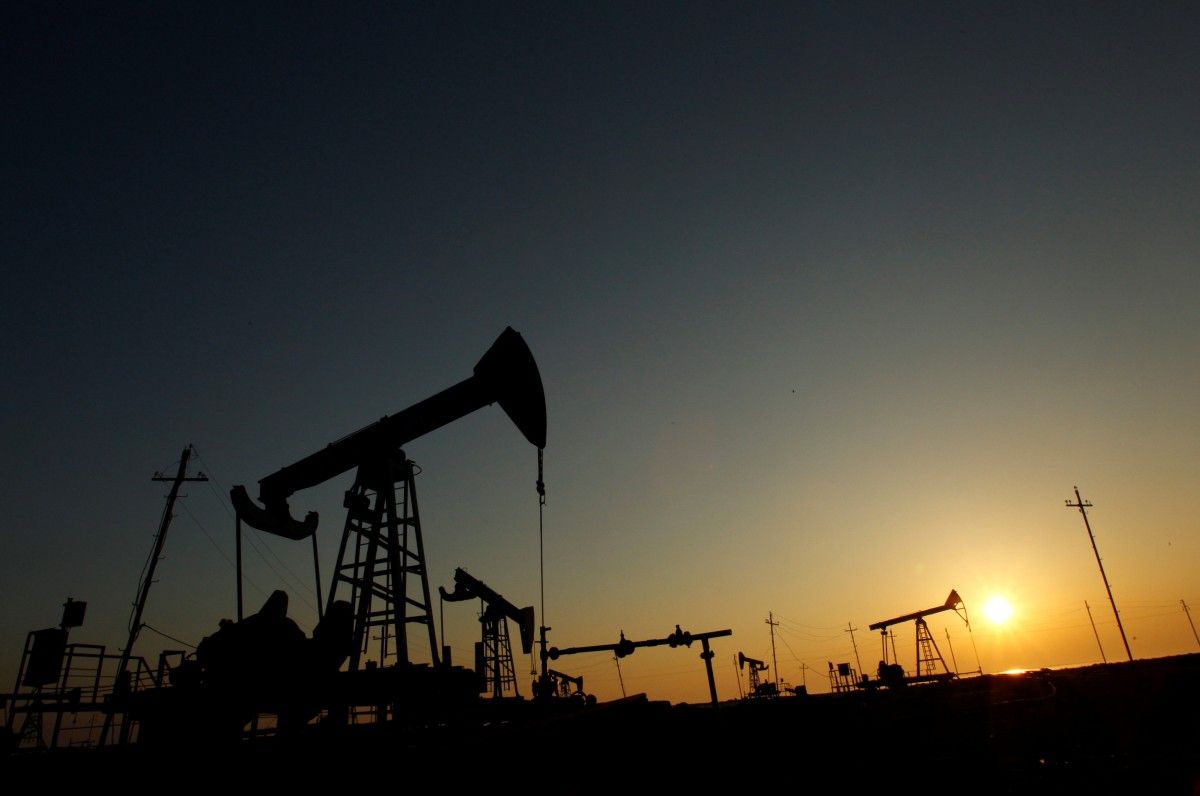 REUTERS
Strong Chinese oil import data also supported crude prices, traders said, Reuters reported.
With the Organization of the Petroleum Exporting Countries (OPEC) leading a production cut, analysts said that global oil markets were now broadly balanced after years of oversupply.
U.S. West Texas Intermediate (WTI) crude futures were trading at $50.88 per barrel at 0350 GMT, up 28 cents, or 0.6 percent, from their last settlement.
Read alsoReuters: Oil rises on signs of tighter market, but 2018 looks more uncertainU.S. crude inventories dropped 2.7 million barrels in the week to Oct. 6, to 462.22 million barrels, the Energy Information Administration (EIA) said late on Thursday.
Crude production slipped 81,000 barrels per day (bpd) to 9.48 million bpd.
In international markets, Brent crude futures were at $56.51, up 26 cents, or 0.5 percent.
Strong Chinese oil imports, which averaged 8.5 million bpd between January and September, also supported prices, traders said.
September's imports were slightly over 9 million bpd, solidifying China as the world's biggest importer.
"The rebalancing of the oil market has made significant progress over this time, although there is still some way to go to get back to the five-year average," said William O'Loughlin, investment analyst at Australia's Rivkin Securities.
Bernstein Research said that it expected fuel inventories to continue falling, although they added that OPEC would need to extend the cuts beyond the current expiry date in March 2018 to further reduce excess stocks.
"OPEC will not achieve normalized inventory levels before cuts expire at the end of March," Bernstein said, but added that "we believe an extension of cuts through 2018 should allow inventories to reach normalized levels before the end of 2018."
OPEC, together with other producers including Russia has been restraining output since January. The pact to cut production is set to expire by the end of March 2018, and there are discussions for an extension.
Traders said they were awaiting a decision later on Friday by U.S. President Donald Trump on whether to continue to certify the 2015 Iran nuclear deal.
Trump is expected not to certify the agreement, which has to be re-certified every 90 days and is due for renewal on Sunday.
The step would not withdraw the United States from the deal but would give the congress 60 days to decide whether to reimpose new sanctions.
"U.S. sanctions could cut off a lot of Iranian oil trade finance," FGE President Jeff Brown told Reuters this week.
"Last time we saw this, it cut off 1 million bpd of supplies. I don't think it'd be that big this time round, but it would still be significant," said Brown.