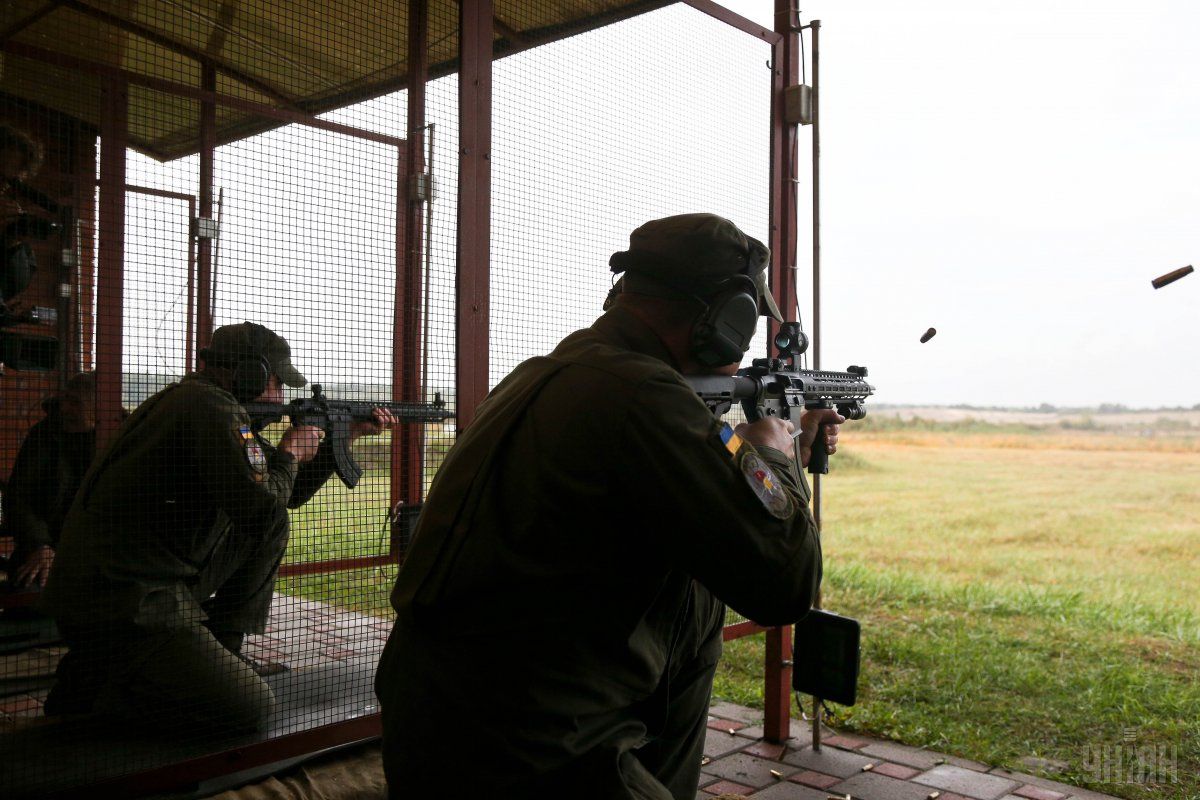 Photo from UNIAN
The M4-WAC-47 was developed in collaboration with U.S.-based Aeroscraft, quwa.org reports.
Besides 5.56×45 mm NATO rounds, the M4-WAC-47 can also be adapted to fire 7.62×39 mm rounds, which will allow the Ukrainian forces to leverage existing (and ubiquitous) 7.62×39 mm ammunition stocks.
The M4-WAC-47 will be available in 10.5", 11.5", 14.5" and 24" barrels. Ukroboronprom says that varying barrel lengths will enable the M4-WAC-47 platform to work for a wide range of roles, from close-quarters to a sniper or designated marksman.
As per Ukroboronprom, the adaption process to 5.56 NATO can be done on the field. Ukroboronprom added that it is also considering of adapting the M4-WAC-47 to .458 SOCOM and 6.8 SPC II.
Tests will commence, the successful completion of which will see Ukroboronprom manufacture the M4-WAC-47 under license from the U.S. government. Collimator and optical sights, night and thermal vision, forward grips and other accessories will also be available.
"The … M4 – WAC-47 allows the Ukrainian army and the defense industry to turn to the NATO standards on its own, thanks to the weapons that will be produced at Ukrainian enterprises, not only will new jobs and increased taxes be created, but also technological progress will be improved," said Roman Romanov, the General Director of Ukroboronprom.
Read alsoUkraine anti-sniper complex presented at 'Arms and Security-2017' exhibit in KyivBesides the Ukrainian MoD, the M4-WAC-47 will also be available for export. Ukroboronprom is pitching the M4-WAC-47 to Eastern and Central European countries, among them Romania and Bulgaria.
Kiev is hoping to engage in partnerships with the U.S. defense industry to revitalize its defense industry, both in terms of fulfilling its own rearmament needs and to secure a future for its high-profile programs. In July, Ukroboronprom's Antonov announced that it was seeking U.S. industry support to revive the An-70 strategic airlifter (under the new designation An-77).