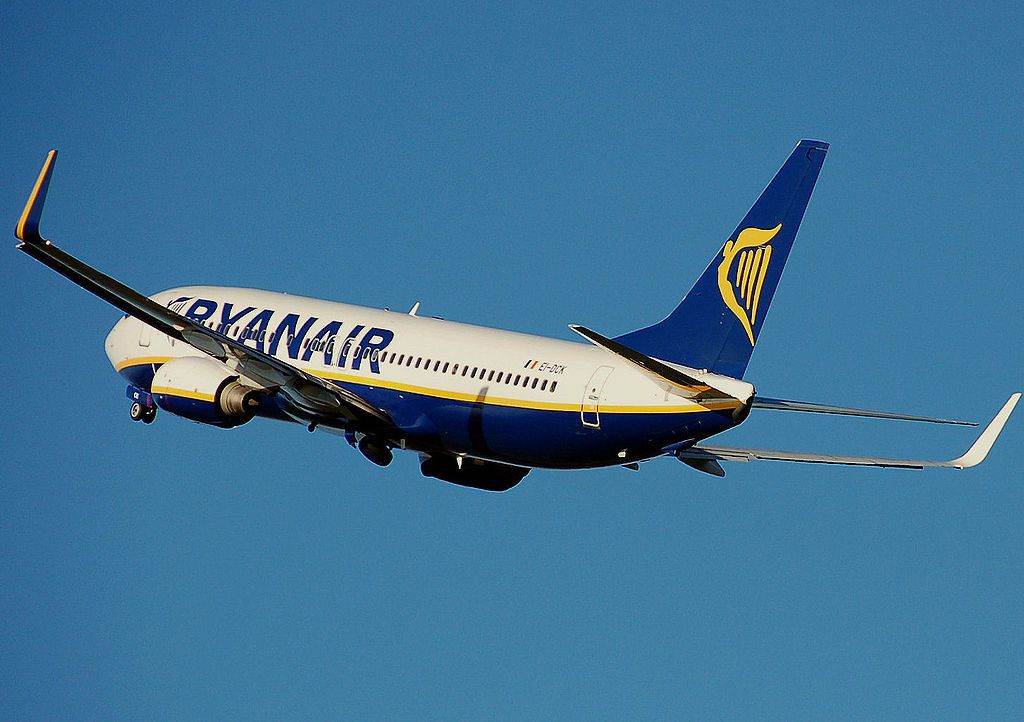 wikipedia.org
But the man who is charged with leading fresh negotiations on behalf of Ukraine's government has insisted that a deal is "still on the table" and he expects Ryanair to be operating in the country next year, Business Irish wrote.
"Ryanair are still negotiating and I fully expect that in 2018 Ryanair will be in Ukraine," said Daniel Bilak, the Canadian-born director of Ukraine Invest, the country's investment promotion agency.
"At the end of the day, Ukraine is a nation of 46 million people and the size of France. I don't think Ryanair has many markets left in Europe like that. So I suspect that we will reach some form of arrangement."
Bilak, chief investment adviser to Ukraine's prime minister, is a guest speaker at the economics and comedy festival Kilkenomics, to be held in Kilkenny next weekend. Before the air routes deal collapsed, Ryanair had promised to add four routes to Kyiv and seven to Lviv and had even begun selling tickets on routes.
Ukraine is seen as the last big jewel for low-cost carriers in Europe after the EU granted visa-free travel to its citizens.
The deal collapsed when Kyiv's Boryspil airport – the country's main air hub, with annual passenger traffic of 13 million – rejected it as economically unviable. It was a very public setback to Ukraine's efforts to attract foreign investment as the country pivots towards the EU three years on from its pro-democracy revolution. Accounts differ over why the talks failed.
Read alsoSecond try: Boryspil Airport holds another round of talks with Ryanair – Infrastructure MinisterRyanair accused Kyiv's main Boryspil Airport of "failure to honor a growth agreement."
But Bilak has dismissed Ryanair's portrayal of events.
"I don't hold the view that Ryanair had ever left the negotiation; they just started negotiating a little differently, they went to the press.
"Unfortunately, you can never be criticized for impugning Ukraine's reputation," he said.
"Obviously, Ryanair felt that they could do that and that they had an easy buy-in because of the difficult brand that we have."
Boryspil Airport claims a memorandum of understanding was signed with Ryanair without its approval and accuses the airline of making unreasonable commercial demands.
"Ryanair are very tough negotiators, they are very aggressive. Would we like to have Ryanair in Ukraine? Absolutely. Would we like to have Ryanair or any other carrier in at any cost? Absolutely not," said Bilak.
A Ryanair spokesman said: "We don't comment on commercial negotiations."
Ukraine is struggling to evolve from monopoly through to fully open skies, like a number of former Soviet territories.
But Bilak insisted that Ukraine is "open for business". Ukraine is attracting FDI because it has a highly-qualified workforce, a major agtech industry and a thriving IT sector, he added.