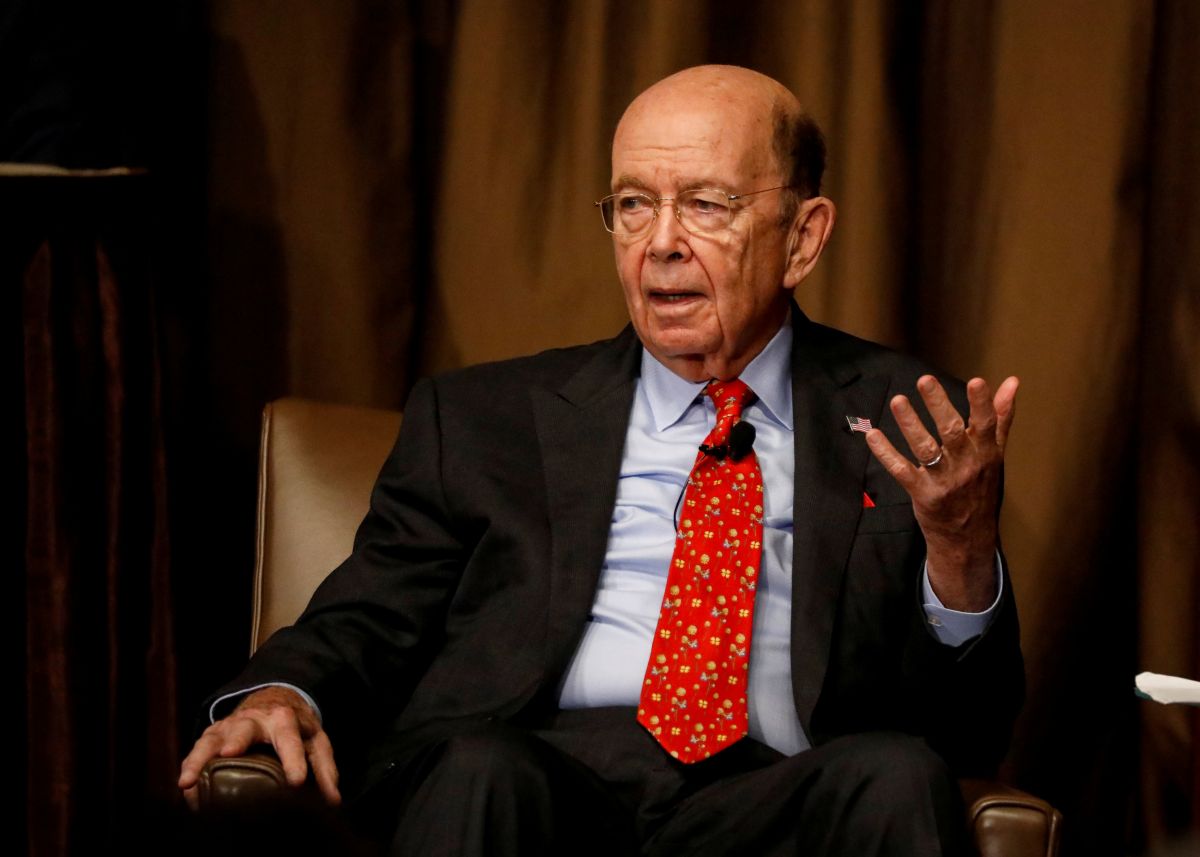 REUTERS
The files are part of the so-called Paradise Papers, a trove of leaked offshore investment documents that relate to the affairs of wealthy individuals and institutions from Ross to Britain's Queen Elizabeth and trading firm Glencore, according to Reuters.
The documents were obtained by Germany's Sueddeutsche Zeitung newspaper and shared with the International Consortium of Investigative Journalists (ICIJ) and some media outlets. Reuters has not independently verified the documents.
Partnerships used by Ross, a billionaire investor helping to shape President Donald Trump's trade policy, have a 31 percent stake in Navigator Holdings, which the New York Times said earns millions of dollars a year transporting gas for Russian petrochemical firm Sibur.
Gennady Timchenko, a Russian oligarch and Putin associate subject to U.S. sanctions, and Putin's son-in-law, Kirill Shamalov, are Sibur stakeholders, said the Times, which based its report on the files from Appleby, a prominent offshore law firm.
Reuters was unable to independently confirm the findings. In an emailed statement, a Department of Commerce spokesman said Ross "was not involved in Navigator's decision to engage in business with Sibur ... has never met the Sibur shareholders referenced in this story and, until now, did not know of their relationship."
He added that Sibur had not been under sanctions when Navigator began its relationship with the publicly-traded firm and still was not.
According to the Times, Sibur said in a statement that any negotiations with Navigator over the years were carried out by its executives, not its major shareholders, and that "no meetings were held with Mr. Ross."
Neither Navigator nor Appleby were immediately available for comment on Sunday evening. A spokesman for Timchenko declined to comment, while Shamalov did not immediately reply to an email seeking comment. Sibur declined to make any immediate comment.
Read alsoParadise Papers: Journalists reveal offshore ties of Trump's 13 friendsThe "Paradise Papers" are the second release of its kind by the ICIJ, which last year published the "Panama Papers", leaked documents from Panama law firm Mossack Fonseca that chronicled a shadowy world of offshore holdings and hidden wealth.
Scrutiny of Trump administration officials' possible ties to Russia has intensified as a result of probes into alleged Russian interference in the 2016 U.S. election.
In its report, the Times said Ross had kept the investment in Navigator, which increased its business dealings with Sibur even as Western nations sought to punish Russia's energy sector over Putin's incursions into Ukraine.
Navigator was mentioned in Ross's 57-page public financial disclosure report filed in December before he officially joined the Trump administration. The Times said the latest batch of documents provided more insight into his financial holdings.
"The Secretary recuses himself from matters focused on transoceanic shipping vessels," the Commerce Department spokesman's statement said, adding that Ross works closely with officials to ensure the "highest ethical standards."
Read alsoPanamagate-2: journalists worldwide publish "Paradise Papers"Citing the Appleby documents, Britain's Guardian newspaper said millions of pounds from Queen Elizabeth's private estate, the Duchy of Lancaster, had been invested in a Cayman Islands fund as part of an offshore portfolio never before disclosed.
Reuters could not independently confirm the Guardian report.
The newspaper said the Duchy had used offshore private equity funds designed to shield investors in the United Kingdom from having to pay U.S. tax on their holdings.
A spokesman for Buckingham Palace declined to comment.
A spokeswoman for the Duchy of Lancaster said: "We operate a number of investments and a few of these are with overseas funds. All of our investments are fully audited and legitimate."
The spokeswoman also said the Queen voluntarily pays tax on any income received from the Duchy.
Citing the documents, Guardian also reported that international trading firm Glencore had "secretly loaned tens of millions of dollars" to Israeli businessman Dan Gertler, after enlisting him to secure a mining deal in the Democratic Republic of Congo.
The British newspaper said Gertler had denied any wrongdoing. Reuters was not immediately able to contact him.
Glencore said in a statement sent to Reuters on Sunday, but dated Oct. 27 and addressed to the ICIJ, that it had made a loan to a company affiliated to Gertler in 2009 on commercial terms and that it was fully repaid.
"In February 2009, Glencore Finance (Bermuda) Ltd made a loan to Lora Enterprises Limited (Lora), an entity affiliated with Mr. Gertler," the company said.
"The loan to Lora was made on commercial terms negotiated at arm's length," it said. "The loan was fully repaid by Lora in 2010."