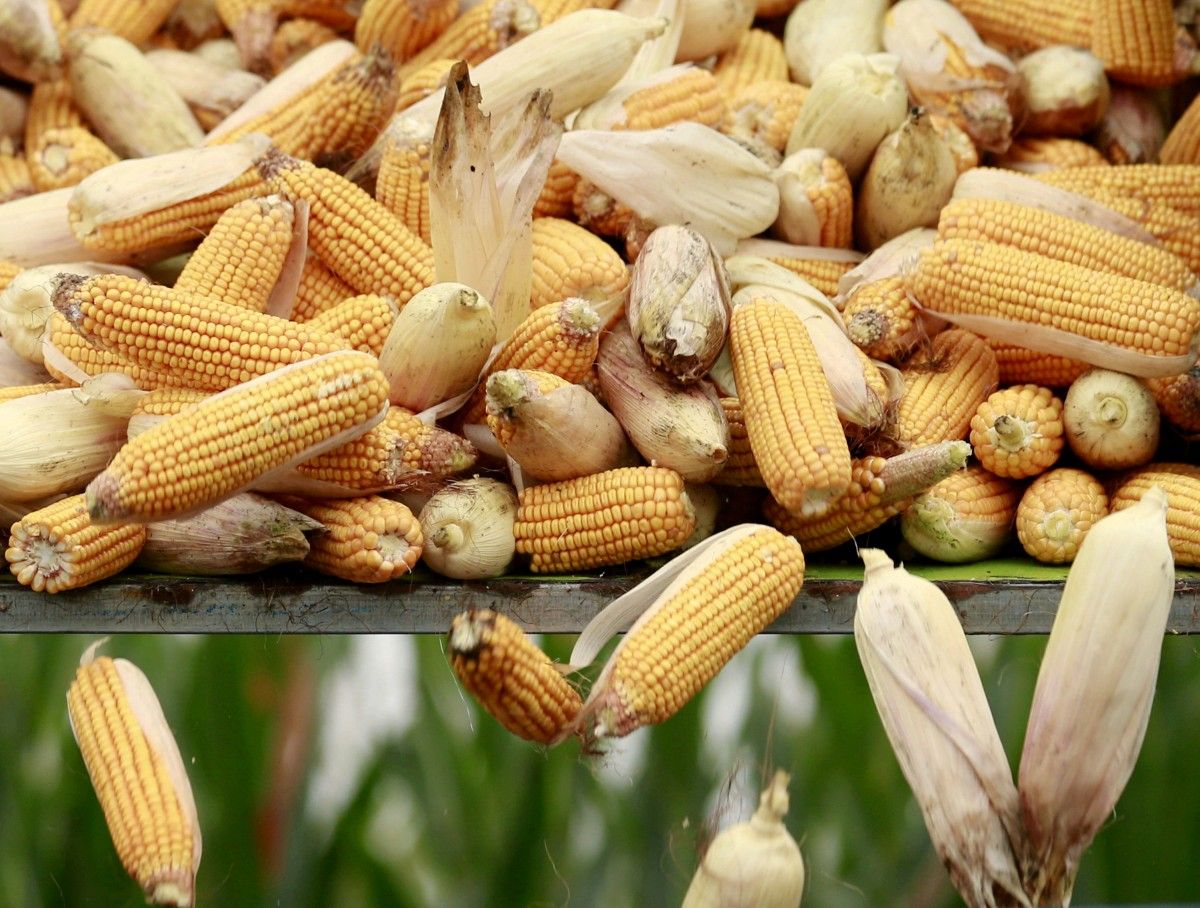 REUTERS
The consultancy said in a statement a smaller harvest would reduce the exportable Ukrainian maize surplus by around 7% in the 2017/18 marketing season to 19.7 million to 19.8 million tonnes, Reuters said.
As UNIAN reported earlier, the United States Department of Agriculture (USDA) revised downwards its forecast for the maize yield in Ukraine in the 2017-2018 marketing year (MY, July 2017 - June 2018) by 1 million tonnes, to 27.5 million tonnes, compared to the August forecast.
Read alsoUkraine's agrarian ministry issues updated forecast for 2017 grain harvestThe Ukrainian Ministry of Agrarian Policy and Food in turn issued an updated forecast for the grain harvest in 2017, projecting it will be 62 million tonnes, which is the second largest marker in the country's independence.
"The Agrarian Policy and Food Ministry has reviewed its previous forecast for the harvest, projecting 62 million tonnes as of October 25 after maize was gathered from an area of 2.5 million hectares, which accounted for 55% [of areas under crops]... The yield is the second largest in Ukraine's modern history after last year's bumper crop," the press service said in a statement.
In particular, 11.7 million tonnes of maize was threshed from 2.5 million hectares (55%) with a yield of 4.74 tonnes per hectare against 5.83 tonnes per hectare a year ago. As reported, the maize yields decreased in comparison with the previous year due to a shortage of precipitation during the vegetation period, primarily in Dnipropetrovsk, Kirovohrad, Mykolayiv, and Odesa regions.
"Maize and wheat account for 80% of the gross yield, so this indicator was decisive for the aggregate forecast [for the grain harvest]. So, although the result was less than last year, it turned out to be better than previous expectations, primarily because the impact of weather conditions was uneven," the press service quoted First Deputy Minister of Agrarian Policy and Food of Ukraine Maksym Martyniuk as saying.