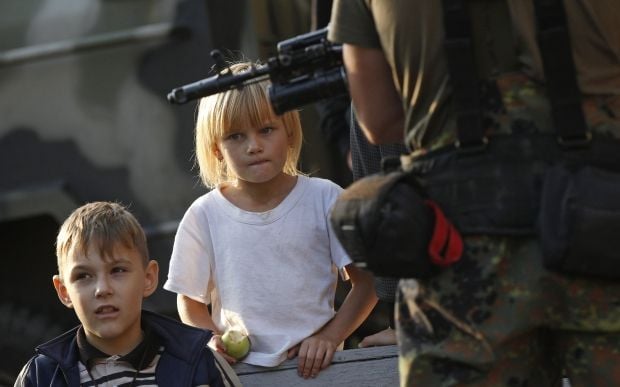 REUTERS
"Estonia has always supported and will continue to support those in need in the conflict zone in eastern Ukraine," Foreign Minister Sven Mikser said, according to vm.ee.
The named donations will be used to provide shelter and basic necessities and to fund projects in the field of education, child protection and health care.
"More than three years of conflict in eastern Ukraine have caused a humanitarian crisis and the response to the crisis is still underfunded," Mikser said. He pointed out that the EU and its Member States have so far allocated more than EUR 525 million for humanitarian aid and reconstruction, "but the international community must make an even greater effort".
Read alsoEU member states visit those affected by conflict in eastern UkraineFrom 2014 to 2017, Estonia has provided EUR 6.7 million of support to Ukraine. Mikser affirmed that Ukraine, which has been one of the main target countries of the Estonian development cooperation over 10 years, will remain in the focus for Estonia.
The Foreign Ministry's donations are granted from humanitarian aid and development cooperation funds.