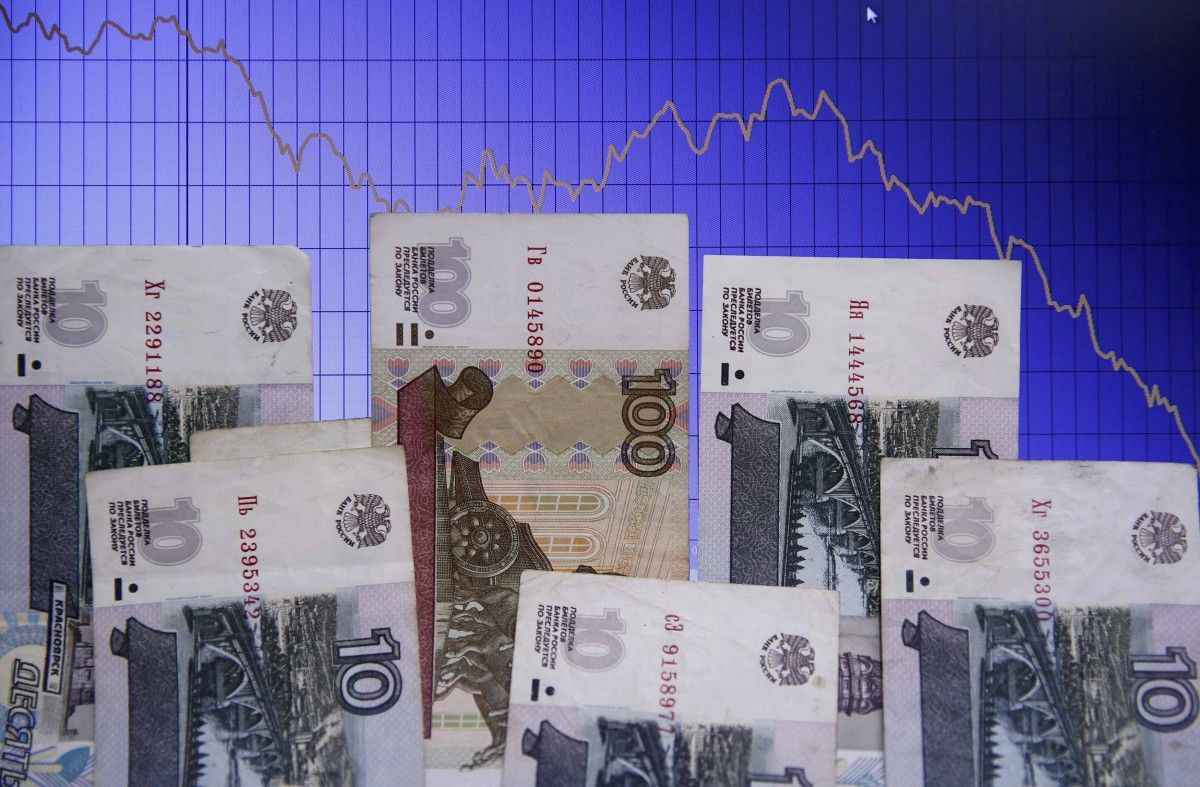 REUTERS
Washington is considering expanding sanctions against Russia and may impose restrictions on buying Russian bonds, known as OFZs and popular among international investors, Reuters said.
Foreign investors held a record high 2.18 trillion roubles ($36.46 billion) of OFZs as of October 1, according to central bank data.
That was a record 33% share of the existing paper.
Read alsoGazprom says new U.S. sanctions pose risks for gas pipelines bypassing UkraineSpeaking to the lower house of parliament, Governor Elvira Nabiullina played down trouble from any sanctions that could restrict buying OFZ bonds, which Russia needs to cover budget deficit.
"First of all, we do not know what decision would be made on OFZs... In our view, there will be no serious negative consequences," Nabiullina said, referring to possible U.S. sanctions.
"In any case we have sufficient tools to address shocks of this kind," she said.
Under a sanctions bill drafted to punish Russia for alleged meddling in U.S. elections in 2016, the U.S. secretary of the Treasury must submit a report describing in detail the potential effects of expanding sanctions to include sovereign debt and the full range of derivative products.
Rouble-denominated OFZ bonds have enjoyed strong global demand thanks to their lucrative yields. Yields of 10-year bonds hovered at 7.7% on Thursday RU10YT=RR, far above Russian annual inflation, which has slipped below 3%.
Nabiullina said yields of OFZ bonds could jump higher if new sanctions applied. But the market reaction is likely to be short-lived, she said.
"In general, immunity of the financial system to various negative decisions that could be made is now higher than, say, it was three years ago," Nabiullina said.
The Russian banking sector is always willing to buy into OFZ bonds, Nabiullina added.
The current forex rate is RUR 59.7955 per U.S. dollar.