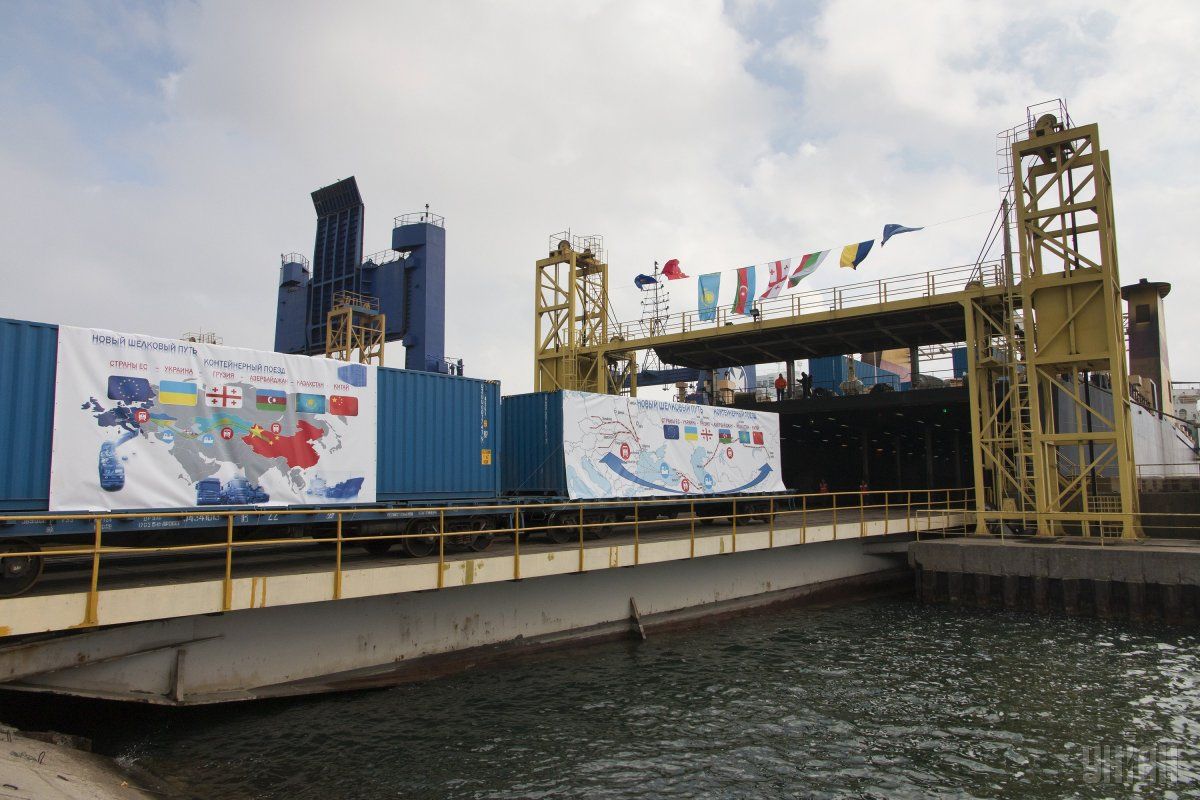 Photo from UNIAN
The Ukraine Silk Road Forum is a platform developed in Ukraine to promote cooperation and dialogue with China and other countries, which joined the Belt and Road Initiative, according to Xinhua.
Proposed by China in 2013, the Belt and Road Initiative, which comprises the Silk Road Economic Belt and the 21st Century Maritime Silk Road Initiative, aims to build trade and infrastructure networks connecting Asia with Europe and Africa, along the ancient Silk Road trade routes.
Located at the crossroads of global trade, Ukraine aims to become an important link on the modern Silk Road, offering its infrastructure network and trade potential to other countries participating in the initiative.
Read alsoUkraine to become transit link on Silk Road: Ukrainian official – mediaThis year, more than 1,000 participants from 25 Asian and European countries joined the Ukraine Silk Road Forum, signaling that Kyiv's plans to become an integral part of the Belt and Road Initiative are achievable.
Ukrainian Infrastructure Minister Volodymyr Omelyan said that since the first Ukraine Silk Road Forum, the two countries have established cooperation on several major projects.
"Our cooperation goes beyond words. One of the largest Chinese companies has already been carrying out dredging work in Ukraine's Yuzhny port. Another large Chinese company has won a tender for the reconstruction of a number of roads in Ukraine and will implement it over the next few years," Omelyan said at the forum.
Read alsoImplementation of Silk Road project "unthinkable" without Ukraine – China envoy"We also have initiated a number of promising projects between the Ukrainian Post and AliExpress," he added.
In the future, Ukraine has vast opportunities for cooperation with China under the Belt and Road Initiative, given its rich natural resources, developed infrastructure and close proximity to the European markets, Omelyan said.
As the most promising projects for potential cooperation, he listed the possible joint construction of a railway link between Kyiv and Ukraine's largest airport Boryspil, and the joint production of electric cars.
Besides, Ukraine has the potential of become a manufacturing hub for Chinese investors, Omelyan said.
"Ukraine can produce goods for China and export them to the European Union and other countries, with which Ukraine has agreements on free economic zones and free trade," he added.
While many projects between Ukraine and China currently are in the planning stage, the groundwork for others has been already laid down. One of the most far-reaching projects is the construction of a fourth subway line in the capital city of Ukraine.
Read alsoRoad works booming: Ukraine plans to change its road map within 3 yearsIn May, the Ukrainian authorities have picked two Chinese companies -- China Railway International Group and China Pacific Construction Group -- to be the managing partners and contractors of the project, responsible for engineering, procurement, and construction.
Worth about $2 billion, the project is expected to start in 2019 and finish within four years.