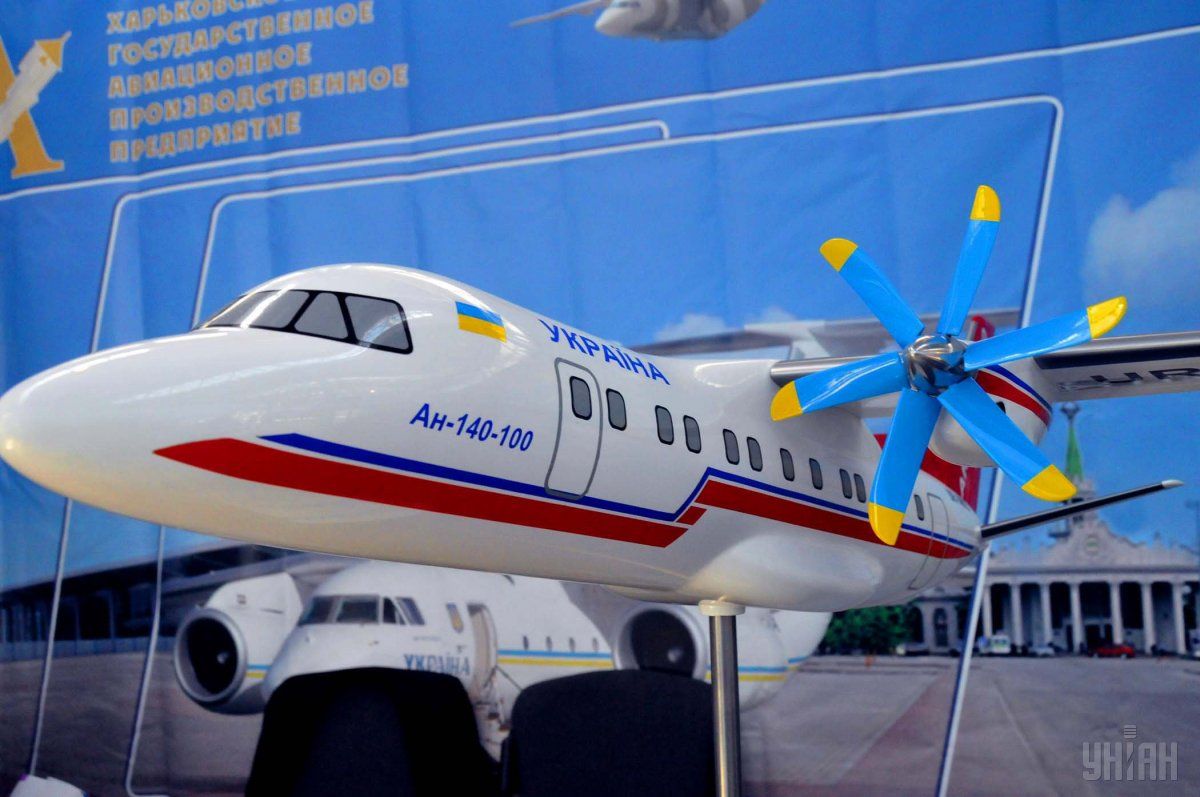 An-140 / Photo from UNIAN
Head of the Iranian Parliament's National Security and Foreign Policy Commission Alaeddin Boroujerdi who is heading delegation to Ukraine discussed bilateral cooperation in the field of air industries with Antonov company CEO Oleksandr Kryvokon on November 17, AzerNews said.
Iran's Ambassador to Ukraine Mohammad Beheshti Monfared as well as a number of Ukrainian defense industries official also attended the meeting, which discussed the future of cooperation between the two states in the field of airplane manufacturing.
Read alsoUkraine's Antonov shows video of brand-new AN−132D performing at Dubai Airshow 2017The Iranian parliamentary delegation visited different sections of Antonov Airplane company before the meeting.
Iran and Antonov company have been cooperating in the production and operation of the aircraft for two decades.
Antonov An-140 airplane is being manufactured in Isfahan under Ukrainian company license and is called Iran-140. This type of plane is produced in three models including passenger, passenger-transport and military-transport with a capacity of 52 persons.
After purchasing the production license for the An-140 from Ukraine in 2000, Iran built its first Iran-140 passenger plane in 2003.